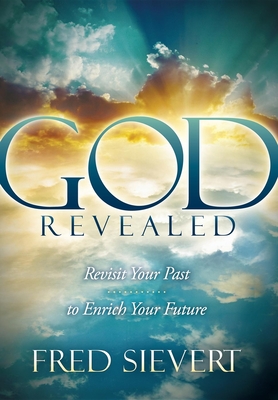 God Revealed: Revisit Your Past to Enrich Your Future (Paperback)
Revisit Your Past to Enrich Your Future
Morgan James Publishing, 9781614486992, 223pp.
Publication Date: February 2, 2014
About the Author
Fred Sievert started his career as a teacher, later entered the insurance business, and retired early--in 2007--as president of New York Life Insurance Company, a Fortune 100 corporation. Feeling he had neglected his spiritual education and development, Fred enrolled in Yale Divinity School where he earned a master's degree in religion in May 2011. His passion is to impact other lives, and to that end he writes, teaches business school courses on strategy and leadership, and serves on the boards of five nonprofit organizations and two for-profit corporations. He also mentors young executives and speaks frequently to church and corporate leaders on the topic of business and spirituality.

Though Fred was not raised in an overtly Christian family, he found God through various life experiences that started in adolescence. This foundation guided and often moderated his aggressive pursuit of business success and the American dream. The power of the stories in "God Revealed"--and the extent to which God was with Fred throughout his young life and business career--only became fully apparent to him after retirement, as he reflected on his life, his family, and his successes. These stories have been published in more than a dozen printed and electronic periodicals, attracting an audience of more than 125,000 readers, many of whom in turn have shared their own realizations triggered by the work.
Advertisement