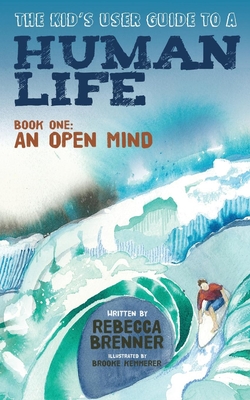 The Kid's User Guide to a Human Life (Paperback)
Book One: An Open Mind (Morgan James Kids)
Morgan James Kids, 9781614489238, 46pp.
Publication Date: November 18, 2014
Other Editions of This Title:
Paperback (8/16/2016)
* Individual store prices may vary.
Description
The Kid's User Guide to a Human Life Book One: An Open Mind, using illustrations and uplifting text, focuses on how the brain and nervous system take information and direction from the internal chatter in the mind. Most kids (and adults) are unaware of how repetitive and negative their own internal chatter can be. When left unchecked, this internal chatter can wreak havoc on your health and life. The Kid's User Guide to a Human Life Book One: An Open Mind shares how easy it is to be mindful of your own habitual chatter and how doing so creates a spacious, open quality of mind and life.
About the Author
Rebecca Brenner is an author, teacher, speaker, and practitioner of the integrative healing arts. She leads popular wellness, yoga, and mindfulness classes in Park City, Utah, and works individually with clients and families through her consulting practice, Park City Holistic Health. A mother of two girls, she is passionate about sharing how to live a healthy human life with just about anyone who will listen. Brooke Kemmerer is a freelance illustrator and artist living in Jackson, Wyoming. She received her BFA from the School of the Art Institute of Chicago in 2006, and an MA in Spiritual Psychology from the University of Santa Monica in 2010. A lover of eastern philosophy Brooke has spent her years traveling through Asia and studying Tibetan Buddhism and Thangka painting. She is a mother of a two-year-old named Stella, and her newborn son Locke. Brooke enjoys balancing her fairly new role as mother with her passion for painting and love of the outdoors.