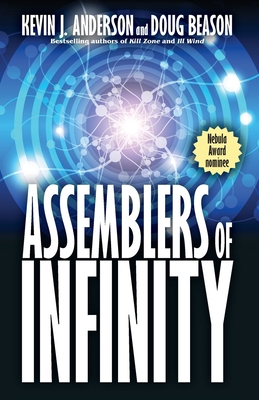 Assemblers of Infinity (Paperback)
Wordfire Press, 9781614750697, 376pp.
Publication Date: September 25, 2013
* Individual store prices may vary.
Description
Nebula Award Nominee. The crew of Moonbase Columbus make an amazing discovery on the far side of the Moon-a massive alien structure is erecting itself, built up atom by atom by living machines, microscopically small, intelligent, and unstoppable, consuming everything they touch. The mysterious structure begins to expand and take shape, and its creators begin to multiply.