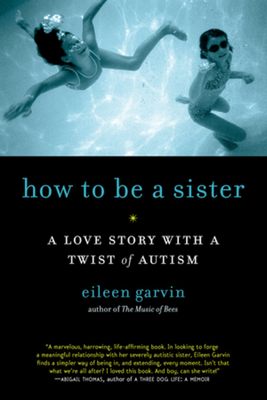 How to Be a Sister
A Love Story with a Twist of Autism
Paperback

* Individual store prices may vary.
April 2010 Indie Next List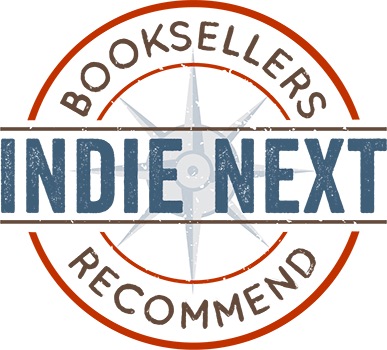 "Unlike many books on autism, this honest and personal account focuses on sibling relationships. Eileen recounts, with in-depth detail, her experiences with her sister Margaret, which are often funny, embarrassing, and 'normal' for the Garvin family. Eileen uses her experiences to reflect on what it means to be a sibling with someone who is different, how to grow the relationship as an adult, and how growing up with Margaret has shaped her own life."
— Jenny, Waucoma Bookstore, Hood River, OR
View the List
Description
The first book by acclaimed author Eileen Garvin—her deeply felt, impeccably written memoir, How to Be a Sister will speak to siblings, parents, friends, and teachers of people with autism—and to anyone who sometimes struggles to connect with someone difficult or different. 

Eileen Garvin's older sister, Margaret, was diagnosed with severe autism at age three. Growing up alongside Margaret wasn't easy: Eileen often found herself in situations that were simultaneously awkward, hilarious, and heartbreaking. For example, losing a blue plastic hairbrush could leave Margaret inconsolable for hours, and a quiet Sunday Mass might provoke an outburst of laughter, swearing, or dancing.

How to Be a Sister begins when Eileen, after several years in New Mexico, has just moved back to the Pacific Northwest, where she grew up. Being 1,600 miles away had allowed Eileen to avoid the question that has dogged her since birth: What is she going to do about Margaret? Now, Eileen must grapple with this question once again as she tentatively tries to reconnect with Margaret. How can she have a relationship with someone who can't drive, send email, or telephone? What role will Eileen play in Margaret's life as their parents age, and after they die? Will she remain in Margaret's life, or walk away?

A deeply felt, impeccably written memoir, How to Be a Sister will speak to siblings, parents, friends, and teachers of people with autism—and to anyone who sometimes struggles to connect with someone difficult or different.
Praise For How to Be a Sister: A Love Story with a Twist of Autism…
An IndieBound Indie Next List Pick

"There is nothing gentle or elegiac about the tone of Eileen Garvin's How to Be a Sister, and while there's self-awareness, there's a welcome lack of extended self-analysis. The focus instead is squarely on the author's sister, Margaret, diagnosed as autistic at 3 years old. . . . Garvin's storytelling abilities are strong, and her fierce, protective love for Margaret, whom she brings to stinging life on the page, gives this book real power."—The Washington Post

"Autistic kids grow up to be autistic adults. They have brothers and sisters who grow up alongside them. This book is an unforgettable, courageous, and explicit sibling's eye view into a rarely explored relationship, where the bond wrought by love and joy, crisis and heartbreak is mesmerizing."—Mary-Ann Tirone Smith, author of Girls of Tender Age: A Memoir

"Although Eileen Garvin was the younger sister, she was expected to be responsible for Margaret. Now, as an adult, Eileen struggles to understand her unpredictable and effusive sister, and finds that no matter how much confusion and inner conflict she feels, she always returns to love. A poignant, thoughtful, and honest portrayal of life with a sibling who has autism."—Rachel Simon, author of Riding the Bus with My Sister and Building a Home with My Husband

"How to Be a Sister, told with amazing insight and compassion, is rich in the hilarious detail of coping with a beloved family member with special needs. Read this book. It will enrich your life."—Terrell Harris Dougan, author of That Went Well: Adventures in Caring for My Sister

"Eileen Garvin's portraits of her sister Margaret in chaotic action bring a rich identity into focus, an identity that includes autism—but also a wild and playful tug-of-war with the world that more truly defines Margaret. Bravo to Eileen for seeing and for enabling the rest of us to witness her sister's creativity, purpose, and profoundly independent path."—Judy Karasik, coauthor of The Ride Together: A Brother and Sister's Memoir of Autism in the Family

"Eileen Garvin has written a deeply reflective, generous book about her relationship with her older sister, Margaret, who has autism. A compelling description of how Garvin's childhood experiences continued to influence her interactions with her sister many years later, it gracefully intertwines humor, pain, respect, and optimism. Eileen Garvin is open about her struggles, her love, her anger, her guilt, her fear, and her respect of her sister—as a child and as a woman. Every parent who is raising both a child with autism and a neurotypical child should read this book. So should every older teen or adult sibling of a person with autism. And so should all the rest of us who want to gain a greater empathy for the life of a family which includes a child with autism."—Sandra L. Harris, PhD, executive director, Douglass Developmental Disabilities Center, Rutgers University, and coauthor of Siblings of Children with Autism: A Guide for Families

"A marvelous, harrowing, life-affirming book. In looking to forge a meaningful relationship with her severely autistic sister, Eileen Garvin finds a simpler way of being in, and extending, every moment. Isn't that what we're all after? I loved this book. And boy, can she write!"—Abigail Thomas, author of A Three Dog Life: A Memoir
The Experiment, 9781615190164, 272pp.
Publication Date: April 1, 2010
About the Author
Eileen Garvin was born and raised in the Pacific Northwest. The youngest of five children, she has always been close to her sister Margaret. She completed her B.A. in English at Seattle University, and her M.A. in English at the University of New Mexico. She writes for newspapers, magazines, and websites from Hood River, Oregon, where she lives with her husband. Her debut novel, The Music of Bees, was published in April 2021, and immediately selected as a Good Morning America Buzz Pick, a Good Housekeeping Book Club Pick, and IndieNext Pick, and a LibraryReads Pick.