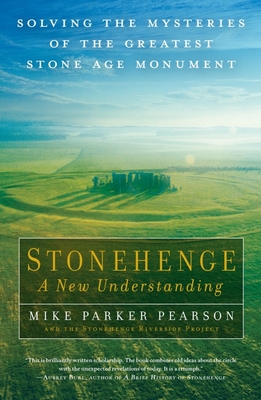 Stonehenge: A New Understanding: Solving the Mysteries of the Greatest Stone Age Monument (Hardcover)
A New Understanding: Solving the Mysteries of the Greatest Stone Age Monument
Experiment, 9781615190799, 410pp.
Publication Date: June 4, 2013
* Individual store prices may vary.
or
Not Currently Available for Direct Purchase
Description
Stonehenge stands as an enduring link to our prehistoric ancestors, yet the secrets it has guarded for thousands of years have long eluded us. Until now, the millions of enthusiasts who flock to the iconic site have made do with mere speculation--about Stonehenge's celestial significance, human sacrifice, and even aliens and druids. One would think that the numerous research expeditions at Stonehenge had left no stone unturned. Yet, before the Stonehenge Riverside Project--a hugely ambitious, seven-year dig by today's top archaeologists--all previous digs combined had only investigated a fraction of the monument, and many records from those earlier expeditions are either inaccurate or incomplete.

Stonehenge--A New Understanding rewrites the story. From 2003 to 2009, author Mike Parker Pearson led the Stonehenge Riverside Project, the most comprehensive excavation ever conducted around Stonehenge. The project unearthed a wealth of fresh evidence that had gone untouched since prehistory. Parker Pearson uses that evidence to present a paradigm-shifting theory of the true significance that Stonehenge held for its builders--and mines his field notes to give you a you-are-there view of the dirt, drama, and thrilling discoveries of this history-changing archaeological dig.
About the Author
Mike Parker Pearson is an archaeology professor, the author of" Earthly Remains," and the coauthor of "If Stones Could Speak." He has carried out excavations in South Uist, Madagascar, and at Durrington Walls as part of the Stonehenge Riverside Project and has appeared in the National Geographic Channel documentary "Stonehenge Decoded" and in the "NOVA" episode "Secrets of Stonehenge."
Advertisement