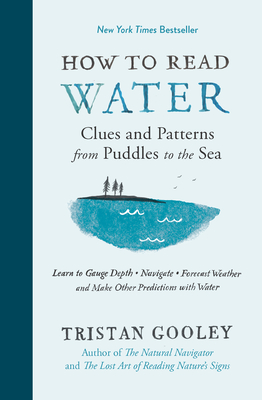 How to Read Water (Hardcover)
Clues and Patterns from Puddles to the Sea (Natural Navigation)
Experiment, 9781615193585, 400pp.
Publication Date: August 23, 2016
Description
A New York Times Bestseller
A Forbes Top 10 Conservation and Environment Book of 2016Read the sea like a Viking and interpret ponds like a Polynesian--with a little help from the "natural navigator"
In his eye-opening books
The Lost Art of Reading Nature's Signs
and
The Natural Navigator
, Tristan Gooley helped readers reconnect with nature by finding direction from the trees, stars, clouds, and more. Now, he turns his attention to our most abundant--yet perhaps least understood--resource.
Distilled from his far-flung adventures--sailing solo across the Atlantic, navigating with Omani tribespeople, canoeing in Borneo, and walking in his own backyard--Gooley shares hundreds of techniques in
How to Read Water
. Readers will:
Find north using puddles
Forecast the weather from waves
Decode the colors of ponds
Spot dangerous water in the dark
Decipher wave patterns on beaches, and more
Advertisement