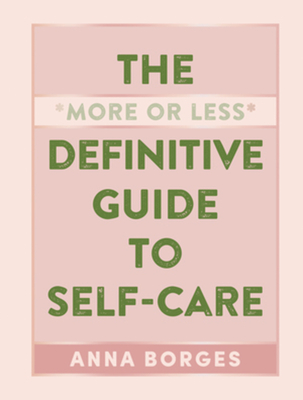 The More or Less Definitive Guide to Self-Care (Hardcover)
From A to Z
The Experiment, 9781615196104, 256pp.
Publication Date: November 1, 2019
* Individual store prices may vary.
Description
The go-to guide for self-care—an A to Z, mental health–centric handbook from asking for help to catching some zzz's

Self-care is everywhere—but sound-bites on this trendy subject tend to focus more on face masks and bubble baths than on its key objective: mental health. Now, top health writer Anna Borges is here to fix that in The More or Less Definitive Guide to Self-Care.

Formerly at BuzzFeed, Borges helped popularize the self-care movement in the first place, and her book distills the "self-care internet" into an A to Z list with over 200 entries—from soul-searching prompts to simple pick-me-ups. Readers can tailor their own routines by choosing among Borges's strategies, which cover four distinctive realms of self-care: physical, mental, social, and spiritual.

Drawing on real-world experience (her own and others') as well as expert advice, Borges empowers readers to take charge of their well-being. This beautifully illustrated guide is a one-stop shop for mind, body, and soul.
About the Author
Anna Borges is a writer, podcast host, mental health advocate, and senior health editor for SELF. Previously, she was a senior health and wellness writer at BuzzFeed, where she helped build its mental health platform from the ground up. Her work has appeared in BuzzFeed, Cosmopolitan, The Outline, SELF, and more. She lives in Brooklyn with two cats and you can find her making sure everyone in the group chat is practicing self-care. The More or Less Definitive Guide to Self-Care is her first book.