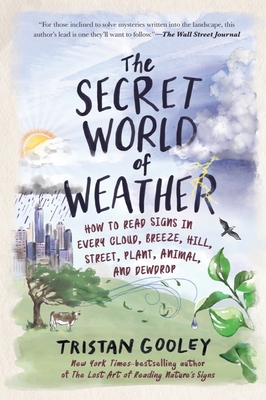 The Secret World of Weather
How to Read Signs in Every Cloud, Breeze, Hill, Street, Plant, Animal, and Dewdrop (Natural Navigation)
Hardcover

* Individual store prices may vary.
Other Editions of This Title:
Digital Audiobook (7/21/2021)
Paperback (3/14/2023)
Compact Disc (7/22/2021)
MP3 CD (7/22/2021)
June 2021 Indie Next List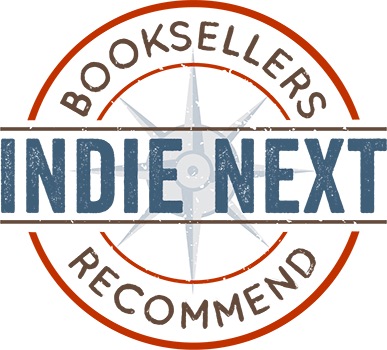 "I first learned of micro-climates when I had to drive from home to work and the weather changed multiple times in those 60 minutes. Gooley writes about weather in an engaging, simple, and eloquent style. Readers will be entertained in a way that makes learning painless and interesting!"
— Camille Kovach, Completely Booked, Murrysville, PA
View the List
Description
In The Secret World of Weather, bestselling author Tristan Gooley turns his gaze up to the sky, bringing his signature brand of close observation and eye-opening deduction to the fascinating world of weather. Every cloud, every change in temperature, every raindrop, every sunbeam, every breeze reveals something about our weather—if you know what to look for. Before you know it, you'll be able to forecast impending storms, sunny days, and everything in between, all without needing to consult your smartphone.
But The Secret World of Weather goes far beyond mere weather prediction, changing the very way we think about weather itself. Weather is not something that blankets an area; rather, it changes constantly as you walk through woods or turn down a street. The weather is never identical on two sides of a tree—or even beneath it. Take, for example, Gooley's remarkable discovery that breezes accelerate beneath a tree. To Gooley, this is "weather," a tiny microclimate that explains why people sit beneath a tree to cool down—not only for the shade but, subconsciously, for cooler breeze. And so Gooley shows us not only what the weather will be like five days from now, but also what to expect about the weather around every corner.
By carefully observing the subtle interplay of wind, cloud, fog, temperature, rain and many other phenomena, we not only form a deeper understanding of weather patterns, but also unlock secrets about our environment. Weather forms our landscape, and landscape forms our weather. Everything we see in the sky reflects where we are. When we learn to read weather's signs, Gooley shows us, the weather becomes our map, revealing to us how it has made our towns, cities, woods, and hills what they are. You'll never see your surroundings the same way again.
Praise For The Secret World of Weather: How to Read Signs in Every Cloud, Breeze, Hill, Street, Plant, Animal, and Dewdrop (Natural Navigation)…
An Indie Next Pick

"Gooley marshals a riveting compendium of weather-reading skills. . . . He has plenty of facts at his fingertips with which to excite."—The Times

"[An] ingenious collection of tips and tricks for analyzing and anticipating weather phenomena. . . . The wealth of wisdom on offer is impressive. Adventurers in the making will find this worth returning to."—Publishers Weekly

"This is one of those books that makes you look at your environment in a different, more poetic way."—Guardian

"In sharing a lifetime's worth of exploration and insight, [Gooley] awakens readers to the wonders of the weather and our respective microclimates."—Kirkus Reviews

"After 40 years as a professional meteorologist, I've looked at the weather through Tristan Gooley's fresh eyes and seen new things."—Peter Gibbs, weatherman and BBC Presenter

"The trouble with reading Tristan's new book is that he makes me feel like I've been walking around with my eyes closed . . . His books are so packed with interesting facts."—Al Humphreys, adventurer, motivational speaker, and author of Microadventures: Local Discoveries for Great Escapes
 
"A timely book to help us as we get back into the outdoors. The Secret World of Weather is a thrill-ride through the signs and secrets of clouds, winds, dewdrops and sunlight. A fascinating read in itself, it's also as practical as ever."—Country Walking

"Gooley's skill is to piece it all together, make it interesting—and go deeper."—Cross Country

"This breezy new book reveals how to read nature's very own weather forecast. . . . Full of fascinating trivia."—Daily Mail

"A book that chimes strongly for all sailors."—Sailing Today
 
"I would recommend this book to all who seek explanations of the incredible variety of natural sights and sounds detectable in the open air."—Weather, journal of the Royal Meteorological Society

"The Secret World of Weather frames itself early on as an aid to forecasting. . . . But it's really much more than that. It's about the ecology of weather, how the movement of air and the heat of the sun negotiate with the forms of hill and tree and building to generate the most wondrous variety of phenomena."—The Telegraph
 
The Experiment, 9781615197545, 400pp.
Publication Date: May 25, 2021
About the Author
Through his teaching and writing, Tristan Gooley has pioneered a renaissance in the rare art of natural navigation. He has led expeditions on five continents, climbed mountains in three, and studied the methods of tribal peoples in some of the remotest regions on Earth. He is the only living person to have both flown and sailed solo across the Atlantic. He lives in the UK.
Book Videos