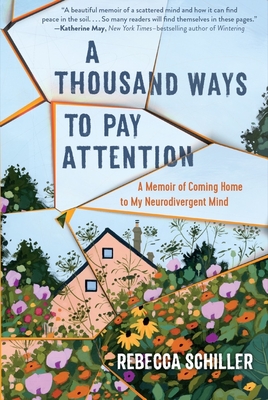 A Thousand Ways to Pay Attention
A Memoir of Coming Home to My Neurodivergent Mind
Hardcover

* Individual store prices may vary.
May 2022 Indie Next List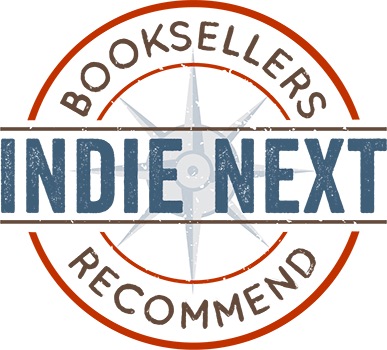 "Rebecca Schiller's poignant insider view of life with ADHD will be a revelation to many, especially women. The definition of neurodivergence continues to expand, and
A Thousand Ways to Pay Attention
is a groundbreaking addition."
— Pamela Klinger-Horn, Valley Bookseller, Stillwater, MN
View the List
Description
In this "exquisite and probing narrative" (Publishers Weekly) of life on her small farm in the year leading up to a surprising diagnosis of severe ADHD, Rebecca Schiller pens a vivid rallying cry for anyone wondering if different doesn't have to mean broken

It should have been Rebecca Schiller's dream come true: moving her young family to the English countryside to raise goats and coax their own fruit and vegetables from the land. But, as she writes: The summer of striding out toward a life of open fields and sacks of corn, I brought a confused black hole of something pernicious but not yet acknowledged along for the ride.

Rebecca's health begins to crumble, with bewildering symptoms: frequent falls, uncontrollable rages, and mysterious lapses in memory. As she fights to be seen by a succession of specialists, her fledgling homestead—and her family—hang by increasingly tenuous threads. And when her diagnosis finally comes, it is utterly unexpected: severe ADHD.

In her scramble for answers, Rebecca's consciousness alternately sears with pinpoint focus and spirals with connections. Childhood memories resurface with new meaning, and her daily life entwines with the history of intrepid women who tended this land before her. Her family weathers their growing pains where generations of acorns have fallen to rise again as trees, where ancient wolves and lynx once stalked the shadows.

Written in unsparing, luminous prose, this is an all-absorbing memoir of one woman's newfound neurodivergence—and a clarion call to overturn the narrative that says minds are either normal and good or different and broken.

Publisher's Note: A different version of this book has been published under the title Earthed in the United Kingdom.
Praise For A Thousand Ways to Pay Attention: A Memoir of Coming Home to My Neurodivergent Mind…
A National Indie Favorite

"Don't miss A Thousand Ways to Pay Attention. . . . [this memoir] provides a window into what it must be like to have her brain: exhausting, yes, but also compelling as we follow Schiller's journey of self-discovery."—Minneapolis Star Tribune

"Rebecca Schiller invites us to expand our understanding of ADHD . . . [and] shows a different side of the condition."—Salon

"In this exquisite and probing narrative, Schiller candidly charts her experience with ADHD while embarking on a quest to live off the land. . . . Schiller refuses to let the ADHD label end her self-inquiry, instead using it to explore the wonders that arise from being different. By eschewing tidy resolutions, Schiller's work offers a complex look into a beautiful mind."—Publishers Weekly

"A courageous and luminously written memoir."—The Bookseller

"A beautiful memoir of a scattered mind and how it can find peace in the soil. Rebecca Schiller's gaze is unflinching and full of truth. So many readers will find themselves in these pages."—Katherine May, author of the New York Times‒bestselling Wintering: The Power of RestandRetreat in Uncertain Times

"Like no other book I've ever read: a captivating narrative about a kaleidoscopic brain. . . . Schiller draws us into the complex choreography of her daily struggle with chaos, but also shows how on the best of days that struggle begets beauty."—Edward M. Hallowell, MD, New York Times–bestselling author of Driven to Distraction and ADHD 2.0

"With gorgeous language and tremendous courage, Rebecca Schiller draws us headlong into her world, where culturally wrought versions of normalcy lose all meaning—a mysterious, feral place where beauty and struggle intertwine. This book radiates an essential lesson: The mingling of mind, body, and land always forms a complex prism of joy, hope, and home."—Lyanda Lynn Haupt, author of Rooted and Mozart's Starling

"A beautiful, wide-open, and vulnerable book, investigating the deepest, most perplexing contours of both a mind and the natural landscape."—Kristen Radtke, author of Seek You: A Journey Through American Loneliness

"With frank curiosity and searing honesty, Rebecca Schiller explores the challenging task of being human. A Thousand Ways to Pay Attention broke my heart wide open in the most wonderful way."—Lorene Edwards Forkner, Seattle Times contributor and author of Color In and Out of the Garden

"This book kept calling me back to its pages and left me feeling far less alone. It's the only book that's ever let me reimagine ADHD as a landscape, a farm, a forest, a tree. Rebecca Schiller's intimate and fissured self-portrait bespeaks a neurodivergent ethics from which to move, connect, grow, and transform."—Chris Martin, author of May Tomorrow Be Awake: On Poetry, Autism, and Our Neurodiverse Future

"Finally, a glimpse of what neurodivergence feels like from the inside—I couldn't stop nodding my head in deep recognition. This soaring memoir of a specific, quirky mind, spiraling through time and across worlds, seeks to solve the mystery of itself and finally lands at home in the quotidian challenges and pleasures of a plot of land."—Marta Rose, founder of Divergent Design Studios

 "Wow! A beautiful memoir of one small plot of land and one complex human mind. A story of our interconnection and an ambitious search for the truth."—Amy Liptrot, author of The Outrun

"So honest, so raw, and so vulnerable. This much-needed story of resilience integrates history, myth, and folklore, drawing on the histories of the people who have gone before and to whom this land once belonged."—Dr. Pragya Agarwal, author of Sway: Unravelling Unconscious Bias

"A stunner. Full of wisdom about the world we are all looking at with new eyes."—Emma Freud
The Experiment, 9781615198801, 304pp.
Publication Date: April 26, 2022
About the Author
Rebecca Schiller is cofounder and trustee of the human rights organization Birthrights and a regular contributor to The Guardian. She is also the author of Your No Guilt Pregnancy Plan and the children's book Amazing Activists Who Are Changing Our World. On their small homestead in the English countryside, Rebecca and her family raise a motley crew of goats, geese, ducks, and chickens, and grow vegetables, fruit, and flowers to restore wildlife to the land. She lives in Kent, UK.