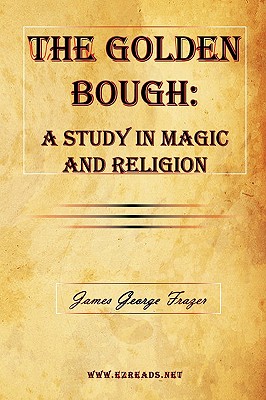 The Golden Bough (Hardcover)
A Study in Magic and Religion
Ezreads Publications, LLC, 9781615340224, 728pp.
Publication Date: February 24, 2009
Other Editions of This Title:
Paperback (2/24/2009)
Paperback (4/26/2012)
Paperback (7/11/2014)
Paperback (7/22/2017)
Paperback (10/21/2014)
Paperback (5/18/2015)
Paperback (11/20/2012)
Paperback (7/22/2017)
Hardcover (10/1/2019)
Paperback (7/12/2015)
Paperback (1/18/2013)
Paperback (4/27/2011)
Paperback (12/31/2010)
Paperback (6/7/2015)
Hardcover (2/24/2009)
* Individual store prices may vary.
Description
The Golden Bough attempts to define the shared elements of religious belief, ranging from ancient belief systems to relatively modern religions such as Christianity. Its thesis is that old religions were fertility cults that revolved around the worship of, and periodic sacrifice of, a sacred king. This king was the incarnation of a dying and reviving god, a solar deity who underwent a mystic marriage to a goddess of the Earth, who died at the harvest, and was reincarnated in the spring. Frazer claims that this legend is central to almost all of the world's mythologies.