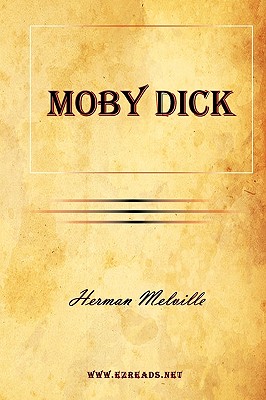 Moby Dick (Paperback)
Ezreads Publications, LLC, 9781615341917, 668pp.
Publication Date: April 18, 2010
Other Editions of This Title:
Digital Audiobook (6/15/2005)
Digital Audiobook (7/25/2016)
Digital Audiobook (3/28/2010)
Paperback (11/11/2015)
Paperback (11/4/2011)
Paperback (9/6/2018)
Paperback, Icelandic (1/6/2019)
Paperback (8/10/2015)
Paperback, Spanish (1/6/2019)
Paperback (10/8/2014)
Paperback, Danish (12/1/2018)
Paperback (3/8/2012)
Paperback (2/14/2017)
Paperback (2/27/2017)
Paperback (8/26/2018)
Paperback (12/11/2015)
Paperback (10/2/2018)
Paperback (6/14/2017)
Paperback (5/31/2019)
Paperback (8/27/2018)
* Individual store prices may vary.
Description
"Call me Ishmael," Moby-Dick begins, in one of the most recognizable opening lines in American, or indeed English-language, literature. The narrator, an observant young man setting out from Manhattan, has experience in the merchant marine but has recently decided his next voyage will be on a whaling ship. On a cold, gloomy night in December, he arrives at the Spouter-Inn in New Bedford, Massachusetts, and agrees to share a bed with a then-absent stranger. When his bunk mate, a heavily tattooed Polynesian harpooner named Queequeg, returns very late and discovers Ishmael beneath his covers, both men are alarmed, but the two quickly become close friends and decide to sail together from Nantucket, Massachusetts on a whaling voyage.