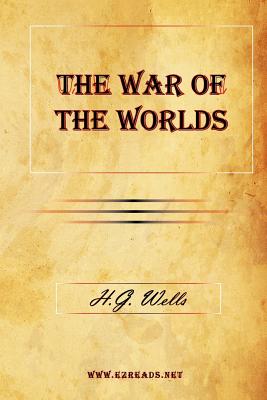 The War of the Worlds
Paperback

* Individual store prices may vary.
Other Editions of This Title:
Paperback (9/1/2004)
Paperback (1/22/2015)
Paperback (1/3/2013)
Paperback (2/19/2013)
Paperback (10/10/2013)
Paperback (5/2/2015)
Paperback (3/9/2009)
Paperback (10/10/2012)
Paperback (4/21/2014)
Paperback (9/9/2014)
Paperback (12/22/2014)
Paperback (1/1/2016)
Paperback (5/1/2014)
Paperback (9/1/2015)
Paperback (3/29/2016)
Paperback (2/12/2016)
Description
The narrator is at an observatory in Ottershaw when explosions are witnessed on Mars, causing interest among the scientific community. Later a "meteor" lands on Horsell Common, southwest of London, close to the narrator's home in Woking, Surrey. He is among the first to discover that the object is a space-going artificial cylinder. When the cylinder opens, the Martians - bulky, octopus-like creatures the size of a bear - briefly emerge, show difficulty in coping with the Earth's atmosphere, and rapidly retreat into the cylinder. A human deputation moves towards the cylinder, but the Martians incinerate them with a heat-ray weapon, before beginning the construction of alien machinery.
Ezreads Publications, LLC, 9781615342082, 204pp.
Publication Date: April 13, 2010