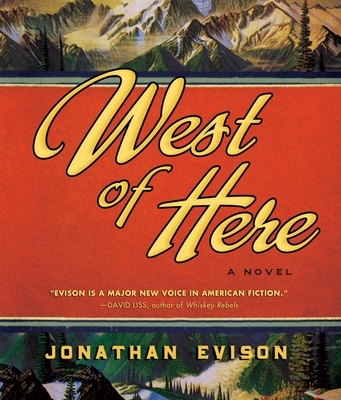 West of Here (CD-Audio)
HighBridge Company, 9781615731169
Publication Date: February 11, 2011
Other Editions of This Title:
Digital Audiobook (2/10/2011)
Paperback (1/31/2012)
Paperback, Large Print (12/27/2011)
Hardcover (2/15/2011)
Paperback (1/1/2012)
Hardcover, Large Print (4/1/2011)
Pre-Recorded Audio Player (2/11/2011)
* Individual store prices may vary.
February 2011 Indie Next List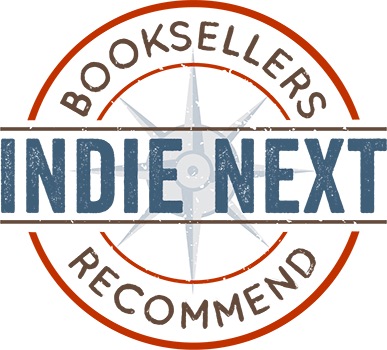 "I loved this big, gorgeous novel in which characters and story lines flow, merge, and diverge like the streams and channels of a river. The story spans more than 100 years in the fictional town of Port Bonita, Washington, and its surrounding wilderness. Evison pulls together such grand themes as our relationship to the land, what we make of our past, and what we owe the future. His writing style is unpretentious and delightful, a combination of big ideas and down-to-earth, friendly delivery that's perfectly suited to this quintessentially American novel."
— Christie Olson Day, Gallery Bookshop &, Mendocino, CA
View the List
Description
From the rugged mudflats of the Northwestern frontier to a rusting strip mall, West of Here is a conversation between two epochs. In his eagerly awaited second novel, Jonathan Evison tells the stories of the people who first inhabited the mythical town of Port Bonita in Washington State from 1887-1891. Moving ahead more than a century to 2005-06, he introduces those who live there now and must deal with the damage done by their predecessors.

The characters are drawn with compassion and truth, the themes are grand and sweeping: regeneration, the trappings of history, the elusive nature of perception, who makes footprints and who follows them. Evison writes with heart and verve, capturing evocative details and unforgettable scenes.
About the Author
Jonathan Evison is the author of four previous novels, including All About Lulu, West of Here, The Revised Fundamentals of Caregiving, and This Is Your Life, Harriet Chance! He lives with his wife and family in Washington State. 
EDOARDO BALLERINI Edoardo Ballerini is best known for his on-screen work in The Sopranos, Boardwalk Empire and the indie hit Dinner Rush. He is also a frequent recorder of audiobooks. He lives in New York.
Praise For West of Here…
"Deserves national acclaim."
—Library Journal [starred review]
"[A] booming, bighearted epic."
—Vanity Fair
"Evison, author of this audacious historical novel, manages a near-impossible feat: first, he creates an almost absurdly complex narrative structure, bridging more than 100 years of life in Washington State and encompassing multiple points of view, and then he grounds the sublime architechtonic whole in the vividly realized daily lives of characters who exist completely in their individual moments but whose actions reverberate back and forth across time."
—Booklist [starred review]
"Well-plotted, literate novel of the 19th-century settling of a corner of the West and the still-resounding echoes of decisions made long ago."
—Kirkus Reviews [starred review]
"Satisfyingly meaty work. . . . A big novel about the discovery and rediscovery of nature, starting over, and the sometimes piercing reverberations of history, this is a damn fine book."
—Publishers Weekly [starred review]
"Evison's odd genius is to structure his novel geographically, its jagged edges and swirling storylines a mirror of the toothy mountains and uneven estuaries of its setting. . . . The story, like the river, keeps flowing, its author showing us that there are some frontiers humans can never fully tame."
—Minneapolis Star Tribune
"Evison, a tremendously gifted storyteller, has staked claim to a wondrous frontier he can proudly call his own."
—San Francisco Chronicle
"West of Here is a sprawling tragicomic novel about identity—national and personal—that's as entertaining as it is insightful into the human need to make a mark on the landscape. . . . What makes it big and unforgettable is Evison's wide-raging imagination and gifted storytelling."
—Miami Herald
"A jaunty, rain-slicked quest story, fat and close to the earth as a smoky cedar log. . . . [West of Here's] ending is clever and satisfying, and its arrival could signal the breakout of a promising career."
—The Plain Dealer
"His narrative maintains a realistic style that feels honest and genuine. . . . Evison's language is clear and easy to read, and he provides stunningly beautiful descriptions of the Pacific Northwest . . . The comprehensive detail of Evison's descriptions of nature reveals his deep knowledge of the beauty and potential danger of the region."
—The Harvard Crimson
"Evison effectively alternates the time lines, heightening the impact of both narratives. . . . This is a novel that a reader can settle into, a work that is, most of all, a darned good story."
—Denver Post
"Enjoyable, meaty . . . a vision of a place told through the people who find themselves at the edge of America's idea of itself."
—Los Angeles Times
"Lots of books deal with adventure. A few are adventures in reading. Jonathan Evison's ambitious novel, West of Here is one of them. . . . Evison's prose is as muscular as his setting."
—USA Today
"The kind of work that begs to be called sweeping, with its large cast of characters encompassing multiple eras, sturdy American themes of community and nature, and a style that could be called cinematic—specifically, Altmanesque . . . "
—Entertainment Weekly
"One can only imagine that Ballerini put every ounce of his experience to good use in his narration of this epic, an almost all encompassing tale peopled with a variety of characters from different time periods. . . . He certainly rose to the challenge and gives us a highly listenable reading."
—Gail Cooke, Beauty by the Books


"The multitude of characters intertwined in parallel stories are connected by a pioneering spirit and a creative narration."
—AudioFile