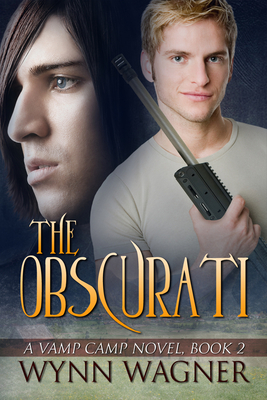 Obscurati (Vamp Camp Chronicles #2) (Paperback)
Dreamspinner Press LLC, 9781615816149, 210pp.
Publication Date: January 3, 2011
Other Editions of This Title:
Paperback (5/1/2010)
* Individual store prices may vary.
Description
Sequel to Vamp CampVamp Camp Chronicles: Book Two A hundred years after his turning, Mårten Larsson and his lover Oberon have taken the compassion and caring they found in Vamp Camp and created an empire that brings balance to vampire society around the world. Once two giddy young vamps, now they're the most formidable vampire hit squad in history: The Obscurati. As the "Unseen Death," the duo enforces vampire law. When a vampire breaks the rules anywhere in the world, or when the local vampire leaders can't control a situation, that's when The Obscurati show up. Mårten and Oberon turbo-charge the action with the latest in anti-vamp firepower and more, all the while pushing their steamy relationship to the next level.