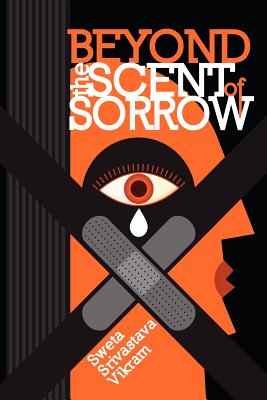 Beyond the Scent of Sorrow (World Voices)
Paperback

* Individual store prices may vary.
Other Editions of This Title:
Hardcover (9/5/2011)
Description
Sweta Srivastava Vikram is an award-winning writer, poet, novelist, author, essayist, columnist, blogger, and educator whose musings have translated into four chapbooks of poetry, two collaborative collections of poetry, a fiction novel, and an upcoming nonfiction book of prose and poems. Her work has appeared in several anthologies, literary journals, and online publications across six countries in three continents. A graduate of Columbia University, Sweta reads her work across the United States, Europe, and Asia. She also teaches creative writing workshops. Sweta lives in New York City with her husband. She has been nominated twice for the Pushcart Prize. About this chapbook
Beyond the Scent of Sorrow delves into the challenges faced by women on a global level. The eucalyptus trees in southwest Portugal are used as an archetype to symbolically elicit the challenges women face in today's world. Boldly, the poems which are lyrical, literal, short, and succinct, profess the unkind capabilities of mankind. Poets and Critics praise Beyond the Scent of Sorrow
"Sweta's poetic voice flows like water smoothing and shaping stones. With great skill she uncovers, sometimes tenderly and other times more forcefully, the shroud of fog surrounding the feminine archetype... she has created and nurtured a garden, a wordscape, in which trust and healing can flourish."
--Nick Purdon, author of The Road-shaped Heart "Sweta Srivastava Vikram holds her work close. Fold it one way, a poem of loss appears. Fold it yet again for a poem of longing. Her work is as structurally sound as the elements. It soars with anticipation. Vikram reveals lovely and powerful poems that will long linger."
--Doug Mathewson, Editor Blink-Ink Learn more at www.SwetaVikram.com From the World Voices Series at Modern History Press www.ModernHistoryPress.com POE005060 Poetry: American - Asian American
SOC028000 Social Science: Women's Studies - General
SOC010000 Social Science: Feminism & Feminist Theory

Modern History Press, 9781615990979, 38pp.
Publication Date: September 5, 2011