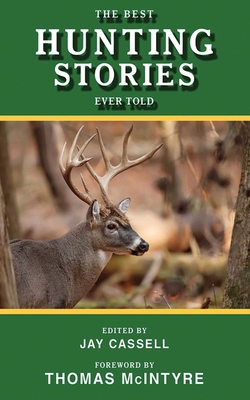 The Best Hunting Stories Ever Told (Best Stories Ever Told) (Paperback)
Skyhorse, 9781616080570, 576pp.
Publication Date: September 8, 2010
* Individual store prices may vary.
Description
Follow the trails of hunters—the original storytellers—as they interpret signs, examine tracks, and chase and catch their prey (or fail to). Readers can curl up with the best authentic hunting fiction and non-fiction, bringing the great Mount Kenya and the prairies of the American Bison into your living room. From Theodore Roosevelt and Gene Hill to Rick Bass and Charles Dickens, remember classic hunting tales and discover new stories of hunters' luck, camaraderie, and use of smarts on the trail. The thrill of the chase and the passion for outdoor living are elegantly brought together in this exquisite volume, certain to delight both hunters and short-story aficionados.
With work by more than one hundred of the world's most eminent authors and hunters, including:
Theodore Roosevelt
Zane Grey
Ted Nugent
Aldo Leopold
Rick Bass
Philip Caputo
Geoffrey Norman
Gene Hill
And many more!
About the Author
Tom McIntyre has written hundreds of articles appearing in Sports Afield, Field & Stream, Gray's Sporting Journal, Petersen's Hunting, American Hunter, Men's Journal, Outdoor Life, Bugle, Sporting Classics, Fly Rod & Reel as well as in a score of anthologies. Tom is on the mastheads as a contributing editor of both Sports Afield and Field & Stream magazines. He resides in Sheridan, Wyoming.