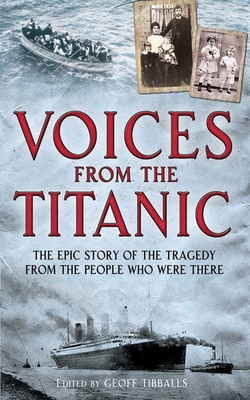 Voices from the Titanic (Paperback)
The Epic Story of the Tragedy from the People Who Were There
Skyhorse, 9781616086053, 526pp.
Publication Date: April 1, 2012
Other Editions of This Title:
Paperback (1/1/2012)
* Individual store prices may vary.
Description
This is the graphic, first-hand story of the maiden voyage and disastrous sinking of the RMS Titanic, told by the survivors themselves. The story of the sinking of the great liner has been told countless times since that fateful night on April 14, 1912, by historians, novelists, and film producers alike, but no account is as graphic or revealing as those from the people who were actually there. Through survivors' tales and contemporary newspaper reports from both sides of the Atlantic, here are eyewitness accounts full of details that range from poignant to humorous, stage by stage from the liner's glorious launch in Belfast to the somber sea burial services of those who perished on her first and only voyage. In this book, the voices of the survivors share their own stories, as well as the official records, press reports, and investigations into what went wrong that night.