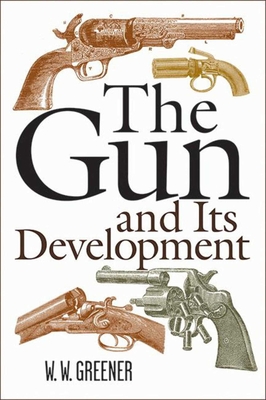 The Gun and Its Development
Paperback

* Individual store prices may vary.
Description
First published in Great Britain in 1881 and subsequently revised nine times between then and 1910, The Gun and Its Development traces the fascinating history of weaponry: the obscure, ancient origins of the slingshot and the bow, the invention of the crossbow, possibly around 1000 AD; the introduction of gunpowder into Europe in the fourteenth century; the development of sporting and military guns over the centuries thereafter; and the rise of modern, mass-produced firearms in the early twentieth century.

Chapters cover early to modern handguns; gunpowder ignition methods from fuses and flintlocks to percussion fulminates; shotguns; hammerless guns; ejector guns; the history of the firearms industry; manufacturing methods and their development in Britain, America, and elsewhere; how to use and handle different types of guns; ballistics; the development of rifling and smokeless powder; and much more. Copiously illustrated with photographs and marvelous engravings, The Gun and Its Development is the classic, authoritative reference work on the subject, certain to be of great interest to marksmen, hunters, gun collectors, and anyone interested in military or industrial history.
Skyhorse, 9781616088422, 846pp.
Publication Date: March 1, 2013