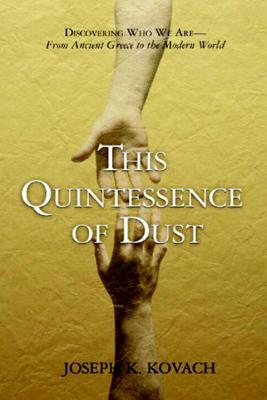 This Quintessence of Dust?: Discovering Who We Are--From Ancient Greece to the Modern World (Paperback)
Discovering Who We Are--From Ancient Greece to the Modern World
Humanity Books, 9781616141585, 660pp.
Publication Date: December 1, 2010
* Individual store prices may vary.
or
Not Currently Available for Direct Purchase
Description
Psychology has traditionally analyzed the self in terms of familial influence, close relationships, inherited personality traits, education, social status, and economic level. But as psychologist Joseph K. Kovach shows in this sweeping historical overview, an individual's self-understanding is also largely a product of the age in which he or she lives. Drawing on the multiple perspectives of philosophy, art, literature, and science, Kovach traces the evolving concept of the self as it changed at pivotal points of Western history.
Dividing his work into four parts, Kovach begins with concepts of the self in the classical period, from the age of mythology and rituals as reflected in Homer and Hesiod through the reasoned reflections of Plato, Aristotle, the Roman Stoics, and Epicureans.
Part II describes the development of empirical, rational, and humanist perspectives on self-understanding through the Middle Ages, Renaissance, and Enlightenment. From these roots, as Kovach demonstrates in Part III, the modern disciplines of psychology and psychiatry emerge in the work of such pioneers as William James, Ivan Pavlov, John B. Watson, and Sigmund Freud.
In Part IV, the author reviews contemporary insights from genetics and anthropology, which have made substantial progress in reconstructing the circumstances of the evolution of language and cognition. He then turns to neurobiology, which has started to reveal the neural underpinnings of feeling and consciousness. In light of this new evidence, the concluding chapter returns to the question of the origin of ritual, mythmaking, and the human impulse for self-reflection.
Rich in historical facts yet presented in a lively, accessible narrative, this masterful work makes a convincing case that the past completes the understanding of modernity, while the insights of modern science are transforming our understanding of the past.
About the Author
Joseph K. Kovach (Topeka, KS), now retired, is a psychologist who spent most of his career at the Menninger Foundation, specializing in ethological, behavorial genetic, and comparative psychological research. On multiple occasions he received the Career Scientist Award from the National Institute of Mental Health.
Advertisement