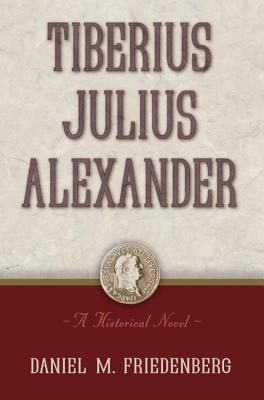 Tiberius Julius Alexander: A Historical Novel (Hardcover)
A Historical Novel
Prometheus Books, 9781616141752, 213pp.
Publication Date: May 25, 2010
* Individual store prices may vary.
or
Not Currently Available for Direct Purchase
Description
This vividly told historical novel reconstructs the conflicted life of one of the most paradoxical figures of ancient Jewish history--Tiberius Julius Alexander. Tiberius was the nephew of the renowned neo-Platonist philosopher Philo Judaeus and the son of the wealthiest man in the ancient Egyptian city of Alexandria. Unlike his father, who was a pious Jew and a generous contributor to the temple in Jerusalem, Tiberius showed little interest in his Jewish heritage and soon became an apostate. Pursuing military ambitions, he rose in the ranks of the Roman army and spent his career as a loyal Roman soldier in military and civil service. Ironically, he served as second in command to the future emperor Titus during one of the most catastrophic events of Jewish history--the siege of Jerusalem in 70 CE, when the Roman army destroyed the city and its magnificent temple.
Piecing together the evidence for the life of Tiberius, the author creates a fictional memoir based on the facts known about the real historical figure. He skillfully brings to life Roman society in the Near East of the first century, with all its luxurious refinements, brutal realities, competing religious cults, and social unrest. Readers with an interest in ancient history, Jewish culture, and well-told stories will be fascinated by this page-turner.
About the Author
Daniel M. Friedenberg (New York, NY) is the author of seven books, including Life, Liberty, and the Pursuit of Land: The Plunder of Early America and Sold to the Highest Bidder: The Presidency from Dwight D. Eisenhower to George W. Bush. The president of John-Platt Enterprises, Inc., Mr. Friedenberg was formerly a correspondent and feature writer for the New York Herald Tribune.
Advertisement