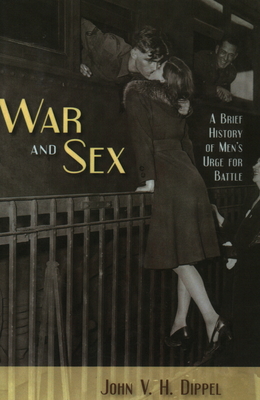 War and Sex: A Brief History of Men's Urge for Battle (Hardcover)
A Brief History of Men's Urge for Battle
Prometheus Books, 9781616141882, 466pp.
Publication Date: August 24, 2010
* Individual store prices may vary.
or
Not Currently Available for Direct Purchase
Description
In this engrossing exploration of men's motives for war, the author argues persuasively that one important subconscious reason young men volunteer for battle is to enhance their status as marriage partners for the women on the home front. Especially for men from low socioeconomic backgrounds becoming a soldier offers a sexual and reproductive edge over their civilian male peers.
The author also examines the subtle influence that women's expanding power in society has on male attitudes regarding conflict. Drawing upon extensive literary as well as historical sources, he demonstrates how tensions over gender roles affect men's willingness to go to war, and how the experience of war, in turn, changes the relations between the sexes. Until very recently, war has reaffirmed the central social importance of masculinity and demoted women to supportive, domestic roles. Reviewing the social circumstances leading up to conflicts from the American Civil War through the Viet Nam War and the current clash between the West and Islamic fundamentalists, he convincingly shows that gender-based pressures play a significant, if often unconscious, role in tipping a society toward the decision of war.
Thoroughly researched, yet engagingly and accessibly written, this unique discussion of men and women's roles in a society contemplating war offers much food for thought.
About the Author
John V. H. Dippel (Piermont, NY), an independent historian, is the author of Race to the Frontier, Bound Upon a Wheel of Fire, and Two Against Hitler. His articles on politics and social affairs have appeared in the Atlantic Monthly, New Republic, Christian Science Monitor, and many other publications.
Advertisement