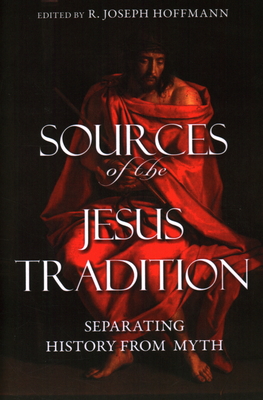 Sources of the Jesus Tradition: Separating History from Myth (Hardcover)
Separating History from Myth
Prometheus Books, 9781616141899, 287pp.
Publication Date: October 15, 2010
* Individual store prices may vary.
or
Not Currently Available for Direct Purchase
Description
Who was the "real Jesus"? Given the historical unreliability of the gospels and other ancient sources, can this question ever be answered? Is it possible that a historical Jesus never existed? These questions and more are addressed in this collection of expert essays based on the latest research in New Testament scholarship. All of the authors are participants in the Jesus Project, a new investigation into the origins of Christianity. The editor describes the project as a beneficiary of its history, building on the work of prior inquiry and acknowledging important advances in the reconstruction of Christian origins in the last two centuries. It is "new" in advocating a faith-free approach to the sources and greater attention to method than previous inquiries. The scholars represented in this volume are among the finest in the world. Included are not only experts in New Testament studies but also specialists in archeology, legal history, intertestamental Judaism, educational studies, Near Eastern studies, philosophy, and classics. The first fruits of this scholarly collaboration are gathered together in this excellent anthology, which will be a welcome addition to the libraries of anyone with an interest in Christian origins.
About the Author
R. Joseph Hoffmann, PhD (Plainfield, VT), teaches at Goddard College. He is the author or editor of many books on early Christianity including Julian's Against the Galileans and Porphyry's Against the Christians. He is the chair of the Council for the Scientific Examination of Religion and the cochair of the Jesus Project. He has taught at the University of Michigan, Oxford University, Wells College, and the American University of Beirut.
Advertisement