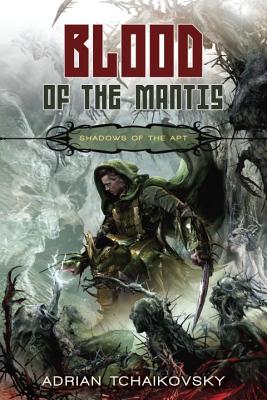 Blood of the Mantis (Shadows of the Apt) (Paperback)
Pyr, 9781616141998, 301pp.
Publication Date: May 25, 2010
* Individual store prices may vary.
Description
Driven by the ghosts of the Darakyon, Achaeos has tracked the stolen Shadow Box to the marsh-town of Jerez, but he has only days before the magical box is lost to him forever. Meanwhile, the forces of the Empire are mustering over winter for their great offensive, gathering their soldiers and perfecting their new weapons. Stenwold and his followers have only a short time to gather what allies they can before the Wasp armies march again, conquering everything in their path. If they cannot throw back the Wasps this spring then the imperial black-and-gold flag will fly over every city in the Lowlands before the year's end. In Jerez begins a fierce struggle over the Shadow Box, as lake creatures, secret police and renegade magicians compete to take possession. If it falls into the hands of the Wasp Emperor, however, then no amount of fighting will suffice to save the world from his relentless ambition.
About the Author
Adrian Tchaikovsky was born in Woodhall Spa, Lincolnshire before heading off to Reading to study psychology and zoology. For reasons unclear even to himself he subsequently ended up in law and has worked as a legal executive in both Reading and Leeds, where he now lives. Married, he is a keen live role-player and occasional amateur actor, has trained in stage-fighting, and keeps no exotic or dangerous pets of any kind, possibly excepting his son. Catch up with Adrian at www.shadowsoftheapt.com for further information about both himself and the insect-kinden, together with bonus material including short stories and artwork. Visit http://shadowsoftheapt.com/.
or
Not Currently Available for Direct Purchase