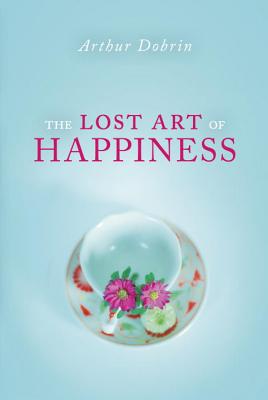 The Lost Art of Happiness (Paperback)
Prometheus Books, 9781616142551, 239pp.
Publication Date: January 1, 2011
* Individual store prices may vary.
or
Not Currently Available for Direct Purchase
Description
Though everyone wants to be happy, for most people the pursuit of happiness is a tantalizing and frustrating endeavor. Even in this most prosperous era in history, there seem to be more dissatisfied people than ever before--especially in the wealthy nations.
This insightful discussion of what constitutes the good life argues that our pervasive and gnawing sense of dissatisfaction is mainly self-inflicted. As long as our culture emphasizes individual needs and wants as the primary focus of life, says the author, we will never find happiness. He contrasts our culture's obsession with the individual with the emphasis on community found in more traditional cultures, where levels of satisfaction appear to be much greater. He concludes that the good life results not from the private pursuit of happiness but from relationships that foster mutual enhancement and are built on a foundation of compassion for others and justice for all.
The key is compassion. Drawing on recent findings in evolutionary biology, as well as philosophy, comparative religion, and literature, the author convincingly shows that compassion is built into human nature. When we act upon this inherent moral instinct, by taking our neighbors' interests to heart and viewing the world through the eyes of others, we are most likely to create a world of human flourishing. Only in this way can individuals find what they want most--to be happy.
This book is both a meditation on the perennial questions of life and a practical guide for living a good life by becoming a good person. What are the implications of this? The author explains through many examples from marriage and raising children to how to face our mortality.
About the Author
Arthur Dobrin (New York, NY) is Professor of University Studies at Hofstra. He is the author, coauthor, or editor of more than twenty books, including most recently "Spelling God with Two O's" and "Business Ethics: The Right Way to Riches." He has been Leader of the Ethical Culture Movement since 1968, a cofounder of an Amnesty International group in Long Island, and a former Peace Corp volunteer.
Praise For The Lost Art of Happiness…
"This is truly brilliant book—a wonderful mix of humanity, religious thought, science and positive psychology. This beautiful book is deep and revealing."
--Stephen G. Post, director of the Center for Medical Humanities, Compassionate Care, and Bioethics at Stony Brook University and a senior fellow in the
Center for the Study of Law and Religion at Emory University

"This is not a New Age book. Nor is it a philosophical treatise. It is simply a handbook for those who wish to achieve peace and happiness in their lives."
--Manish Modi, Indian publisher and public speaker on Jainism

"For Dobrin, happiness is neither elusive nor is it a prize to be won by completing prescribed formulas or mastering twelve steps. It is rather an art to be cultivated over time and achieved through practice. Dobrin mines the traditions, East and West, to find the sources of happiness. But those sources, he concludes, are close at hand and accessible to all."
--Dr. Joseph Chuman, professor of human rights in the graduate school of Columbia University
Advertisement