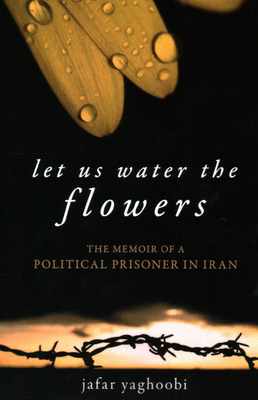 Let Us Water the Flowers: The Memoir of a Political Prisoner in Iran (Paperback)
The Memoir of a Political Prisoner in Iran
Prometheus Books, 9781616144494, 409pp.
Publication Date: April 26, 2011
* Individual store prices may vary.
or
Not Currently Available for Direct Purchase
Description
This book is must reading for Americans trying to understand the complexities of Iranian politics and the nature of the current regime, many of whose leaders were involved in the systematic execution of political prisoners in the 1980s. According to Amnesty International, the cumulative death toll of this mass purging of political enemies, which continued to early 1989, ranges from 4,500 to 10,000.
The author experienced the terrible ordeal of being a political prisoner in Iran between 1984 and 1989. Against all odds, he survived the wave of state-sponsored killings. This is his personal memoir of the events of that terrible time combined with testimonials of other prisoners who shared their experiences with the author.
He describes the courage, resistance, sacrifice, camaraderie, and solidarity of prisoners who did not give up hope. Many refused to give in to the unrelenting pressures of the prison authorities despite brutal interrogation, torture, and fear for their lives. But he also recounts the stories of other prisoners who broke down under pressure and collaborated in torturing, abusing, and controlling their fellow prisoners.
To date this is the most detailed report in English of the Iranian prison system in the 1980s and the fate of the regime's opponents.
About the Author
Jafar Yaghoobi, PhD (San Francisco, CA), was released from prison in 1989 and subsequently escaped to Turkey and then joined his wife and daughter in Germany. In 1990, they all moved to the U.S. He worked as a genetics research scientist in the Department of Nematology and Plant Pathology at the University of California, Davis, until his retirement in 2005. Since his retirement he has been active in bringing attention to human rights abuses in Iran.
Praise For Let Us Water the Flowers: The Memoir of a Political Prisoner in Iran…
"A timely, inspiring story of the triumph of the human spirit in the face of oppression."
-Kirkus Reviews
Advertisement