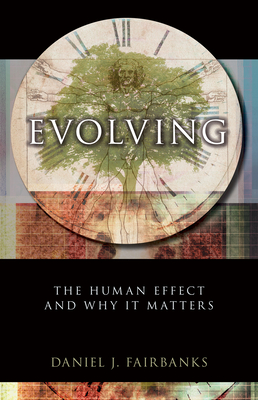 Evolving (Paperback)
The Human Effect and Why It Matters
Prometheus Books, 9781616145651, 352pp.
Publication Date: May 22, 2012
* Individual store prices may vary.
Description
This persuasive, elegantly written book argues that understanding evolution has never mattered more in human history. The author uses evidence from archaeology, geography, anatomy, biochemistry, radiometric dating, cell biology, chromosomes, and DNA to establish the inescapable conclusion that we evolved and are still evolving. He also explains in detail how health, food production, and human impact on the environment are dependent on our knowledge of evolution. This is essential reading for gaining a fuller appreciation of who we are, our place in the great expanse of life, and the importance of our actions.
About the Author
Daniel J. Fairbanks is associate dean of the College of Science and Health at Utah Valley University and a distinguished university professor, research geneticist, artist, and author. He is the author of Relics of Eden: The Powerful Evidence of Evolution in Human DNA and the coauthor of The Mendel-Fisher Controversy (with A. Franklin, A. W. F. Edwards, D. L. Hartl, and T. Seidenfeld) and Genetics: The Continuity of Life (with W. R. Andersen), in addition to numerous journal articles.
Praise For Evolving: The Human Effect and Why It Matters…
"With so many excellent books on evolution available, it's hard to imagine another one with anything new in it. Fairbanks succeeds with a whole array of original examples that demonstrate not only the truth of evolution, but also its impact on human life and society."
-Victor J. Stenger New York Times bestselling author of God and the Folly of Faith: The Incompatibility of Science and Religion

"This book provides a compact overview of the results of many lines of research, especially in genetics, which continue to deepen our knowledge of evolution. Anyone who wonders about the practical value and importance of understanding the processes of evolution will benefit from reading it."
-Eric Meikle, National Center for Science Education

"This is an important book. Fairbanks presents an overwhelming case for the correctness of evolutionary theory. It is engagingly written, with many personal glimpses, and the technical material is clearly presented and understandable. Evolving should be essential reading for anyone who wishes to be an informed citizen."
-Allan Franklin, Professor of physics, University of Colorado, and coauthor of Ending the Mendel-Fisher Controversy
or
Not Currently Available for Direct Purchase