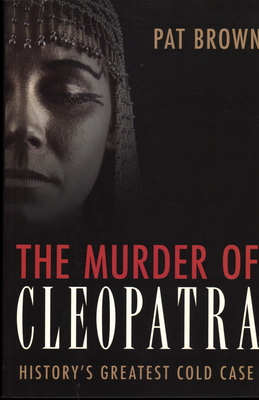 The Murder of Cleopatra: History's Greatest Cold Case (Paperback)
History's Greatest Cold Case
Prometheus Books, 9781616146504, 263pp.
Publication Date: February 19, 2013
Description
For more than 2,000 years, the great pharaoh Cleopatra VII has been portrayed as a failed monarch. In this myth busting book, a fresh interpretation of history is brought to light. It challenges the long held myth that Cleopatra committed suicide to avoid humiliation.
About the Author
Pat Brown (Washington, DC) is the chief executive officer of the Sexual Homicide Exchange (SHE), a nonprofit criminal-profiling and investigative organization offering pro bono services to families and law enforcement to solve cold homicide cases throughout the United States and Canada (www.SHEprofilers.com); the president/consultant of the Pat Brown Criminal Profiling Agency, which provides crime-scene analysis and behavioral profiling to prosecutors, defense attorneys, and international clients (www.patbrownprofiling.com); and a well-known television crime commentator who has been a regular guest on Nancy Grace, Jane Velez-Mitchell, Dr. Drew, the Today Show, the CBS Early Show, Larry King Live, The Joy Behar Show, and Inside Edition. She is the author of How to Save Your Daughter's Life; The Profiler: My Life Hunting Serial Killers and Psychopaths; and Killing for Sport: Inside the Minds of Serial Killers.
Advertisement