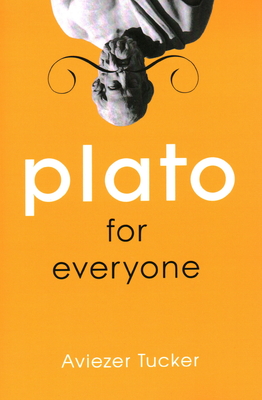 Plato for Everyone (Paperback)
Prometheus Books, 9781616146542, 256pp.
Publication Date: February 19, 2013
* Individual store prices may vary.
or
Not Currently Available for Direct Purchase
Description
Plato's dialogues, featuring his famous mentor Socrates, often prove difficult to understand for many contemporary readers. Students today miss the ancient cultural and historical references, and they have trouble following Plato's arguments as presented in dialogue format.
This book remedies these problems by recasting five of Plato's dialogues into accessible and entertaining short stories in modern settings. The "Euthyphro" becomes a tale about a televangelist bent on disowning his son at a denominational boarding school in rural Virginia; the "Crito" - retitled "What do you have to do for your country?" - is focused on the question of whether a US citizen who considers a current war to be unjust should avoid a military draft by moving to Canada. In all of the stories (the "Meno, " the" Statesman," and "Phaedo" are also included), the central character is Socrates, just as in the original dialogues, but here the maverick philosopher appears in twenty-first-century guise. The author, who has taught philosophy for many years, captures the tone, wit, and philosophical essence of Plato's dialogues in a modern English interpretation that is often amusing and fun to read.
For instructors looking for an engaging way to interest undergraduates in Plato and for students who find the original works a bit daunting, this book offers an enlightening and enjoyable read.
About the Author
Aviezer Tucker (Austin, TX) is the author of "Our Knowledge of the Past: A Philosophy of Historiography; The Philosophy and Politics of Czech Dissidence: From Patocka to Havel"; and numerous scholarly articles. He is also the editor of" A Companion to the Philosophy of History and Historiography." He has taught philosophy at universities throughout the world and currently works at the University of Texas-Austin.
Praise For Plato for Everyone…
"Plato for Everyone is a refreshing and relevant transposition of Plato's dialogues to contemporary times. Tucker has done a masterful job of recasting Socrates in current contexts, which today's students can readily grasp. This book is both accessible and instructive, illustrating why love of wisdom has no expiry date."
- Lou Marinoff, PhD, professor of philosophy, the City College of the City University of New York; author of Plato Not Prozac


"In Plato for Everyone Aviezer Tucker ingeniously rewrites ancient texts for a twenty-first-century audience. The result is a provocative and fresh introduction to philosophy, where old ideas are put to new use and Socrates speaks English with only a slight Greek accent. Philosophy is notoriously a nut hard to crack, but this book may just do the job."
- Costica Bradatan, PhD, author of Dying for Ideas: The Dangerous Lives of the Philosophers


"Aviezer Tucker brings Socrates to life in this sparkling collection of revised, updated versions of Plato's most influential dialogues. Tucker's prose is clear, brisk, witty, and poignant. His staging of the dialogues in contemporary settings places their central teachings in sharp, vibrant relief. This is the perfect first book for aspiring philosophers, thoughtful minds, and precocious souls of any predilection. I look forward to reading this book with my own children."
- Daniel Conway, PhD, professor of philosophy, Texas A&M University


"Profound and full of humor, Plato for Everyone is a peerless introduction to Plato for today's reader - student and philosopher alike. Tucker preserves Plato's spirit and philosophical complexity in stories that breathe new life into the most famous Platonic dialogues. Tucker's unique presentation of Plato is perfect for the classroom and beyond."
- Seth Rogoff, history instructor, Southern Maine Community College
Advertisement