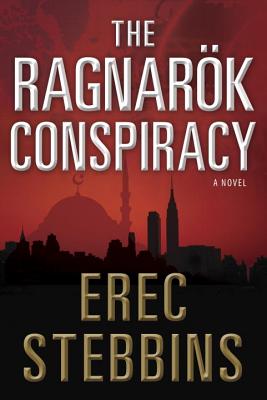 The Ragnarok Conspiracy (Paperback)
Seventh Street Books, 9781616147129, 349pp.
Publication Date: October 9, 2012
* Individual store prices may vary.
or
Not Currently Available for Direct Purchase
Description
A thriller that spans the globe in an ever-widening arc of intrigue, violence, and personal conflict, where the stability of the world hangs in the balance.
An American bin Laden. An FBI agent. Connected by a terrible loss on 9/11, they now confront each other over acts of vengeance so horrific, the world is brought to the brink of war. As Muslims around the world are being targeted in a series of devastating attacks, agent John Savas is drawn into a web of international intrigue. He must put aside his personal pain and work with a man who symbolizes all he has come to hate. Both are drawn into a race against time to prevent a plot so terrible that it could shatter civilization itself. Only by transcending his own devastating loss can Savas hope to prevent the ultimate calamity unleashed by the Ragnorok conspiracy.
About the Author
Erec Stebbins (New York, NY) is associate professor and head of the Laboratory of Structural Microbiology at the Rockefeller University in New York. The Ragnarok Conspiracy is his first novel. For more about the book and Erec Stebbins, visit www.ragnarokconspiracy.com and www.erecstebbins.com."
Praise For The Ragnarok Conspiracy…
"Fans of the Vince Flynn books will enjoy Stebbins' take on terrorism with a twist."
-Booklist

"Fortify your shelf of Armageddon thrillers with this promising newcomer."
-Library Journal

"Stebbins has his finger on the pulse of greed, disillusionment and the search for redemption in this pulse-pounding debut."
-RT Book Reviews, Four Stars (Compelling-Page-turner)

"The Ragnarök Conspiracy is truly an excellent read even for those, such as myself, who do not normally read the thriller genre. It is thought-provoking as much as it is readable. And I highly recommend it."
-Bibliobuffet

"Meticulously researched and beautifully written, The Ragnarök Conspiracy turns the traditional terrorist thriller on its head. Erec Stebbins's debut novel signals the arrival of a monster new talent in the thriller genre."
-Allan Leverone, author of The Lonely Mile

"This timely thriller is filled with exciting events from beginning to end, engaging characters, great conflicts, profound thoughts, and lots of suspense. The fury seldom stops, with twists and turns around every corner."
-William Greenleaf, author of Bloodright and The Tartarus Incident

"A sweeping, gripping tale of terror. John Savas is a believable character, and his race to stop the madman is heart stopping."
-Jack King, author of WikiJustice
Advertisement