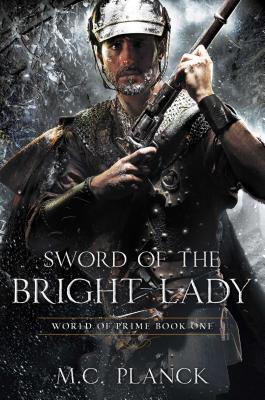 Sword of the Bright Lady (World of Prime #1)
Paperback

* Individual store prices may vary.
Description
Christopher Sinclair goes out for a walk on a mild Arizona evening and never comes back. He stumbles into a freezing winter under an impossible night sky, where magic is real -- but bought at a terrible price. A misplaced act of decency lands him in a brawl with an arrogant nobleman and puts him under a death sentence. In desperation he agrees to be drafted into an eternal war, serving as a priest of the Bright Lady, Goddess of Healing. But when Marcius, god of war, offers the only hope of a way home to his wife, Christopher pledges to him instead, plunging the church into turmoil and setting him on a path of violence and notoriety. To win enough power to open a path home, this mild-mannered mechanical engineer must survive duelists, assassins, and the never-ending threat of monsters, with only his makeshift technology to compete with swords and magic. But the gods and demons have other plans. Christopher's fate will save the world... or destroy it.
Praise For Sword of the Bright Lady (World of Prime #1)…
"Sword of the Bright Lady is an exciting new take on the modern-man-meets-magic conflict—it's a how-to guide for surviving in a world of gods and monsters."

—DAVE GROSS, author of Prince of Wolves

"Readers looking for a new twist on an old story will be interested in this tale of modern idealism set in a gritty medieval world."

—PUBLISHERS WEEKLY
Pyr, 9781616149888, 429pp.
Publication Date: September 9, 2014
About the Author
M.C. Planck is the author of The Kassa Gambit. After a nearly-transient childhood, he hitchhiked across the country and ran out of money in Arizona. So he stayed there for thirty years, raising dogs, getting a degree in philosophy, and founding a scientific instrument company. Having read virtually everything by the old masters of SF&F, he decided he was ready to write. A decade later, with a little help from the Critters online critique group, he was actually ready. He was relieved to find that writing novels is easier than writing software, as a single punctuation error won't cause your audience to explode and die. When he ran out of dogs, he moved to Australia to raise his daughter with kangaroos.