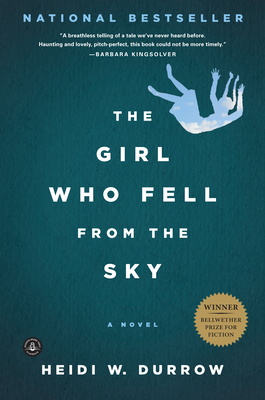 The Girl Who Fell from the Sky (Paperback)
Algonquin Books, 9781616200152, 278pp.
Publication Date: January 24, 2011
February 2010 Indie Next List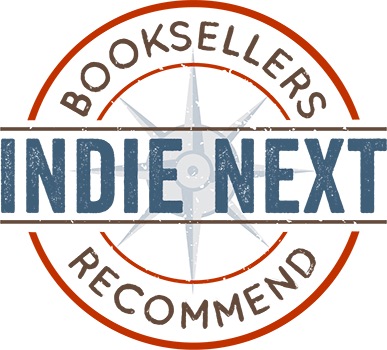 "The child of a black G.I. father and Danish mother, Rachel never felt that she had to choose between her parents until a tragic event leads her to live with her black grandmother. In this new setting, she discovers that she doesn't measure up to others' standards of 'blackness,' but she's not 'white' either. Durrow's deft portrait of Rachel's struggles to figure out who she is and where she belongs are a resonant reminder of the stereotypes that are perpetuated, often despite the best intentions."
— Sandy Scott, The Galaxy Bookshop, Hardwick, VT
View the List
Winter 2011 Reading Group List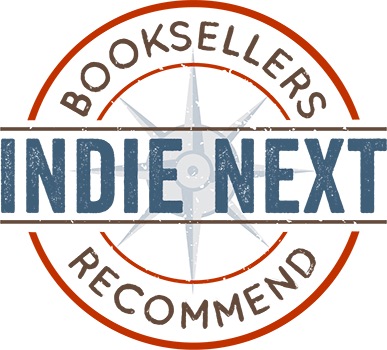 "Rachel is a girl with a tragic secret, thrust from her home to live with a distant grandmother she doesn't know. Struggling to overcome her sorrows, she tries to make sense of a new racial identity she didn't know she possessed. In doing so, she strives to find her own sense of self, defined neither by the rigid structures of her grandmother nor those of an increasingly volatile society. An outstanding, original new voice in fiction."
— Emily Crowe, Odyssey Bookshop, South Hadley, MA
View the List
Description
Rachel, the daughter of a Danish mother and a black G.I., becomes the sole survivor of a family tragedy after a fateful morning on their Chicago rooftop.

Forced to move to a new city, with her strict African American grandmother as her guardian, Rachel is thrust for the first time into a mostly black community, where her light brown skin, blue eyes, and beauty bring a constant stream of attention her way. It's there, as she grows up and tries to swallow her grief, that she comes to understand how the mystery and tragedy of her mother might be connected to her own uncertain identity.

This searing and heartwrenching portrait of a young biracial girl dealing with society's ideas of race and class is the winner of the Bellwether Prize for best fiction manuscript addressing issues of social justice.
The Girl Who Fell from the Sky is set in the 1980s. How does its chronological setting affect its plot and themes? Do you think the novel's events might play out any differently if it were set in contemporary times?
Rachel's grandma notes proudly that she was the first African American woman to buy a house in her Portland, Oregon, neighborhood. Does the geographic setting reflect the novel's themes in any way? How might the story, or Grandma's character, or Rachel's coming-of-age, be different had the story been set in the Deep South?
The image of Rachel's family falling from the sky is horrific, especially when it's described from Jamie's point of view. How does the reader come to understand what happened in that scene? How did you feel on making that discovery?
Why does Jamie decide to change his name to Brick? What is the significance in his renaming himself? Does he get what he claims he wanted, "a new history to his name" (page 42)?
When does Rachel first become aware of her racial difference? What does it mean for her identity when she starts to see herself as the "new girl" (page 10)? How does her understanding of her identity continue to evolve during the novel?
The word nigger is used many times in the novel. What kind of personal reaction did you have to reading this word repeatedly? Do you think the author uses the word effectively in this context? What does Nella's observation that "if she is just a word then she doesn't have me" (page 243) mean?
Issues of sex, violence, and romantic love are wrapped up with each other throughout the novel. In what ways do ideas about sex and love become twisted? Does the book depict any positive romantic and/or sexual relationships?
What is Brick's motivation for following Rachel? Does knowing the story that he learns from Rachel's father help you understand Nella's motivations more fully?
What insights into Nella's character and motivations do you gain from reading her journal entries? What do you think of Laronne's belief that Nella "was journeying to where her love was enough, and it could fill the sky" (page 156)?
At the end of the novel, Rachel reflects, "In his eyes, I'm not the new girl. I'm not the color of my skin. I'm a story. One with a past and a future unwritten" (page 264). How does learning, and telling, stories relate to Rachel's changing sense of herself and her family?
Imagery of flying and falling runs throughout the novel. Are these two concepts always opposites? At the end, is Rachel more inspired to fall or to fly?
Coverage from NPR
Advertisement