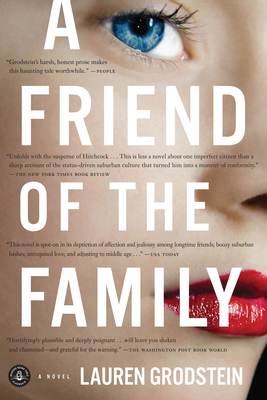 A Friend of the Family (Paperback)
Algonquin Books, 9781616200176, 320pp.
Publication Date: November 9, 2010
* Individual store prices may vary.
November 2009 Indie Next List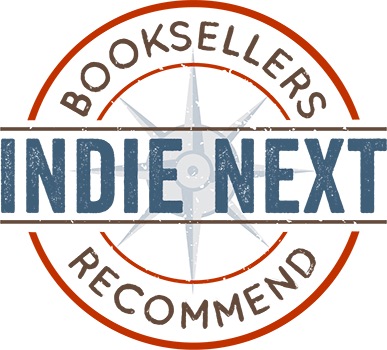 "The story of Pete Dizinoff, a successful suburban doctor, and his son, Alec, whom Pete dotes on, takes a decidedly Shakespearean turn in a story about the lengths to which a father will go to protect his child. This brilliant literary thriller will leave readers emotionally rent, as the protagonist's life collapses while he reaches out for what matters most to him."
— Mary Cotton, Newtonville Books, Newton, MA
View the List
Description
Pete Dizinoff, a skilled and successful New Jersey internist, has a loving and devoted wife, a network of close friends, an impressive house, and, most of all, a son, Alec, now nineteen, on whom he has pinned all his hopes. But Pete hadn't expected his best friend's troubled daughter to set her sights on his boy. When Alec falls under her spell, Pete sets out to derail the romance, never foreseeing the devastating consequences.

In a riveting story of suburban tragedy, Lauren Grodstein charts a father's fall from grace as he struggles to save his family, his reputation, and himself.
About the Author
LAUREN GRODSTEIN is the author of four previous works of fiction, including the New York Times bestselling novel A Friend of the Family, which was a Washington Post Best Book Pick, a New York Times Editor's Pick, a BookPage Best Book, and an Indie Next Pick. She teaches creative writing at Rutgers University. Her website is www.laurengrodstein.com.
Praise For A Friend of the Family…
"The moving, complex, beautifully written story of a good man who's slowly losing his grip on his life and his family, A Friend of the Family unfolds with unerring precision." —Kate Christensen, author of Trouble
"With suspense worthy of Hitchcock . . . Grodstein is a terrific storyteller." —The New York Times Book Review
"The novel is spot-on in its depiction of affection and jealousy among longtime friends; boozy suburban bashes; unrequited love; and adjusting to middle age . . . A Friend of the Family beautifully captures the ever-striving angst of parents who will take any step to ensure their children's lives are easier or better. Parents sweating through a teen's college applications would do well to spend some time with Dr. Pete." —USA Today
"Grodstein's harsh, honest prose makes this haunting tale worthwhile." —People
"Stunning . . . She has written a novel that will leave her readers sitting up, sifting the evidence in the dead of night." —The Boston Globe
"Absorbing . . . an incisive diagnosis of aspirational America . . . What Grodstein captures so strikingly is the anxiety of a father's love, that aching affection . . . Grodstein never pushes these characters into caricatures. She has a sharp ear for the discordant tones of conversations between parents and their almost adult children . . . Grodstein is such a perceptive and knowing critic of suburbia that I kept expecting to see her driving slowly up and down my street peering in the windows . . . The last 50 pages of the novel swell to such a gripping climax . . . Horrifyingly plausible and deeply poignant, A Friend of the Family will leave you shaken and chastened—and grateful for the warning." —Washington Post
"Gripping . . . [Grodstein] has succeeded in shattering the image of surburban happiness." --Chicago Tribune


"Involving at every level: character, plot, language. one of the more complicated portraits of a father's love for his son we've ever read . . . highly recommended."--McSweeney's
"Grodstein's harsh, honest prose makes this haunting tale worthwhile." --People

"Unfolds with suspense worthy of Hitchcock . . . [Grodstein] is a terrific storyteller." --The New York Times Book Review

"Horrifyingly plausible and deeply poignant, A Friend of the Family will leave you shaken and chastened—and grateful for the warning." --The Washington Post Book World

Discuss whether you think Pete Dizinoff is a reliable narrator—that is, whether you believe his account of the events in the story from beginning to end. Much of the novel is composed of Pete's memories, but how do we know whether we can trust what he says? Are there such things as reliable memories?
Pete acknowledges his long-ago attraction to Iris Stern, who is now his best friend's wife. How does that attraction manifest itself in his relationship with Iris's daughter Laura?
Is Pete a bad person? Is he guilty of anything more than honesty? He claims that everything he's done in his life—from moving to the suburbs to building his medical practice to ruining his friendship with the Sterns—has been for his son, Alec. To what extent do you believe him?
How do you think Elaine's struggle with breast cancer affects her perspective on Alec's future? Do you think her illness shapes her attitude?
Discuss Pete's responsibility in the death of Roseanne Craig.
Pete is mystified at Laura's pregnancy, since when he was in high school, "nobody had sex with the Laura Sterns" (page 29). How is teenage sexuality presented in this novel? Is it a refuge? A crime? A normal part of adolescence?
Pete says throughout the book that he's a lucky man, although, when we meet him, he's living in the studio above his garage, his medical practice is in tatters, and he might be heading for a divorce. Why is Pete convinced he's so lucky? What is his definition of luck?
As a culture, we seem to expect life-altering friendships between women, not men. How does this book explore male friendship? How does this friendship differ from the friendships between the women in this book?
Elaine accuses Pete of only seeing things in "black and white"; Pete counters that "right is right and wrong is wrong" (pages 40 and 260–61). As far as he's concerned, what Laura Stern did to her newborn in the bathroom of the Round Hill Public Library is fundamentally indefensible. Elaine suggests that there are other ways to consider the event. Who do you agree with? Could there be a rational explanation for what Laura did, or are some acts inherently and inarguably evil?
Alec wants to travel around Europe for a few years, see the great museums, and sell his paintings on the street to support himself. Pete thinks this idea is about as preposterous as any he's ever heard. How do you think Pete would have treated Alec and his goals if Alec were not an only child? How did Elaine's fertility problems fuel the action of this novel?
What is the relationship between Joe and his father like in this book? What is the relationship between Joe and his older son, Neal, like? How does Pete assess these relationships when considering his own with his father and his son?
Iris tells Pete that you learn "to forgive your children" (page 204). Has she really forgiven Laura for what she's done? How have Laura's actions affected Iris's marriage? Her career?
How are the families in this novel twinned? In what respect is Joe's parenting of Laura a mirror of Pete's parenting of Alec?
There are five deaths mentioned in this book: those of Joe's father, Pete's father, Laura Stern's baby, Roseanne Craig, and Louis Sherman, the patient who died of septicemia. All physicians encounter death, of course, but how do these particular deaths shape Pete as a person? As a doctor?
Of all the relationships in this novel, the most important might be Pete's relationship with the reader. What does Pete want from his reader? What does Pete need his reader to believe, and why?
During her confrontation with Pete at her apartment, Laura Stern refuses to change out of her flimsy pajamas. Why won't she change her clothing? Why does Pete smoke her cigarettes?
How important is Pete's Jewish heritage to the story of this novel? How important are his beginnings in Yonkers?
Why do you think Elaine stays with Pete at the end of the book?