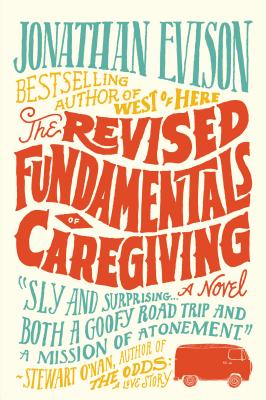 The Revised Fundamentals of Caregiving
A Novel
Hardcover

* Individual store prices may vary.
Other Editions of This Title:
Digital Audiobook (8/27/2012)
Paperback (5/7/2013)
CD-Audio (8/28/2012)
Compact Disc (8/28/2012)
MP3 CD (8/28/2012)
Hardcover, Large Print (1/23/2013)
September 2012 Indie Next List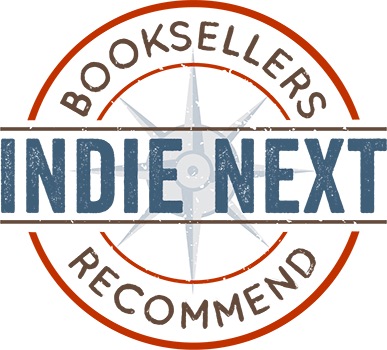 "What a heartfelt journey we travel in this capriciously tragic story of Benjamin Benjamin Jr., caregiver extraordinaire. His charge, Trev, is a 19-year-old suffering from Duchenne muscular dystrophy, or, as Ben describes him, 'a pretzel with a perfectly healthy imagination.' Ben is suffering too. He is trying to recover from a personal tragedy that has left him without a family or a job. To read this book is to be in a constant, conflicting state between tears and laughter."
— Lynn Riggs, Books & Company, Oconomowoc, WI
View the List
Description
Jonathan Evison has crafted a novel of the heart, a novel of unlikely heroes traveling through a grand American landscape, and most of all, a story that offers a profound look into what it takes to truly care for another person. Bursting with energy and filled with moments of absolute beauty, this bighearted and inspired novel ponders life's terrible surprises as well as its immeasurable rewards.
Praise For The Revised Fundamentals of Caregiving: A Novel…
Washington Post Notable Works of Fiction for 2012
Kansas City Star Top 100 Books of 2012
Seattle Times' 25 Best Books of 2012
Editors' Pick for Amazon's Best of 2012 list
"Engaging . . . The journey is reckless and wild, infused with the sad rage that makes good comedy great . . . As this carload of misfits moves east, relationships are broken and forged, and Ben recreates a kind of family. This could be horribly clichéd and yet it isn't, because Evison never bows to what we expect from happy endings." —Jennifer Gilmore, The New York Times Book Review
"Evison's third and most stealthily powerful novel . . . [is] a book so poignant yet improbably funny . . . [An] adventurous story."—Janet Maslin, The New York Times
"A journey back to life . . . bittersweet . . . It's moving and funny, and, my God, how refreshing it is to read a story about someone caring for a disabled person that isn't gauzed in sentimentality or bitterness." —Ron Charles, The Washington Post
"Evison's prose is replete with his gifts for witty imagery and turns of phrase . . . With its extremely cinematic plot and collection of quirky scenes, the novel might remind you of Little Miss Sunshine meets Rain Man . . . The Revised Fundamentals of Caregiving is even-keeled, big-hearted, and very funny, and full of hope. Through Ben, missteps are made, and human foibles are exposed. But we also glimpse that distant shore of hard-earned redemption. For that, Evison's novel is worth the voyage."—The Boston Globe
"It's a story of heartbreak and healing . . . This is a novel with a terrific sense of the relationship between comedy and tragedy." —The Daily Beast
"Evison has given us a salty-sweet story about absorbing those hits and taking a risk to reach beyond them. What a great ride." —The Seattle Times
"Evison has an easy fluidity with the dashed dreams and disappointments of characters who don't ask for pity." —Seattle Weekly
"The comic novel may be the hardest work of fiction to pull off well . . . The Revised Fundamentals of Caregiving is a showcase of what makes a good one tick: Characters just a touch disconnected from reality, a prevailing sense of life's absurdity and a handful of rude jokes . . . Evison proves that some of the best comedy emerges from lives that have jumped the rails."—Minneapolis Star Tribune

"A warm, funny look at recovering from tragedy."—Milwaukee Journal Sentinel

"A cathartic novel that will leave readers breathing a heavy sigh of pleasurable release. Its offensive at times, witty, funny, and an excellent example of modern realism . . . Evison offers readers bittersweet highs and tragic lows while illuminating all the sticky, messy passages in between. No matter what you're in the mood for, pick up this little gem. In less than 300 pages, the weight of the world will feel a little lighter on your shoulders in the aftershock of Ben's tragedy. Your prospects may seem brighter next to Trev's grim future. Your eyes will sting from laughter at the dark, unforgiving humor. You won't have any regrets."—The Missourian

"A zany road trip from grief to grace . . . [A] sometimes funny, sometimes slapstick, big-hearted novel."—The Oregonian

"Evison's brand of feel-good storytelling comes from life's trenches, where hope and humor must endure in the face of despair."—Fort Worth Star-Telegram

"Evison has developed the command of craft and tightness of focus necessary to animate quirky characters and outlandish set pieces."—Philadelphia City Paper

"I think you're going to be hearing a lot about Jonathan Evison's new novel. Reviews will mention the construction of the book (alternating time periods, brilliantly handled), the secondary characters (all vivid), the road trip (crazy and transforming), and the perfect blend of humor and sadness. One of Evison's gifts is creating characters that are easy to care about . . . It's a thought-provoking story about two men trying to do their best in a world that doesn't play fair."—Beth Fish Reads
"Luminously moving and very funny." —The Rumpus

"Smart and bittersweet and attuned to the absurdity of life -- Evison's book is the literary version of a good grunge song."—LA Weekly  ("Book of the Week" selection)
"Let's not mince words. The Revised Fundamentals of Caregiving is far and away the best novel Jonathan Evison has ever written . . . It's funny, moving, and lively, the sort of novel that will appeal to avid readers and to people who only manage to read one or two books in a year. The secret, the trick to the book, is in the voice of the narrator, which feels so true that it simply can't be denied." —The Stranger

"Evison manages to find considerable humor in this plaintive story of care giving and receiving . . . A lively narrative with a poignant core and quirky, lonely characters."—Kirkus Reviews



Algonquin Books, 9781616200398, 288pp.
Publication Date: August 28, 2012
About the Author
Jonathan Evison is the author of four previous novels, including All About Lulu, West of Here, The Revised Fundamentals of Caregiving, and This Is Your Life, Harriet Chance! He lives with his wife and family in Washington State.
or
Not Currently Available for Direct Purchase