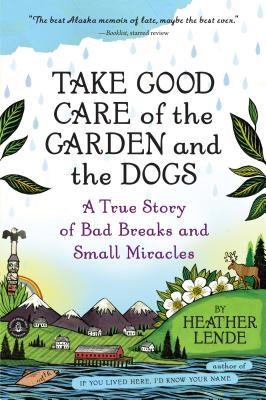 Take Good Care of the Garden and the Dogs (Paperback)
A True Story of Bad Breaks and Small Miracles
Algonquin Books, 9781616200510, 304pp.
Publication Date: April 19, 2011
Other Editions of This Title:
Hardcover (5/18/2010)
* Individual store prices may vary.
June 2010 Indie Next List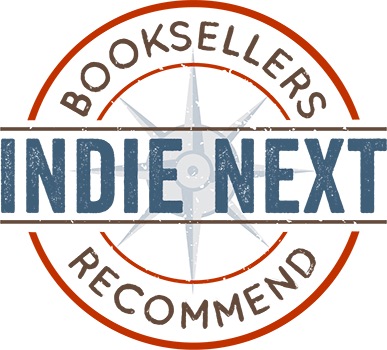 "Reading Heather Lende's book feels like sharing coffee with a true friend, taking the time to celebrate and mourn life's pleasures and sorrows. In 2010, when friends and time are sometimes forgotten, it is a real pleasure to pick up a book and find such a friend, with her thoughtful reflections and great sense of humor so close at hand."
— Linda Ramsdell, The Galaxy Bookshop, Hardwick, VT
View the List
Description
The Alaskan landscape—so vast, dramatic, and unbelievable—may be the reason the people in Haines, Alaska (population 2,400), so often discuss the meaning of life. Heather Lende thinks it helps make life mean more. Since her bestselling first book, If You Lived Here, I'd Know Your Name, a near-fatal bicycle accident has given Lende a few more reasons to consider matters both spiritual and temporal. Her idea of spirituality is rooted in community, and here she explores faith and forgiveness, loss and devotion—as well as raising totem poles, canning salmon, and other distinctly Alaskan adventures. Lende's irrepressible spirit, her wry humor, and her commitment to living a life on the edge of the world resonate on every page. Like her own mother's last wish—take good care of the garden and dogs—Lende's writing, so honest and unadorned, deepens our understanding of what links all humanity.
About the Author
Heather Lende has contributed essays and commentary to NPR, the New York Times, and National Geographic Traveler, among other newspapers and magazines, and is a former contributing editor at Woman's Day. A columnist for the Alaska Dispatch News, she is the obituary writer for the Chilkat Valley News in Haines and the recipient of the Suzan Nightingale McKay Best Columnist Award from the Alaska Press Club. Her previous bestselling books are Find the Good, Take Good Care of the Garden and the Dogs, and If You Lived Here, I'd Know Your Name. Lende was voted Citizen of the Year, Haines Chamber of Commerce, in 2004. Her website is heatherlende.com.
Praise For Take Good Care of the Garden and the Dogs: A True Story of Bad Breaks and Small Miracles…
"Take Good Care of the Garden and the Dogs is about her community and her family, the supporters who helped her get back on her feet with love, compassion, faith and humor . . . her writing style is crisp and clear." --Seattle Times

"The book is full of vivid characters (a librarian who collects overdue books in person) and strange, sad deaths. Lende is not one for looking back. She has a simple, chatty style most readers will find oddly comforting. Life does, in fact, go on." --Los Angeles Times

— Los Angeles Times
"Lende writes emotionally, but never sentimentally, giving us the best Alaska memoir of late, maybe the best ever." --Booklist, starred review

— Booklist
"Here is the real thing - good old-fashioned American values coming from small-town Alaska. In a cozy chatty voice, Heather Lende tells stories of life in Haines, Alaska . . . Accepting life and rejoicing in the world are her preferred modes of thinking and feeling. She quotes with approval from Emerson, 'the proper response to the world is applause.' " --Boston Globe

— Boston Globe
"Lende writes emotionally but never sentimentally, giving us the best Alaska memoir of late, maybe the best ever." —Booklist (starred review)
"Lende has a knack for subtly illuminating the remarkable in the commonplace, the transcendence in tragedy . . . Her voice, which alternates between folksy and formal, playful and prayerful, entertaining and elegiac, is reminiscent of Garrison Keillor, Krista Tippett, Tom Bodett, Kathleen Norris and Anne Lamott." —Minneapolis Star Tribune
"The book is full of vivid characters . . . [Lende] has a simple, chatty style most readers will find oddly comforting. Life does, in fact, go on." —Los Angeles Times
"Here is the real thing — good old-fashioned American values coming from small-town Alaska." —The Boston Globe