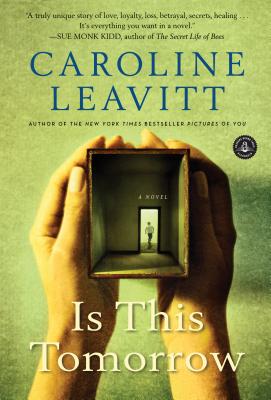 Is This Tomorrow
A Novel
Paperback

* Individual store prices may vary.
Other Editions of This Title:
Digital Audiobook (5/6/2013)
Compact Disc (5/7/2013)
MP3 CD (5/7/2013)
Hardcover, Large Print (12/1/2013)
May 2013 Indie Next List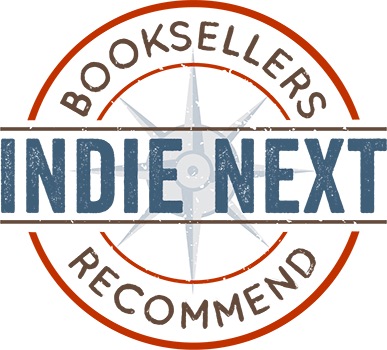 "In the spirit of Richard Yates' novel Revolutionary Road, Caroline Leavitt peels back the neat facade of suburban life in the 1950s to uncover the ways in which the demands of conformity leave a trail of loneliness and pain for those who lie outside its bounds. Ava Lark, the divorced Jewish mother of twelve-year-old Lewis, struggles against the judgment of neighbors as she and her son befriend the only other fatherless children around, Jimmy and Rose. Jimmy's sudden, unexplained disappearance taps into every parent's worst nightmare. Blending taut suspense with deeply moving portrayals of fierce parental love, childhood friendships and first crushes, Leavitt has created a novel with haunting characters and much to say about how we move through tragedy."
— Libby Cowles, Maria's Bookshop, Durango, CO
View the List
Description
In 1956, Ava Lark rents a house with her twelve-year-old son, Lewis, in a desirable Boston suburb. Ava is beautiful, divorced, Jewish, and a working mom. She finds her neighbors less than welcoming. Lewis yearns for his absent father, befriending the only other fatherless kids: Jimmy and Rose. One afternoon, Jimmy goes missing. The neighborhood—in the throes of Cold War paranoia—seizes the opportunity to further ostracize Ava and her son.

Years later, when Lewis and Rose reunite to untangle the final pieces of the tragic puzzle, they must decide: Should you tell the truth even if it hurts those you love, or should some secrets remain buried?
Praise For Is This Tomorrow: A Novel…
"Riveting."—Vanity Fair

"An insightful parable about a 'complicated and uncertain era.'" --The Week 



"An arresting portrait of bygone America" --San Francisco Chronicle



"[T]aut and resonant mystery."—Barnes Noble Review



"Leavitt is a lovely writer and here she tells an absorbing story."—New York Daily News

"Not only is [Leavitt] an incredibly accomplished novelist, she's also a crackerjack human being."—The Huffington Post

"Leavitt has a way of crafting the loveliest novels out of tragedy ... It's her examination of loss, grief, and disappointment that will engross readers."—Booklist

"This tale of domestic suspense builds to a shocking climax and will appeal to anyone immersed in suburban lore."—Library Journal
Algonquin Books, 9781616200541, 384pp.
Publication Date: May 7, 2013
About the Author
Caroline Leavitt is the award-winning author of twelve novels, including the New York Times bestsellers Pictures of You and Is This Tomorrow. Her essays and stories have been included in New York magazine, Psychology Today, More, Parenting, Redbook, and Salon. She's a book critic for People, the Boston Globe, and the San Francisco Chronicle, and she teaches writing online at Stanford and UCLA.
Why do you think Leavitt takes a child-vanishing story and sets it in the 1950s? What does the era add to the story? Would the story have had a different outcome if it were set in a different time frame?
The title, Is This Tomorrow, was the actual name of a lurid 1950s-era pamphlet about the threat of Communism, but the title works on other levels in the novel. Why else do you think Leavitt gave the novel that title?
So much of Is This Tomorrow is about what it means to be a part of a community and how difficult it is to be an outsider. Who besides Ava and Lewis are outsiders? How does an outsider affect both Ava and Lewis at work and in their relationships?
Cooking and the meaning of cooking figure in the novel, from the "meals men like" that Ava struggles with to her discovery that she has a talent for making pies. How does Leavitt show the changing nature of relationships, creativity, and male/female jobs in the novel, especially in the context of the 1950s, when women often didn't become professionals by married the people they wanted to be?
Leavitt's novel probes the directions our lives can take. Lewis and Jimmy have an actual map to guide them in future trips. Lewis has no sense of direction, and at one point Ava tells him to watch for and read the signs and he won't get lost. What do you think are some of the important signs in Lewis's life, and how does Lewis follow or ignore them?
What are the different ways in which Lewis and Rose cope with Jimmy's disappearance, and how is each way integral to their personality? What do you think has the most difficulty coping and why?
What makes Ava so suspect in the neighborhood, and would those things be suspect in any other era?
Although the novel is in the 1950s, what parallels do you see to contemporary life?
Is This Tomorrow is very much about fathers and sons and mothers and sons. How does Lewis's relationship with his father and with Ava change throughout the novel?
The novel explores the way we communicate. Rose feels she had an intuitive communication with Jimmy. She tells everyone about her brother, but she can't really listen to any disagreement about him. She also writes out her thoughts to Lewis in a journal. Lewis can really open up only to his patients. And even Ava hides things about her father from Lewis. How would the story have turned out differently if the characters could have communicated with one another without fear?
Why is being a nurse the perfect job for Lewis? And why does he begin to move away from it?
Why and how do all the characters feel guilt in one way or another for something they could have or should have done?
At one point in the story, Lewis wanted to tell Ava, "Don't be this person anymore" (page 183). What does he mean, and how do you think that question also refers to him?
Who does Leavitt lead you to suspect is responsible for what happens to Jimmy? How many different people did you suspect and why?
Ava asks at one point, about one of her boyfriends, "How had she missed the truth?" (page 311), which could apply to everyone in terms of what really happened to Jimmy. Why do you think people missed the truth?
Why do you think Leavitt jumped forward in time to show Lewis and Rose as adults? How would the novel have been different if the story had resolved while they were still children?
Why do you think Lewis chooses not to tell Ava what he knows about his father? What does this act show about Lewis?
How is the suburban dream blighted in the novel? What hits do you see of the 1960s era to come?
Ava's being Jewish marks her as an outsider, and yet she isn't a particularly observant Jew. How do you think the story would have changed if she were?
Leavitt has said that she always wanted the ending of her novels to ne never-ending, to be unexpected, and to make you continue to wonder about the characters' lives. Did the novel end the way you expected? What do you think happened after the last page, and why?