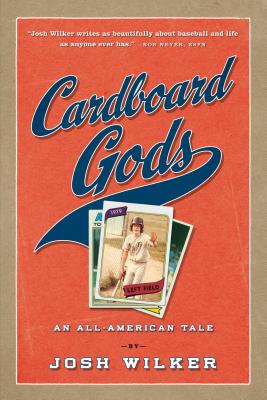 Cardboard Gods (Paperback)
Algonquin Books, 9781616200695, 243pp.
Publication Date: March 15, 2011
Description
The 1970s was a decade marked by Vietnam, Watergate, counterculture, sexual liberation, and stadium rock. For author Josh Wilker, it was a time spent navigating a challenging childhood in which only his prized baseball card collection could give him unfailing faith that a winning season would one day present itself. Wilker shares his heartbreakingly comic childhood, set adrift by hippie parents harboring utopian dreams, anchored by brotherly love, and buoyed by an obsession with our national pastime. In pitch-perfect prose, Wilker tells his unconventional story through the cards he collected, whose full-color images--of Mark "The Bird" Fidrych, Tom Seaver, Wade Boggs, and many lesser-known players--open each chapter and become the means for expressing all the fears, hopes, bewilderment, passions, and dreams of childhood. Cardboard Gods announces the arrival of a talented new voice in the stadium of big-league memoirs.
Advertisement