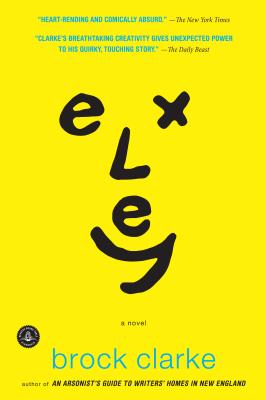 Exley (Paperback)
Algonquin Books, 9781616200848, 320pp.
Publication Date: September 1, 2011
Other Editions of This Title:
Digital Audiobook (3/24/2011)
Hardcover (10/5/2010)
* Individual store prices may vary.
November 2010 Indie Next List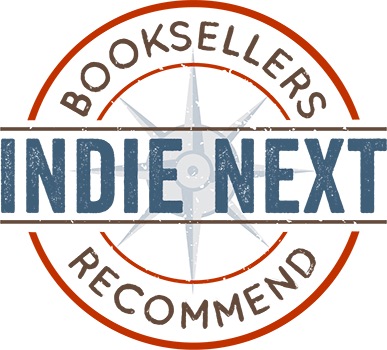 "If you like a book featuring an unreliable narrator, you have found it. Miller is nine years old and struggling with the disappearance of his father, who may or may not have joined the army and gone to Iraq. Miller's 'mental health professional' strains the definition of the title 'professional.' Miller's mother is bitter and quite sure that joining the military is the last thing her husband would have done. And then there's Frederick Exley, who inhabits the novel through the relationship each of these characters has with his book, A Fan's Notes. Even if, like me, you have never read A Fan's Notes, you will feel rewarded by this smart and moving novel."
— Stan Hynds, Northshire Bookstore, Manchester Center, VT
View the List
Description
"The literary equivalent of a half-court shot . . . Extraordinary."—NPR

For young Miller Le Ray, life has become a search. A search for his dad, who may or may not have joined the army and gone to Iraq. A search for a notorious (and, unfortunately, deceased) writer, Frederick Exley, author of the "fictional memoir" A Fan's Notes, who may hold the key to bringing Miller's father back. But most of all, his is a search for truth. As Miller says, "Sometimes you have to tell the truth about some of the stuff you've done so that people will believe you when you tell them the truth about other stuff you haven't done."

In Exley as in his previous bestselling novel, An Arsonist's Guide to Writers' Homes in New England, Brock Clarke takes his reader into a world that is both familiar and disorienting, thought-provoking and thoroughly entertaining. Told by Miller and Dr. Pahnee, both unreliable narrators, it becomes an exploration of the difference between what we believe to be real and what is in fact real.
About the Author
Brock Clarke is an award-winning author of seven previous works of fiction, including the bestselling An Arsonist's Guide to Writers' Homes in New England. He lives in Maine, and teaches at Bowdoin College.
Praise For Exley…
"It's the flashes of insight into what it's like to fiercely love a-far-from-perfect father and his sad-sack hero despite their flaws that will move you." --San Francisco Chronicle

— San Francisco Chronicle
"Clarke has a distinctively winning style. He imagines characters so careful in their reasoning that they are deeply, maddeningly unreasonable but also tenderly hapless at the same time. Mr. Clarke is able to make their isolation both heart-rending and comically absurd." --New York Times

— The New York Times
"Remarkable . . . In the hands of a less talented writer, the novel's layers, twists and identity puzzles could strain the belief of even the most credulous reader; but Clarke's narrative assurance and unfailingly realistic characters allow him to pull off the literary equivalent of a half-court shot. This would have been a hard novel to write even adequately, but Clarke's performance here is extraordinary; it's far and away the best work of his career." --Michael Schaub, NPR.org

— NPR.org
"Clarke expertly evokes other authors who deal with children's quests in the face of tragedy and mental illness, from J.D. Salinger to Jonathan Safran Foer. In the end, however, the novel comes off as its own original foray into the land of floating realities, and explains why, though so many of us claim to want the truth, in the end we are almost always content to believe in a well-reasoned lie." --Time Out New York, 5-star review

— Time Out New York
"Frederick Exley's classic 1968 account of his epic alcoholism, A Fan's Notes, bears the oxymoronic subtitle "A Fictional Memoir." It is the space between those words, between real and fabricated memory, that Clarke examines . . . With humor as black as Exley's liver, Clarke picks apart the fictions we tell one another--and those we tell ourselves." --Entertainment Weekly

— Entertainment Weekly
"In Exley, Brock Clarke's follow-up to the excellent An Arsonist's Guide to Writers' Homes in New England, hidden identities and secret affairs bubble up when a young boy investigates why his father left the family. We laughed. We cried. We wanted to strangle the meddling therapist." --Daily Candy

— Daily Candy
"Oddly brilliant . . . The luminously engaging plot reveals the deceptions we cling to in order to survive . . . Clarke's breathtaking creativity gives unexpected power to his quirky, touching story." --Daily Beast

— Daily Beast
"Another literary high-wire performance by a novelist who is establishing himself as a unique voice in contemporary fiction . . . A seriously playful novel about the interweave of literature and life." --Kirkus Reviews, starred review

— Kirkus Reviews
"Clarke has a distinctively winning style. He imagines characters so careful in their reasoning that they are deeply, maddeningly unreasonable but also tenderly hapless at the same time . . . both heart-rending and comically absurd." —The New York Times
"Remarkable . . . Clarke's narrative assurance and unfailingly realistic characters allow him to pull off the literary equivalent of a half-court shot . . . [His] performance here is extraordinary; it's far and away the best work of his career." —Michael Schaub, NPR.org
"With humor as black as Exley's liver, Clarke picks apart the fictions we tell one another—and those we tell ourselves." —Entertainment Weekly
"Clarke pulls off a nice trick here, playing postmodern games while delivering a cleverly plotted story complete with a surprise twist." —The Washington Post Book World