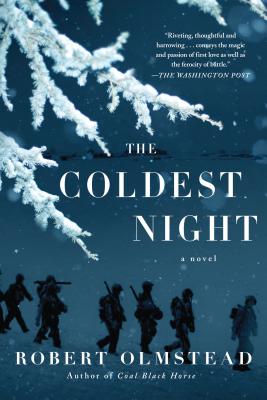 The Coldest Night
Paperback

* Individual store prices may vary.
Other Editions of This Title:
Digital Audiobook (4/2/2012)
April 2012 Indie Next List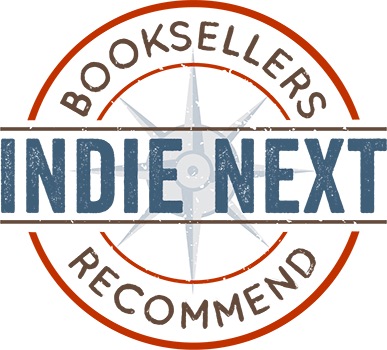 "In The Coldest Night, Olmstead tells the story of Henry Childs and his first love, his run from its failure into the brutality of the Korean War, and his scarred return home. Reading Olmstead is like eating a meal put together with a minimum number of ingredients that have lovingly been transformed into something amazing and truly satisfying. Olmstead is an author every lover of words should read, and this new novel is a great place to start."
— Lisa Sharp, Nightbird Books, Fayetteville, AR
View the List
Description
Henry Childs is just seventeen when he falls into a love affair so intense it nearly destroys him. To escape the wrath of the young girl's father, Henry joins the Marines, arriving in Korea on the eve of the brutal battle of the Chosin Reservoir—the defining moment of the Korean War. There he confronts an enemy force far beyond the scope of his imagining, but the challenges he meets upon his return home, scarred and haunted, are greater by far. 
From the steamy streets of New Orleans to the bone-chilling Korean landscape, award-winning author Robert Olmstead takes us into one of the most physically challenging battles in history and, with just as much intensity, into an electrifying, all-consuming love affair. 
Praise For The Coldest Night…
Editors' Pick for Amazon's Best of 2012 list
Publishers Weekly Best Books of the Year
Kirkus Reviews Top 25 Fiction Books of 2012
"The no-rush gait, the unadorned yet unambiguous description, the resonant alliteration . . . This is the kind of sentence that warms The Coldest Night and makes you wonder if Olmstead was meant to be a poet. But Olmstead is a novelist, and a very good one . . . It's his depiction of war's less monstrous aspects—the continuous repositioning of troops and reshuffling of strongholds, the ceaseless anticipation of surprise attacks, the unmitigated exhaustion—that steadily unsettles . . . These lines lend a humanity to war that descriptions of guts and gore alone cannot."—The New York Times Book Review

"There are very few living American writers it would be fair to pair up with Nobel Prize winner Toni Morrison in a review. Robert Olmstead, however, brings enough poetic oomph to his battlefield renderings to manage just fine . . . Put Olmstead on a battlefield and stand back. The writing is powerful and the imagery stark. Readers will find that the forgotten war roars back to life again in the pages of Olmstead's excellent novel."—The Christian Science Monitor

"The Coldest Night is riveting, thoughtful and—in the large section set in Korea—harrowing . . . Olmstead is an immensely gifted stylist, his prose capable of conveying the magic and passion of first love as well as the ferocity of battle. He also has a knack for imagery as memorable as it is unexpected . . . Few write as powerfully or as realistically as Olmstead about the way war makes a boy grow up far too fast."—The Washington Post

"Working-class boy meets rich girl, and forbidden passion flares, in this thought-provoking, unabashedly romantic novel set in the 1950s."—O, The Oprah Magazine
"Robert Olmstead's The Coldest Night is an unusual treat in this era of formulaic airport paperbacks, lightly edited Internet releases and over-hyped pop fiction. It's not just a standout in terms of plot, character development and effective use of language; the reader immediately marvels that this is literature, in addition to being a great book."—The Virginian-Pilot

"Robert Olmstead writes shellshocked prose with cadences that sound like early Hemingway . . . [The Coldest Night] has the courage of its convictions, and its descriptions of war and its aftermath are frighteningly credible."—The Columbus Dispatch

"Crafted to captivate . . . Robert Olmstead's eighth novel, The Coldest Night, mesmerizes . . . Its diction thrills with the splendor of a clear refrain sung by a chorale of swaying seraphim."—The Courier-Journal  

"Breathtaking . . . Henry Childs' unforgettable first love and trial-by-combat in one of the Korean War's most harrowing battles are captured in revelatory language—and implanted in a tale of riveting suspense."—Barnes & Noble Review

"Robert Olmstead, author of the national bestseller Coal Black Horse, delivers another work of prose with language so painstaking and exact it reads more like poetry. The Coldest Night is a treasure . . . His descriptions of nature are lush and bountiful, lending a measure of beauty to even the most forbidding of landscapes . . . Olmstead weds the nature of armed aggression to the nature of man without apology, even with compassion, seeking only understanding, which, during our second decade of continuous war, is no insignificant goal."—BookPage

"A war story, a love story, a coming-of-age story—it's a simple theme spun into a novel heartbreaking in its stark and stunning prose . . . This is the kind of war novel I love . . . Novels about the Korean War are few and far between, and this is a strong offering in that category. Recommended."—Historical Novels Review
"Olmstead writes with ferocious economy . . . The book's continuities are a deep pleasure: a near-mystical regard for horses, for mothers, for weapons—all wrapped in a kind of elegiac masculinity. Olmstead has some of the Cormac McCarthy penchant for mixing tenderness into his terror."—The Cleveland Plain Dealer
"An unflinchingly realistic, yet artistic, condemnation of war. Disparate backgrounds and desperate times are a seductive combination. Olmstead makes good use of them, and what ultimately distinguishes his exceptional work from more pedestrian literature is his elegant prose. 'Prosody'—the study of the art of versification—is a word that Henry may not have recognized, but readers of The Coldest Night will not have to consult a dictionary for its definition; Olmstead's writing demonstrates its meaning perfectly."—BookBrowse
"[An] elegiac, gritty coming-of-age novel . . . Despite the narrative's darkening vision ("The Lord is a man of war," says Henry), enough redemption rescues Olmstead's powerful, desolate, and well-crafted novel from becoming oppressively bleak."—Publishers Weekly, starred review
"Olmstead (Coal Black Horse) has a spare, direct style that is most effective in the brilliant, engrossing combat descriptions and ironic marine banter."—Library Journal
"It's extremes that rivet us in Olmstead's searing seventh novel: the heaven of first love; the hell of the battlefield . . . Olmstead's extraordinary language gives us new eyes. An exceptionally fine study of love, war and the double-edged role of memory, which can both sustain and destroy. Prize-winning material."—Kirkus Reviews, starred review
"Olmstead employs different authorial voices to shape the story. At times the tone is mythic, at times surreal . . . The Coldest Night is powerful, and often beautiful, storytelling."—Booklist
Algonquin Books, 9781616202774, 320pp.
Publication Date: April 16, 2013
About the Author
Robert Olmstead is the author of eight previous books. Coal Black Horse was the winner of the Heartland Prize for Fiction. The Coldest Night was a finalist for the Dayton Literary Peace Prize. Far Bright Star was the winner of the Western Writers of America Spur Award. Olmstead is the recipient of a Guggenheim Fellowship and an NEA grant and is a professor at Ohio Wesleyan University.