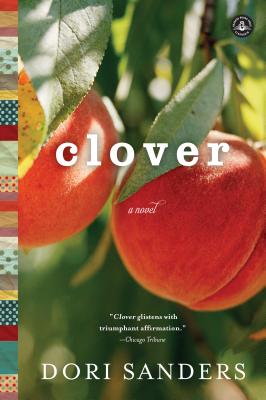 Clover (Paperback)
Algonquin Books, 9781616203405, 208pp.
Publication Date: September 24, 2013
* Individual store prices may vary.
Description
Clover Hill is ten years old when her father, the principal of the local elementary school, marries a white woman, Sara Kate. Just hours later, an automobile accident compels Clover to forge a relationship with the new stepmother she hardly knows in this beautiful, enduring novel about a family lost and found. First published by Algonquin in 1990 and winner of the Lillian Smith Award for Southern literature that enhances racial awareness, Clover is a national bestseller and has been recommended reading for classrooms across the country. Now on our thirtieth anniversary we have the pleasure of republishing this Algonquin classic in trade paperback, with an original essay by the author. In the spirit of Cold Sassy Tree and The Secret Life of Bees, Clover is a witty, insightful classic for readers of all ages.
About the Author
Dori Sanders was born in York County, South Carolina. Her father's farm, where her family still raises Georgia Belle and Alberta peaches, is one of the oldest black-owned farms in York County. In the growing season she farms the family land, cultivating peaches, watermelons, and vegetables, and helps staff Sanders' Peach Shed, her family's farmstand. Clover, her first novel, was followed by the novel Her Own Place and a cookbook, Dori Sanders' Country Cooking. 
Praise For Clover…
"Striking . . . Clover, a 10-year-old black girl from a small town in South Carolina, chronicles her bewildering but gradually deepening relationship with her white stepmother following her father's tragic death only hours after the marriage . . . The author has staked out an impressive new territory here, replete with peach farmers, textile workers, drunks and crazy people, with the newly middle class as well as the terminally poor . . . Clover is very much the genuine item." —The New York Times Book Review
"Sanders sews these family scenes together like a fine quilt maker, delicately fashioning scenes that include distant relatives and old friends with all their peculiarities and local customs." —The Washington Post Book World
"A moving portrait of the extended black family in a rural setting. In lean but rich prose, [Sanders's] characters come to life against a backdrop of peach orchards, roadside produce stands and languid summer afternoons." —The Atlanta Journal-Constitution
"Warmly engrossing . . . Sanders writes with wit and authority in this unusual gem of a love story." —Chicago Tribune
"A gentle, wise, emotionally satisfying winner. The character's are brought to life seemingly effortlessly." —The Cleveland Plain Dealer
"Charming . . . Rich in language and character observation . . . Sanders' achievement lies in the freshness of Clover's voice and the old-timey eccentricity of her vision." —The Philadelphia Inquirer
"Reads like a gentle little dream . . . Imaginative metaphors and a refreshing new voice join forces to deliver images that stand with the best visionaries, with equal doses of humor and playful jabs at racial barriers." —Richmond Times
"The writing is artful and quick." —The Dallas Morning News
"It won't take long for Sanders' perceptive, gently humorous story to grow on readers. Her writing is ripe with metaphor, and she is clearly at home with her characters, their speech and custom." —The Orlando Sentinel
"The premise is an intriguing one, and the child's voice is lively and engaging." —Vogue