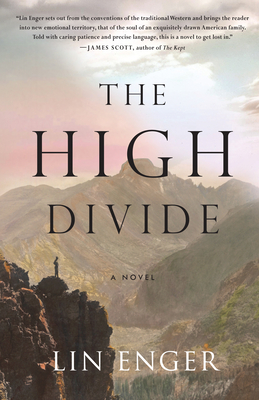 The High Divide (Hardcover)
A Novel
Algonquin Books, 9781616203757, 352pp.
Publication Date: September 23, 2014
Other Editions of This Title:
Digital Audiobook (9/22/2014)
CD-Audio (9/23/2014)
Paperback (5/12/2015)
Hardcover, Large Print (1/7/2015)
* Individual store prices may vary.
October 2014 Indie Next List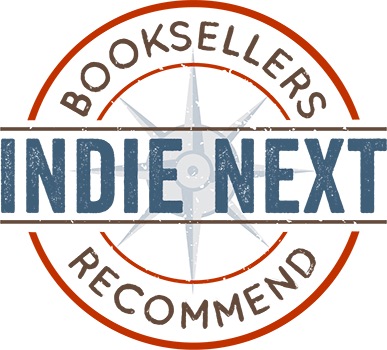 "Early one morning in 1886, Ulysses Pope leaves his family to embark on a journey that he hopes will save his immortal life. The wife and two sons he leaves behind are devastated by his unannounced departure, and so begins a life-altering adventure for all concerned that addresses questions far beyond the usual trope in a classic Western novel. The High Divide is a book about a man living his life with integrity and how he puts his family and his life on the line to make amends on a grand scale. Enger writes with enormous literary skill in this remarkable work."
— Pam Cady, University Book Store, Seattle, WA
View the List
Description
"A deeply moving, gripping novel about one man's quest for redemption and his family's determination to learn the truth . . .  Layered with meaning, this remarkable novel deserves to be read more than once. The High Divide proves Enger's chops as a masterful storyteller." —Ann Weisgarber, author of The Promise 

In 1886, Gretta Pope wakes one morning to discover that her husband is gone. Ulysses Pope has left his family behind on the far edge of Minnesota's western prairie with only the briefest of notes and no explanation for why he left or where he's headed. It doesn't take long for Gretta's young sons, Eli and Danny, to set off after him, following the scant clues they can find, jumping trains to get where they need to go, and ending up in the rugged badlands of Montana.

Gretta has no choice but to search for her sons and her husband, leading her to the doorstep of a woman who seems intent on making Ulysses her own. Meanwhile, the boys find that the closer they come to Ulysses' trail, the greater the perils that confront them, until each is faced with a choice about whom he will defend, and who he will become.

Enger's breathtaking portrait of the vast plains landscape is matched by the rich expanse of his characters' emotional terrain, as pivotal historical events--the bloody turmoil of expansionism, the near total demise of the bison herds, and the subjugation of the Plains Indians--blend seamlessly with the intimate story of a family's sacrifice and devotion.

"Lin Enger sets out from the conventions of the traditional Western and brings the reader into new emotional territory, that of the soul of an exquisitely drawn American family. Told with caring patience and precise language, The High Divide is a novel to get lost in." —James Scott, author of The Kept

"The High Divide, a novel about a family in peril, is haunting and tense but leavened by considerable warmth and humanity. Lin Enger writes with durable grace about a man's quest for redemption and the human capacity for forgiveness." —Benjamin Percy, author of Red Moon
 
About the Author
LIN ENGER is an Iowa Workshop graduate, the author of the novel Undiscovered Country, and the recipient of a James Michener Award and a Minnesota State Arts Board Fellowship. His short stories have appeared in Glimmer Train, Ascent, Great River Review, Wolf Head Quarterly, and other journals. He teaches at Minnesota State University Moorhead. His website is www.lin-enger.com.
Praise For The High Divide: A Novel…
"[A] compelling story of a house divided, of a man's haunting pursuit of forgiveness, and a family's search for the husband they thought they knew--but never really did . . . The High Divide is a vivid reminder of why we read, and why we want to." —True West Magazine

"A captivating story . . . The adventure unfolds in prose at turns rollicking and sanguine; Enger is a master of pacing, and once you start turning the pages, there's no setting the book down." —Denver Post

"Patiently told and moving . . . [Enger's] writing style is precise, restrained, and enlivened by his protagonists . . . Although some would call The High Divide a historical novel, it's really a fine literary work that steps back in time a bit.  It offers an engaging and affecting story with very real characters." —Minneapolis Star Tribune

"Masterfully told . . . Enger's writing is stark and coldly beautiful, befitting his subject matter and allowing the story itself to take pride of place. Enger has captured something uniquely American here, in the loneliness and simultaneous grandeur of the scenery, the restlessness in the hearts of his characters, and the need for redemption that is the key to Ulysses's mysterious quest." —The Daily Beast

"Blends adventure, two boys coming of age, and an exploration of trust in marriage. Set in 1886, the story captures the splendor of the 19th-century West." —St. Paul Pioneer Press

"Based on two historical events, the Hornaday expedition of 1886 and the Washita incident, The High Divide is quietly captivating, growing more exciting as the pages turn." —Washington Missourian

"[A] masterfully told Western reinvention of Homer's Odyssey . . . Set against a backdrop of beauty and danger, this is the moving story of a man coming to terms with his past. In its narrative simplicity and emotional directness, it is reminiscent of John Ford's classic The Searchers." —Publishers Weekly, starred review

"Moving through the High Divide--'the rough country between the Yellowstone and Missouri rivers'--even as its characters move through important divides, or turning points, of their own, Enger's novel is told in beautifully exact, liquid language that wastes no time, just as one cannot afford to waste time when making a journey such as the Pope family's. Highly recommended." —Library Journal, starred review
Which one of the four members of the Pope family do you see as the novel's main character? Why?how long does the effects of levitra last
Why do you think Eli goes off in search of his father instead of staying home to help his mother as she asks him to do?how long does the effects of levitra last
How does the relationship between Danny and Eli change as the two of them travel west to find their father?how long does the effects of levitra last
Which, if any, of the novel's characters seem to have seen through Ulysses's veneer to the man he really is?how long does the effects of levitra last
What does Gretta learn about herself in the course of her trials and travels? At what points in the story does she seem most able to tap her own strengths and affect her and her family's future?how long does the effects of levitra last
How would you characterize Mrs. Powers? Is she merely opportunistic? Would you consider her admirable in any sense?how long does the effects of levitra last
After listening to the startling information that Ulysses has come to tell him, why does Magpie allow Ulysses to simply walk away?how long does the effects of levitra last
Why does Eli sneak away from his father and return to Magpie, Bull Bear, and Leathertop's camp? In doing so, what does he accomplish?how long does the effects of levitra last
How do you account for William Hornaday's simultaneous concern for the plight of the buffalo and lack of concern for the plight of the Native tribes?how long does the effects of levitra last
In what ways does Danny manage to change the course of his family's history? How might you explain his apparently renewed health at the story's end?how long does the effects of levitra last
To what degree does Ulysses finally experience the catharsis he is seeking with his journey to the West and into his past?how long does the effects of levitra last
What does the final chapter suggest about the future of the Pope family? What about the future of the Native tribes? And the future of the bison?how long does the effects of levitra last
or
Not Currently Available for Direct Purchase