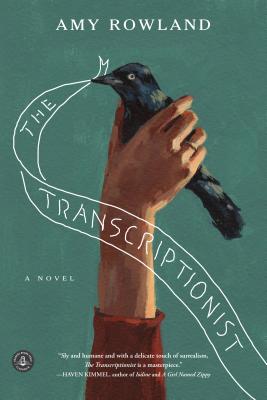 The Transcriptionist (Paperback)
A Novel
Algonquin Books, 9781616204501, 272pp.
Publication Date: January 20, 2015
Other Editions of This Title:
Digital Audiobook (5/12/2014)
CD-Audio (5/13/2014)
Hardcover (5/13/2014)
Pre-Recorded Audio Player (6/20/2014)
* Individual store prices may vary.
June 2014 Indie Next List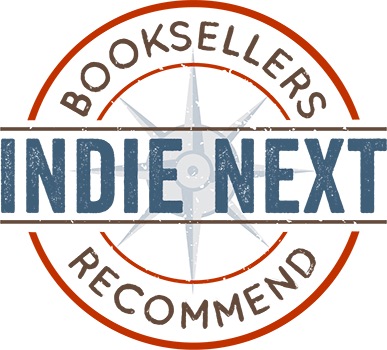 "Lena works as a transcriptionist for The Record, a major newspaper based in New York City. Her job is to transcribe reporters' stories and interviews in preparation for publication. Her life is a quiet one, full of other people's voices. The reader is drawn into Lena's isolated life where she's haunted by the brutal stories she records every day, as well as memories of her childhood. This is a thoughtful, ultimately hopeful novel about the degree of tenderness we bring to the millions of fine details about other people's lives we encounter every day"
— Julie Wernersbach, Book People, Austin, TX
View the List
Description
"Haunting and provocative . . . Rowland's writing is compelling and masterful." —Delia Ephron, author of The Lion Is In

Once, there were many transcriptionists at the Record, a behemoth New York City newspaper, but new technology has put most of them out of work. So now Lena, the last transcriptionist, sits alone in a room--a human conduit, silently turning reporters' recorded stories into print--until the day she encounters a story so shocking that it shatters the reverie that has become her life.

This exquisite novel, written by an author who spent more than a decade as a transcriptionist at the New York Times, asks probing questions about journalism and ethics, about the decline of the newspaper and the failure of language. It is also the story of a woman's effort to establish her place in an increasingly alien and alienating world.

"The Transcriptionist is suffused with prescient insight into journalism, ethics, and alienation . . . A thought provoking, original work." —New York Journal of Books

"Rowland seems that rare thing, the naturally gifted novelist . . . [She] deftly maps a very specific kind of urban loneliness, the inner ache of the intelligent, damaged soul who prefers the company of ideas and words to that of people . . . That urge--to make words holy--is at the heart of this novel's strange, sad beauty." —The Washington Post

"The Transcriptionist holds many pleasures . . . [and] can be read through many lenses . . . Rowland plays with the notions of truth and reliability . . . Sharp and affecting." —The New York Times Book Review

"A strange, mesmerizing novel . . . about the decline of newspapers and the subsequent loss of humanity—and yes, these are related." —Booklist, starred review

"Ambitious and fascinating . . . Disturbing and powerful." —Library Journal

"Entering the city Rowland creates, with its tightly strung dialogue and soulful, lonely citizens, is a memorable experience." —The Boston Globe

"Unforgettable. Written with such delight, compassion, and humanity it's newsworthy."—Alex Gilvarry, author of From the Memoirs of a Non-Enemy Combatant
About the Author
Amy Rowland has spent more than a decade at the New York Times, where she worked, notably, as a transcriptionist before moving to the Book Review. Her articles have appeared in numerous publications, including the New York Times, the Smart Set, and the Utne Reader. She lives in New York City.
Praise For The Transcriptionist: A Novel…
"A haunting and provocative novel about the mysteries of life and a death, the written word, things seen and unseen, heard and forgotten. Amy Rowland's writing is compelling and masterful." —Delia Ephron, author of The Lion Is In

"This haunting, beautiful book set me thinking and dreaming about language and personality. It proves that language can make us whole. The entire book tends towards liberation, and the end is so suggestive and life-affirming, though not a typical happy ending. It's something better, something the reader can carry back into life." —Rebecca Lee, author of Bobcat and Other Stories

"If one had to name an antecedent for the strange, golden sheen that covers Amy Rowland's debut novel, possibly early John Cheever, with its dreamy imaginings of commuter intrigues, or beautifully cadenced, resonant verbal exchanges, would be closest. Entering the city Rowland creates, with its tightly strung dialogue and soulful, lonely citizens, is a memorable experience." —The Boston Globe

"A lively tale, light and enjoyable, about a sensitive, reflective and articulate soul in a fast-paced, often soulless world." —Minneapolis Star Tribune

"Rowland, a former transcriptionist for the New York Times, has written a strange, mesmerizing novel about language, isolation, ethics, technology, and the lack of trust between institutions and the people they purportedly serve . . . A fine debut novel about the decline of newspapers and the subsequent loss of humanity--and yes, these are related." —Booklist, starred review

"Sly and humane and with a delicate touch of surrealism, The Transcriptionist is a masterpiece." —Haven Kimmel, author of Iodine and A Girl Named Zippy

"What a laser-sharp eye Amy Rowland has! From her perch in the most out-of-the-way nook in the world's most powerful paper, her heroine seems to be able to take in the whole world. This first novel is wise, beautifully written, with just the right amount of wickedness." —James Magnuson, author of Famous Writers I Have Known

"Unforgettable. Written with such delight, compassion, and humanity it's newsworthy. Amy Rowland is the debut of the year." —Alex Gilvarry, author of From the Memoirs of a Non-Enemy Combatant 

"The Transcriptionist is suffused with prescient insight into journalism, ethics, and alienation . . . A thought provoking, original work." —New York Journal of Books