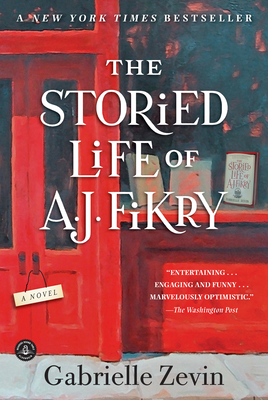 The Storied Life of A. J. Fikry (Paperback)
Algonquin Books, 9781616204518, 288pp.
Publication Date: December 2, 2014
* Individual store prices may vary.
April 2014 Indie Next List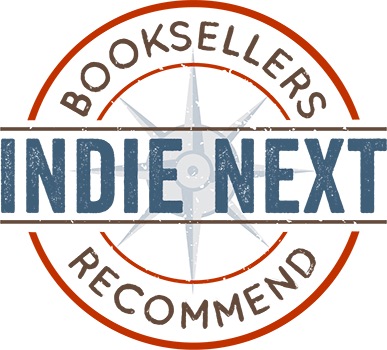 "Fikry is a bookseller with a small shop in a sleepy island resort town off the coast of Massachusetts. He's a bit cantankerous, but with good reason: his wife, the 'people person' of the relationship, has recently died and his prized possession, a rare copy of Tamerlane, has gone missing. Despite those losses, there's one strange addition, a baby girl left on his doorstep with an explicit request for Fikry to take her in. Zevin's novel offers the reality of both death and rebirth, held together by the spirit of the bookstore. It's a romantic comedy, a spiritual journey, and if you include the chapter openings, a collection of short story criticisms as well. In short, it's a celebration of books and the people who read them, write them, and sell them."
— Daniel Goldin, Boswell Book Company, Milwaukee, WI
View the List
Description
Don't miss Gabrielle Zevin's new novel, Young Jane Young, coming in August 2017.

"Funny, tender, and moving, The Storied Life of A. J. Fikry reminds us all exactly why we read and why we love."*

A. J. Fikry's life is not at all what he expected it to be. He lives alone, his bookstore is experiencing the worst sales in its history, and now his prized possession, a rare collection of Poe poems, has been stolen. But when a mysterious package appears at the bookstore, its unexpected arrival gives Fikry the chance to make his life over--and see everything anew.

"This novel has humor, romance, a touch of suspense, but most of all love--love of books and bookish people and, really, all of humanity in its imperfect glory." --Eowyn Ivey, author of The Snow Child

"Marvelously optimistic about the future of books and bookstores and the people who love both." --The Washington Post

"You won't want it to end." --Family Circle

"A natural for book groups." --Richmond Times-Dispatch

"A reader's paradise of the first order." --The Buffalo News

"A fun, page-turning delight." --Minneapolis Star Tribune

"Captures the joy of connecting people and books . . . Irresistible." --Booklist

"A wonderful, moving, endearing story of redemption and transformation that will sing in your heart for a very, very long time." --Garth Stein, author of The Art of Racing in the Rain

"Readers who delighted in The Guernsey Literary and Potato Peel Pie Society, The Unlikely Pilgrimage of Harold Fry, and Letters from Skye will be equally captivated by this novel." --*Library Journal, starred review.
Praise For The Storied Life of A. J. Fikry…
"Entertaining . . . Engaging and funny . . . Marvelously optimistic." —The Washington Post

"This novel has humor, romance, a touch of suspense, but most of all love--love of books and bookish people and, really, all of humanity in its imperfect glory." —Eowyn Ivey, author of The Snow Child

"[A] sweet yet soulful tale of love, loss, the power of friendship--and books. Like sunshine on a breezy spring day, you won't want it to end." —Family Circle

"The Storied Life of A. J. Fikry reminds us what saves us all from a life of loneliness and isolation: our sense of empathy; our ability to love and be loved; our willingness to care and be cared for. Gabrielle Zevin has written a wonderful, moving, endearing story of redemption and transformation that will sing in your heart for a very, very long time." —Garth Stein, author of The Art of Racing in the Rain

"A beautiful story about getting a second chance at love." —The A. V. Club

"The Storied Life of A. J. Fikry is a breezy, big-hearted treat, especially if you've ever wondered about the inner workings of America's national treasures--neighborhood bookstores." —Jami Attenberg, author of The Middlesteins

"In this sweet, uplifting homage to bookstores, Zevin perfectly captures the joy of connecting people and books . . . Filled with interesting characters, a deep knowledge of bookselling, wonderful critiques of classic titles, and very funny depictions of book clubs and author events, this will prove irresistible to book lovers everywhere." —Booklist
Consider the setting. Why do you think Gabrielle Zevin chooses to set the book on an island? How does the island setting reflect A.J.'s character?generic viagra price canada
Each chapter begins with a description of a short story. Discuss some of the ways the stories relate to the chapters with which they are paired. Is A.J. creating a canon for Maya? How does the book itself function as a kind of canon? If these are A.J.'s favorites, what do they say about A.J. as a reader and as a man?generic viagra price canada
Lambiase moves from an occasional or nonreader, to a reader, to a bookseller. How do you think becoming a reader changes him? Consider the scene where he decides not to confront Ismay about the backpack. Do you think Lambiase's reaction is different than it would have been if he hadn't taken up reading?generic viagra price canada
At one point, Maya speculates that perhaps "your whole life is determined by what store you get left in." Is it the people or the place that makes the difference?generic viagra price canada
When did you become aware that Leon Friedman might be an imposter? What did you make of Leonora Ferris's reasons for hiring him?generic viagra price canada
Compare Maya's "fiction" about the last day of her mother's life to Ismay's version. Which do you consider to be more accurate and why?generic viagra price canada
How do you think the arrival of the e-reader is related to the denouement of the story? Is A.J. a man who cannot exist in a world with e-books? What do you think of e-books? Do you prefer reading in e- or on paper?generic viagra price canada
At one point, A.J. asks Maya, "Is a twist less satisfying if you know it's coming? Is a twist that you can't predict symptomatic of bad construction?" What do you think of this statement in view of the plot of The Storied Life of A. J. Fikry? Did you guess who Maya's father was? If so, what were the clues?generic viagra price canada
The author chooses to end the novel with a new sales rep coming to an Island Books that is no longer owned by A.J. What do you make of this ending?generic viagra price canada
What do you think the future holds for physical books and bookstores?generic viagra price canada