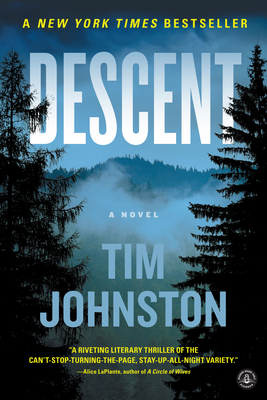 Descent
A Novel
Paperback

* Individual store prices may vary.
Other Editions of This Title:
Digital Audiobook (1/5/2015)
Compact Disc (1/6/2015)
MP3 CD (1/6/2015)
Hardcover (1/6/2015)
January 2015 Indie Next List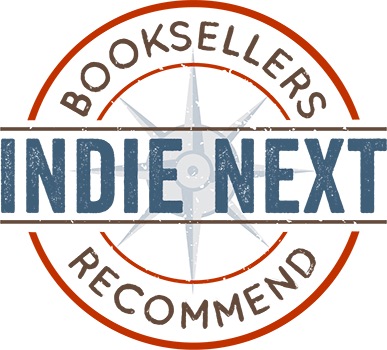 "Descent is a gripping, utterly engrossing account of a girl's disappearance in the Rocky Mountains. The aftermath of this tragedy is told in alternating voices: the injured brother at the scene of the accident when she left with a stranger to get help; the mother who has been hospitalized and stunned into breathtaking grief; the father who has been unable to leave the small town where the family was vacationing when his daughter disappeared -- and most stunning of all, through the words of the victim herself. A real page-turner with a brilliantly conceived climax!"
— Kelly Estep, Carmichael's Bookstore, Louisville, KY
View the List
Description
"Read this astonishing novel . . . The magic of his prose equals the horror of Johnston's story." —The Washington Post

The Rocky Mountains have cast their spell over the Courtlands, who are taking a family vacation before their daughter leaves for college. But when Caitlin and her younger brother, Sean, go out for an early morning run and only Sean returns, the mountains become as terrifying as they are majestic.

Written with a precision that captures every emotion, every moment of fear, as each member of the family searches for answers, Descent races like an avalanche toward its heart-pounding conclusion. 

"A compelling thriller that is both creepy and literary . . . Descent is not just a mystery. It is an emotional story of evil, fear, acceptance and irony."—The Denver Post

"What makes the novel unforgettable is its sense of character, its deliberate, unadorned prose and Johnston's unflinching exploration of human endurance, physical and psychological." —Miami Herald

"A super-charged, addictive read." —The Missourian               

"An original and psychologically deep thriller." —Outside magazine

"Outstanding . . . The days when you had to choose between a great story and a great piece of writing? Gone." —Esquire

"[A] dazzling debut . . . Exquisitely crafted."  —The Dallas Morning News 

"Incredibly powerful, richly atmospheric." —Minneapolis Star Tribune 

"[An] engulfing thriller-cum-western." —The New York Times Book Review 

"Brilliant . . . As gripping as any Everest expedition." —Peter Heller, author of The Dog Stars
Algonquin Books, 9781616204778, 400pp.
Publication Date: December 1, 2015
About the Author
Tim Johnston, a native of Iowa City, is the author of The Current and the New York Times bestseller Descent, as well as a young adult novel, Never So Green, and the story collection Irish Girl, winner of the Katherine Anne Porter Prize in Short Fiction.
How does the setting—the Rocky Mountains of Colorado—influence the mood of the novel? How does it affect each of the main characters, both directly and indirectly?
At the beginning of Descent, Grant and Angela Courtland are trying to repair a rift in their marriage. If their daughter had not disappeared, do you think they would have been able to work out their differences?
Following Sean's accident, when his bike is hit by the "jeep-thing," do you think Caitlin makes a logical decision in agreeing to ride with the driver? What would you have done?
How does the death of her twin sister, Faith, affect how Angela responds to her daughter's disappearance on that first day, and how does it affect her in the months that follow?
After Caitlin's disappearance, the other three members of her family begin to drift away from one another, each going in his or her own direction. It is Sean, however, who seems to tie them all together. What is the nature of his relationship with his parents at the beginning of the story? How does it change by the end?
One of the novel's themes is the wrong turns people make in their lives. Do you feel that wrong turns have led to necessary learning experiences for these characters? If so, how, and for which characters?
Despite her abductor's efforts to engage with her on an emotional level, Caitlin never succumbs. Given the phenomenon of Stockholm syndrome, in which the prisoner begins to identify and sympathize with his or her captor, do you feel that Caitlin's resistance is realistic? How much longer do you think she could have continued to hold out emotionally?
Redemption is another strong theme in Descent, especially for the character Billy. Do you feel that his transformation plays out in a believable way? Why or why not?
Towards the end of the novel, in response to a question, Billy says, "'Cause he's dumb and reckless." Through the actions of Billy, Caitlin, Sean, and Grant, the novel explores the fine line between recklessness and bravery. Do you think their actions are reckless, brave, or both?
Caitlin often imagines another girl speaking to her—an older, stronger girl. Why do you think she imagines this? Does this aspect of her character connect her to anyone else in the novel?
By the end of Descent, what does the future look like for the Courtlands, both individually and as a unit?