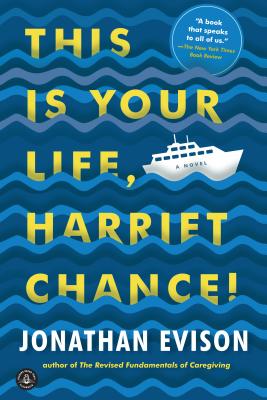 This Is Your Life, Harriet Chance! (Paperback)
Algonquin Books, 9781616206017, 320pp.
Publication Date: May 31, 2016
* Individual store prices may vary.
September 2015 Indie Next List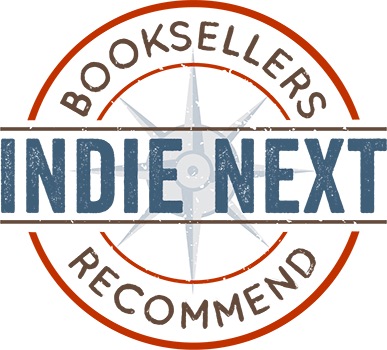 "With This Is Your Life, Harriet Chance!, Evison has crafted an instant classic. Recently widowed 78-year-old Harriet embarks on an Alaskan cruise that proves to be the vehicle for her own self-discovery. As one shocking truth after another is revealed about Harriet's life, readers come to love this woman who is anything but perfect, and whose life is anything but ordinary. With an inventive, addictive structure and prose that surges with life, humor, and compassion, This Is Your Life, Harriet Chance! is one to move to the very top of your reading list."
— Rob Dougherty, Clinton Book Shop, Clinton, NJ
View the List
Description
"Evison's writing crackles on the page."*

With Bernard, her husband of fifty-five years, now in the grave, seventy-eight-year-old Harriet Chance impulsively sets sail alone on an Alaskan cruise that her late husband had planned. But what Harriet hoped would be a voyage leading to a new lease on life becomes a wildly surprising and revelatory journey into her past.
Jonathan Evison has crafted a bighearted novel with an endearing heroine at the helm. Part dysfunctional love story, part poignant exploration of mother-daughter relationships, nothing is what it seems in this bittersweet tale, told with humor and humanity.

"An irresistible, inventive novel full of important ideas about how we live our lives as parents, children, partners, and human beings." --Jami Attenberg, author of The Middlesteins

"Infused with Evison's characteristic empathy and heart and humor . . . He's got a talent for character, emotion and pacing." --Los Angeles Times

"Open-hearted, effervescent." --The Washington Post

"Wildly entertaining." --The Seattle Times

"This Is Your Life, Harriet Chance is a pleasurable mix of the crazy escapades, changing relationships and thoughtful reflections that make up a life." --The Toronto Star

"Slowly, and with admirable, dark precision, Evison lays Harriet bare . . . And with Harriet Chance--poor, frustrated, flummoxed Harriet--Evison has found his ideal foil." --NPR.com

"It's hard to imagine the reader who won't be moved by this lively, lovely work." --The Denver Post
In telling the story of Harriet Chance's life, the author has used a distinctive nonlinear structure. Why do you think the author chose such an unusual way to tell the story? Do you feel that it strengthens the story's impact? Why or why not?
In a starred review of This Is Your Life, Harriet Chance!, a critic says that "it's not often that a male writer gets inside the head of a female character without botching it somehow," and then adds that in this novel Jonathan Evison succeeds. Do you agree or disagree?
In the first draft of his novel, Evison told Harriet's story in a straightforward, third-person omniscient narrative. The second-person you-are-there voice was added during revision. How did the point of view affect your enjoyment of the novel? Do you think the author made the right choice?
Who do you think the voice of the This Is Your Life narrative portion of the novel belongs to? What can you point to in support of your conclusion?
Harriet Chance seems to have been created as a kind of "everywoman," reflecting real strength as well as common human foibles. What are some of her strengths, and what are some of her weaknesses? Do you feel that by the end of the novel, she has come to understand some of these aspects of herself?
Harriet's late husband, Bernard, keeps appearing to her throughout the novel. Do you see these appearances as being "real," or are they figments of Harriet's imagination? After reading the scenes in which Harriet and Bernard discuss their lives together, did you have a clearer understanding of the dynamic that kept them a couple for so many years? What else did you learn through these scenes?
When Caroline joins Harriet on the Alaskan cruise, Harriet is forced to deal with some of the mother-daughter issues that she has avoided for years. Why do you think Harriet was not a more caring mother? Was Caroline culpable as well? What do you feel is the dynamic between the two women by the end of the novel?
Memory plays a very large part in Harriet's story. In fact, all of the novel's characters seem to be haunted by memories, some good, others not so good. Do you think that Harriet's memories are a burden to her, or do you think she finds strength in them? What do you think is the significance of Bernard's loss of memory in setting Harriet's adventure in motion?
At the end of the novel, Evison writes that "our lives are more sinew than bone" (page 293), meaning that our lives are made up less by the direction we have taken than by the accumulation of memories and associations and yearnings that have held it together. Do you agree? How do you view this in relation to Harriet's life?
Why are the past, present, and future important in the telling of Harriet's life story? Can we learn to visualize our own futures by analyzing ourselves in a similar way? Would you be honest with yourself? Or would you bury your secrets? Do you think you have a window to your future the way Harriet does?
How do you interpret the end of the novel? Do you see it as the end of Harriet's life, or is it the start of another adventure? Explain your reaction.