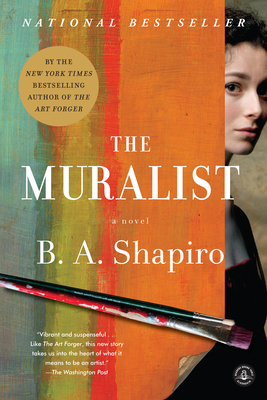 The Muralist
A Novel
Paperback

* Individual store prices may vary.
Other Editions of This Title:
Digital Audiobook (11/2/2015)
Compact Disc (11/3/2015)
MP3 CD (11/3/2015)
Hardcover, Large Print (11/4/2015)
November 2015 Indie Next List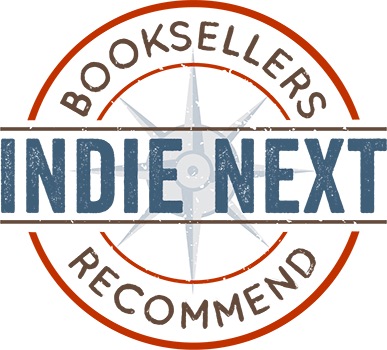 "With the same level of intrigue and attention to detail that drew readers to The Art Forger, The Muralist focuses on the early days of WWII and the dawn of Abstract Expressionism. Shapiro brings to life New York City artists Mark Rothko and Jackson Pollock, who are both inspired by the novel's brave and talented protagonist, Alizee Benoit. As these struggling artists find traction within their trade, Benoit attempts to bring awareness to the plight of European refugees and to defuse anti-Semitic politics in the U.S. through her art. Moving from past to present, readers will cheer for Benoit's grandniece, Danielle, who is researching her family history to find the truth about Alizee's mysterious disappearance and shed light on the sacrifices and contributions she made through art. Shapiro delivers another fascinating and compelling story."
— Anderson McKean, Page & Palette, Fairhope, AL
View the List
Description
Don't miss B. A. Shapiro's new novel, Metropolis, available now! 

"Vibrant and suspenseful . . . Like The Art Forger, this new story takes us into the heart of what it means to be an artist." —The Washington Post

"B. A. Shapiro captivated us in 2012 with her 'addictive' novel The Art Forger. Now, she's back with another thrilling tale from the art world." —Entertainment Weekly

When Alizée Benoit, an American painter working for the Works Progress Administration (WPA), vanishes in New York City in 1940, no one knows what happened to her. Not her Jewish family living in German-occupied France. Not her artistic patron and political compatriot, Eleanor Roosevelt. Not her close-knit group of friends, including Mark Rothko, Jackson Pollock, and Lee Krasner. And, some seventy years later, not her great-niece, Danielle Abrams, who while working at Christie's auction house uncovers enigmatic paintings hidden behind works by those now-famous Abstract Expressionist artists. Do they hold answers to the questions surrounding her missing aunt? 
Praise For The Muralist: A Novel…
"B. A. Shapiro makes the radical, varied, and sometimes enigmatic world of abstract expressionism altogether human and accessible in her smart new historical thriller. …It has more emotional ballast and is more skillfully written than what one customarily finds. The novel evokes the horror and sorrow of the Holocaust in just their tedious administrative tasks of retracing steps, of sifting through wreckage. Shapiro also does a wonderful job of restoring complexity to the historical moment and stripping away the clarity of retrospection." —The Boston Globe

"Shapiro's plotting is deft, and the anonymous paintings and Alizée's disappearance add mystery and intrigue to the tale. Like her well-received 2012 novel, "The Art Forger," this new story takes us into the heart of what it means to be an artist. …vibrant and suspenseful. As tens of thousands of modern-day asylum-seekers from the Middle East and Africa surge into Europe, and pictures of their mistreatment are broadcast around the world, "The Muralist" is a grim reminder that history continues to repeat itself." —The Washington Post

"B.A. Shapiro captivated us in 2012 with her "addictive" novel The Art Forger. Now, she's back with another thrilling tale from the art world, set right on the brink of World War II." —Entertainment Weekly

"The Muralist is, like What She Left Behind by Ellen Marie Wiseman or Orphan Train by Christina Baker Kline, a historical novel that brings the 20th century to life…" —USA Today

"Shapiro follows the enthusiastically received The Art Forger (2012) with an even more polished and resonant tale. [Her] novel of epic moral failings is riveting, gracefully romantic, and sharply revelatory; it is also tragic in its timeliness as the world faces new refugee crises." —Booklist (starred review)
"Shapiro's writing pulses with energy…. The Muralist brings the time period and setting to life. Readers will appreciate Shapiro's seamless integration of fact into the story and will feel immersed in a time when the world tipped into chaos. Art, history, and mystery — an intriguing and satisfying blend." —Washington Independent Review of Books

"In The Muralist, novelist B.A. Shapiro deftly layers American art history, the facts of World War II and the fictitious stories of Alizee and Dani. …The Muralist is a compelling mystery. …The Muralist elevates Shapiro to an even higher plane and is sure to be a crowning touch in an already celebrated career." —BookPage

"In this noirish intrigue and fine-art detective story, Shapiro ably intersects the early years of the abstract expressionist movement, the Roosevelts, institutionalized anti-Semitism that denied American visas to Jewish refugees, the relentless run-up to World War II, and the generational losses of the Shoah. Mystery and historical fiction lovers…will find this a riveting read." —Library Journal (starred review)

"Engaging … Shapiro convincingly portrays the work of the artist as an agent of expression and hope in a world of despair." — The New York Jewish Week

"[Shapiro] knows how to craft a page-turner. The Muralist is certainly an engrossing tale. Perhaps it will also send a few readers to the Museum of Modern Art for a fresh look at the craft of Rothko, Pollock, and their contemporaries. That would be a wonderful, and very un-abstract, mingling of art and real life." —New York Journal of Books 
 
Algonquin Books, 9781616206437, 368pp.
Publication Date: October 11, 2016
About the Author
B. A. Shapiro is the bestselling author of The Collector's Apprentice, The Muralist, and The Art Forger, which won the New England Book Award for Fiction and the Boston Authors Society Award for Fiction, among other honors. Her books have been selected as community reads in numerous cities and translated throughout the world. Before becoming a novelist, she taught sociology at Tufts University and creative writing at Northeastern University. She and her husband, Dan, divide their time between Boston and Florida.

This author is represented by the Hachette Speakers Bureau.
1. The Muralist exposes many facts about the situation in the United States before World War II, including the denial of visas to qualified refugees, the majority of the country's opposition to entering the war, and the open discrimination against Jews. Did you find any of this surprising? How has history generally portrayed this prewar period in America?
2. The issue of refugees running from war and oppression is as current today as it was during World War II. What similarities and differences to do you see between nations' responses today and those before World War II? What about in attitudes among U.S. citizens?
3. The author places Alizée, a fictional character, among the real-life artists who created the Abstract Expressionist movement in New York in the 1940s. How did living there at that time inform their art? Is there something quintessentially American about Abstract Expressionism?
4. Alizée and her friends are employed by the Federal Art Project, a New Deal program funded by the government to give work to artists. Do you think a government program like this could happen in today's political climate? How are art and artists valued or supported differently in today's society?
5. Alizée wants to believe that art can change the world. Does art have the power to affect history? Are there examples of its doing so in the past?
6. Alizée decides to be part of an assassination attempt in the hopes of thwarting a greater wrong. Do you agree with what she does? Are there times when such decisions are justifiable? What was her state of mind when she made the decision?
7. How might Alizée's life have been different if she had lived in the twenty-first century? Would her artistic dreams have been realized? How does Alizée's artistic life compare with that of her grandniece Danielle?
8. When Danielle finds out the truth about what happened to her aunt, she seems able to become the artist she was meant to be. Why? Which was more important: finding the answer, or asking the question in the first place?
9. Were you surprised at how Alizée's life turned out? Relieved? How do you think Alizée felt about it? How did her art define her life, even amid drastic change?