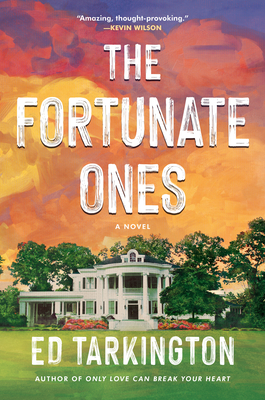 The Fortunate Ones
Hardcover

* Individual store prices may vary.
Other Editions of This Title:
Digital Audiobook (1/4/2021)
Paperback (10/5/2021)
MP3 CD (1/5/2021)
Compact Disc (1/5/2021)
January 2021 Indie Next List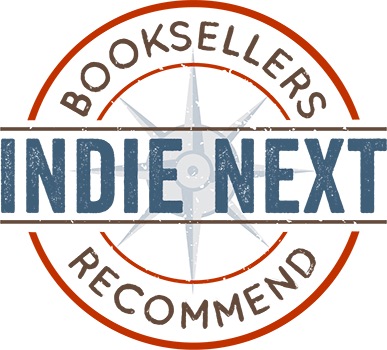 "Ed Tarkington is the mastermind behind this tender tale of love and betrayal, politics and social divide. A teenage boy growing up with a single mom in a low-income area of Nashville receives a mysterious scholarship offer to attend an elite private school for boys. Charlie Boykin is now in the midst of the children of billionaires and socialites, and the trajectory of his life is altered forever. The reader is left to ask, 'Was it all worth it?' This is a character-driven novel with a storyline as opulent as the mansions within."
— Damita Nocton, The Country Bookshop, Southern Pines, NC
View the List
Winter 2022 Reading Group Indie Next List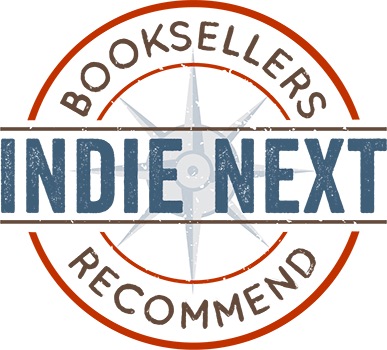 "A poor boy gets the chance to live among Nashville's elite, and what follows is a tale of relationships, money, and good old Southern grandeur. Tight, effective prose illuminates the dark side of generosity and so-called good fortune."
— Talia Smart, Flyleaf Books, Chapel Hill, NC
View the List
Description
The perfect read for fans of The White Lotus or Succession

"As a novelist, Tarkington is the real deal. I can't wait to see this story reach a wide audience."
—Paula McLain, author of The Paris Wife

When Charlie Boykin was young, he thought his life with his single mother on the working-class side of Nashville was perfectly fine. But when his mother arranges for him to be admitted as a scholarship student to an elite private school, he is suddenly introduced to what the world can feel like to someone cushioned by money. That world, he discovers, is an almost irresistible place where one can bend—and break—rules and still end up untarnished. As he gets drawn into a friendship with a charismatic upperclassman, Archer Creigh, and an affluent family that treats him like an adopted son, Charlie quickly adapts to life in the upper echelons of Nashville society. Under their charming and alcohol-soaked spell, how can he not relax and enjoy it all—the lack of anxiety over money, the easy summers spent poolside at perfectly appointed mansions, the lavish parties, the freedom to make mistakes knowing that everything can be glossed over or fixed?
 
But over time, Charlie is increasingly pulled into covering for Archer's constant deceits and his casual bigotry. At what point will the attraction of wealth and prestige wear off enough for Charlie to take a stand—and will he?
 
For readers of Wiley Cash, Ann Patchett, and Pat Conroy, The Fortunate Ones is an immersive, elegantly written story that conveys both the seductiveness of this world and the corruption of the people who see their ascent to the top as their birthright.
Praise For The Fortunate Ones…
"Ed Tarkington's wonderful second novel, The Fortunate Ones, feels like a fresh and remarkably sure-footed take on The Great Gatsby, examining the complex costs of attempting to transcend or exchange your given class for a more gilded one. Tarkington's understanding of the human heart and mind is deep, wise and uncommonly empathetic. As a novelist, he is the real deal. I can't wait to see this story reach a wide audience, and to see what he does next."
 —Paula McLain, author of The Paris Wife and Love and Ruin

"There's a sharpness to Ed Tarkington's view of the world, an exacting truthfulness of how things work, but he marries it to such an open-hearted and resonant humanity in his writing that it's hard not to place him easily in the company of Pat Conroy and Alice McDermott. In The Fortunate Ones, Tarkington examines privilege and friendship with that same incredible perspective, and he helps us see the difficulties of trying to hold onto yourself even as you want so badly to be transformed. An amazing, thought-provoking novel by one of our most generous writers."
—Kevin Wilson, author of Nothing to See Here

"The Fortunate Ones has echoes of Gatsby . . . Tarkington [is] a talented and compassionate writer . . . [and] aspects of The Fortunate Ones echo a slew of classic novels, including As I Lay Dying, A Separate Peace, The Moviegoer, and Big Fish . . . Tarkington's insight into the meaning of home rings true."
—The Washington Post
 
"Readers who love a good wallow in the Southern Gothic steam bath of a Pat Conroy novel (The Prince of Tides, The Great Santini) are always ready to investigate a possible literary heir. The Fortunate Ones by Ed Tarkington, set in Nashville through the 1980s and '90s, bears all the markings of this lineage."
—Minneapolis Star Tribune
 
"Tarkington's prose glows like the sun hitting the chlorine-scented pool chairs lining the lush backyards . . . [H]is portrayals of quirky teachers, black tie galas and mysterious benefactors are biting and real. The Fortunate Ones is filled with good characters behaving badly, and vice-versa, perhaps best articulated by Charlie's thoughts on his landmark painting: 'I wanted it to express a feeling, an emotion I considered to be complex—the juxtaposition of allure and revulsion, guilt and desire, remorse and indifference.' Tarkington succeeds, reminding the reader that the South is never perfect and privilege will always have a price."
—Atlanta Journal-Constitution
 
"A gorgeous, deep probing treatise on the myriad manifestations of love, envy, privilege, and longing… A fathoms-deep exploration of love, loyalty, and the ties that bind, written masterfully from all angles. It's a laser-sharp look at the underbelly of power and privilege's repercussions as told through the power of story."
—New York Journal of Books
 
"In a narrative that smacks of privilege while also reckoning with its insidiousness, Ed Tarkington spins a southern yarn about manhood, family and desire . . .  Although the relationship between [Charlie and Arch] could certainly be classified as toxic, it also compels the reader, and the intrigue intensifies as the novel depicts the reflections of the now-grown Charlie interspersed throughout his own coming-of-age story . . . I found myself rooting for a character that made deeply flawed decisions while still seeming like a deeply human (and indeed, humane) person."
—Jackson Free Press
 
"In this well-considered coming-of-age novel set in Nashville, a boy learns that the trappings of wealth hide secrets, and he faces truths about loyalty and idealism."
—Shelf Awareness
 
"The essence of Jay Gatsby's self-destroying discontent charges the pages of The Fortunate Ones."
—Christian Science Monitor
 
"For anyone disappointed in Tennessee's response to any of this year's crises, The Fortunate Ones is not to be missed."
—Memphis Flyer

"Tarkington is a gifted storyteller, largely because he knows how to let his finely developed characters do the heavy lifting . . . An impressive literary balancing act that entertains as it enriches."
—Kirkus Reviews, starred review
 
"Delicious with drawn-out tension and intrigue, The Fortunate Ones is an atmospheric triumph."
—Booklist
 
"[A] spirited coming-of-age story . . . Tarkington's strong story of loyalty and the corruption of privilege transcends."
—Publishers Weekly

"Ed Tarkington perfectly captures the heady, conflicted emotions that come with proximity to privilege—both the irresistible longing and the heartbreaking disillusionment. I'm recommending The Fortunate Ones to every book club I know."
 —Mary Laura Philpott, author of I Miss You When I Blink

"To the great literature of anointment, of the young person plucked from obscurity and given a place at the glittering table, we can now add Ed Tarkington's lovely novel of a young man mystified by his good fortune until the reasons behind it are revealed and the cost is extracted. A beautiful read."
—Ann Packer, author of The Children's Crusade
 
Algonquin Books, 9781616206802, 320pp.
Publication Date: January 5, 2021
About the Author
Ed Tarkington's debut novel Only Love Can Break Your Heart was an ABA Indies Introduce selection, an Indie Next pick, a Book of the Month Club Main Selection, and a Southern Independent Booksellers Association bestseller. A regular contributor to Chapter16.org, his articles, essays, and stories have appeared in a variety of publications, including the Nashville Scene, Memphis Commercial Appeal, Knoxville News-Sentinel, and Lit Hub. He lives in Nashville, Tennessee.
1. How does the prologue of The Fortunate Ones establish Charlie's character? What is the effect of having Charlie learn the news of Arch's suicide while delivering notice of a soldier's death to his parents?
2. Discuss the parallels between Bonnie and Vanessa, particularly in regard to the choices they made when they became pregnant as teenagers.
3. Charlie, Arch, and Terrence all grow up without fathers. What might we infer about the absence of fathers in terms of these characters' personalities and motivations?
4. Near the end of Part One, Dean Varnadoe cites a Latin aphorism: "Truth is hidden, but nothing is more beautiful than the truth." Why do you think he says this? What do these words mean to Charlie, and how does their meaning bear out in the second half of the novel?
5. Discuss the novel's love triangle. What makes the characters love each other? Is their love sincere? Selfish? Self-destructive?
6. Discuss the issue of Archer's sexuality. Why do you think he marries Vanessa? How might Arch's life choices have been different had he not chosen to enter politics? What if he had not grown up in a culture built around heteronormative codes of masculinity?
7. Discuss Charlie's conflicted relationship with his mother. How do you feel about Bonnie as a mother? Is she a bad mother to Charlie, or does Charlie overlook or misunderstand the love she has for him? What does Bonnie do right?
8. Jim plays a significant role in the lives of Charlie, Archer, and Vanessa. How does Jim's background shape his character? How do Charlie's, Archer's, and Vanessa's respective understandings of him shape their actions and choices?
9. Discuss the role of class in The Fortunate Ones and which characters might be described as lower class, "old money," and "new money." What is your definition of "class"? What does the novel suggest about the relationship between wealth and privilege?
10. At Yeatman, Charlie has two influential teachers, Walker Varnadoe and Teddy Whitten. How do these teachers shape Charlie? What qualities or characteristics do they embody?
11. Why do you think Teddy was fired from Yeatman? Do you think Charlie neglected to ask her, that he chose not to say, or that he believed the reason should be understood?
12. Compare the world of San Miguel de Allende to the world from which Charlie has fled. Aside from climate, in what ways are these places different? Why does Charlie choose to return to Nashville?
13. Discuss the role of race in The Fortunate Ones, particularly in regard to Charlie's relationships with Terrence and Arch. Is Charlie a racist, an opportunist, or both?
14. At the midpoint of the novel, Charlie observes, "We can no more choose to put away the past than we can cease to breathe and go on living." Near the novel's conclusion, Jim tells Charlie that "the past is as good as it's going to get." Are these ideas contradictory? In what ways might both statements be true?
15. When Arch enters politics, Charlie observes, "There is nothing in this world to which people connect more willingly in uncertain times than the appearance of genuine certainty. If there was one true thing that could be said about Arch, it was this: he seemed so sure of himself that people couldn't help but believe in him." How does this observation resonate in our current sociopolitical climate?
16. When Charlie challenges Arch's decision to run a negative campaign, Arch replies, "I can't do any good for people if I don't win." Do you think this is a valid rationale for moral compromise in politics? At what point do Arch's negative or dishonest tactics cease to be acceptable? How do you feel about the idea of a "necessary evil"?
17. The prologue and epilogue suggest that the story itself is a form of confession to a priest. Discuss the ways in which the influence of organized religion, Christianity in particular, saturates the novel's subtext. Is religious faith ultimately a negative or positive force in the lives of the characters?