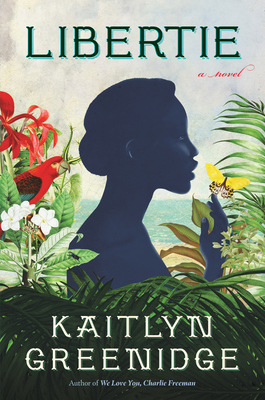 Libertie
A Novel
Hardcover

* Individual store prices may vary.
Other Editions of This Title:
Digital Audiobook (3/29/2021)
Paperback (3/15/2022)
Library Binding, Large Print (5/11/2021)
April 2021 Indie Next List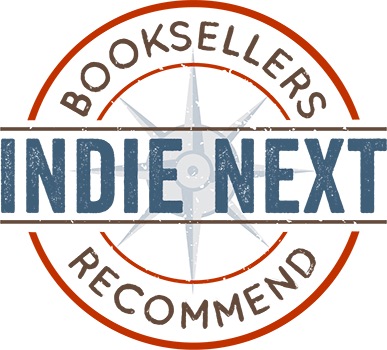 "
Libertie
is a beautifully written, immersive historical novel inspired by the story of a Black doctor and her daughter who lived in a free Black community in Brooklyn during the Reconstruction era. It is also a profound meditation on what it means to be truly free — whether born free or formerly enslaved, whether in America, Haiti, or Liberia — while struggling against grief, sexism, racism, colorism, or classism. Libertie's quest to forge her own path is a much-needed inspiration!"
— Alyssa Raymond, Copper Dog Books, Beverly, MA
View the List
Description
The New York Times 100 Notable Books of 2021
The New York Times Book Review Best Historical Fiction of 2021
Washington Post Best Books of 2021: 50 Notable Works of Fiction
TIME 100 Must-Read Books of 2021

The critically acclaimed and Whiting Award–winning author of We Love You, Charlie Freeman returns with Libertie, an unforgettable story about one young Black girl's attempt to find a place where she can be fully, and only, herself.

Coming of age in a free Black community in Reconstruction-era Brooklyn, Libertie Sampson is all too aware that her purposeful mother, a practicing physician, has a vision for their future together: Libertie is to go to medical school and practice alongside her. But Libertie, drawn more to music than science, feels stifled by her mother's choices and is hungry for something else—is there really only one way to have an autonomous life? And she is constantly reminded that, unlike her light-skinned mother, Libertie will not be able to pass for white. When a young man from Haiti proposes to Libertie and promises she will be his equal on the island, she accepts, only to discover that she is still subordinate to him and all men. As she tries to parse what freedom actually means for a Black woman, Libertie struggles with where she might find it—for herself and for generations to come.

Inspired by the life of one of the first Black female doctors in the United States and rich with historical detail, Kaitlyn Greenidge's new and immersive novel will resonate with readers eager to understand our present through a deep, moving, and lyrical dive into our past.

"An elegantly layered, beautifully rendered tour de force that is not to be missed." 
—Roxane Gay, author of Hunger
Praise For Libertie: A Novel…
The #1 Indie Next Pick for April!
A Roxane Gay Audacious Book Club Selection (May)
A For Colored Girls Book Club Selection (April)
A Well-Read Black Girl Book Club Selection (May) 

"Kaitlyn Greenidge's historical fiction unites the African diaspora. Libertie is a feat of monumental thematic imagination . . . Greenidge both mines history and transcends time, centering her post-Civil-War New York story around an enduring quest for freedom . . . The sheer force of Greenidge's vision for [Libertie], for us all, gives us hope that it won't be long now."
—Margaret Wilkerson Sexton, The New York Times Book Review

"Stunning."
—Adrienne Gaffney, The New York Times 

"With Libertie . . . Greenidge is making a stylistic leap with an intricately researched and lushly imagined coming-of-age story set in 19th-century Brooklyn and Jacmel, Haiti . . . Both epic and intimate."
—Alexandra Alter, The New York Times
 
"Spectacular . . . A revelatory and enchanting piece of historical fiction."
—BuzzFeed
 
"This immersive story is a soaring exploration of what 'freedom' truly means. Libertie is an elegantly layered, beautifully rendered tour de force that is not to be missed." 
—Roxane Gay

"Motherhood offers [Libertie] the type of freedom that Toni Morrison spoke of—freedom from others' control over her and from the expectations of who she should become. With its connections to a history that's illuminated more and more each passing day, Libertie is a superb novel that informs the present and perhaps even the future." 
—BookPage

"Greenidge's immersive story . . . heralds a blossoming literary career." 
—Bethanne Patrick, Los Angeles Times

"From the first page, Greenidge catapults us into a masterfully crafted story in which the possibilities, limitations and shifting contours of freedom for Black people take center stage. Inspired by the true story of Susan Smith McKinney Steward, the first Black woman to become a doctor in the state of New York, and her daughter, Greenidge breathes powerful life into this lesser-known history. She conjures a fiercely gorgeous, complex portrait of life for Black women during the Reconstruction era. It is a story that's at once politically weighted and intimately resonant . . . Greenidge perfectly weds the precision of historical details and context with fantastical elements of myth and magic to illuminate the enduring questions: What does freedom mean for Black girls and women? What does it look, smell, feel, sound and taste like? Libertie is a beautifully written meditation on Black liberation and imagination. It is exquisite historical fiction that lovingly reminds us to reassess our own present-day commitments to fighting for, and practicing, freedom."
—Ms. magazine
 
"Greenidge is a master of character building . . . Libertie is an easy page turner—its simple prose makes the plot digestible and the lyrical sentences sing louder. Libertie combines race, colorism, history, and sexism with the utter human pain of lostness. It's a beautiful telling of gorgeously tragic characters who keep you rooting for them, even as they continue to stray and stray and stray."
—Natachi Onwuamaegbu, The Boston Globe
 
"This is one of the most thoughtful and amazingly beautiful books I've read all year. Kaitlyn Greenidge is a master storyteller."
—Jacqueline Woodson, author of Red at the Bone
 
"Pure brilliance. So much will be written about Kaitlyn Greenidge's Libertie—how it blends history and magic into a new kind of telling, how it spins the past to draw deft circles around our present—but none of it will measure up to the singular joy of reading this book."
—Mira Jacob, author of Good Talk: A Memoir in Conversations
 
"In this singular novel, Kaitlyn Greenidge confronts the anonymizing forces of history with her formidable gifts. Libertie is a glorious, piercing song for the ages—fierce, brilliant, and utterly free."
—Brandon Taylor, author of Real Life
 
"I want to say that Kaitlyn Greenidge's Libertie is a glorious diasporic literary song, but the novel is  so much more than that. A book so deeply invested in the politics and place of silence is one of the most melodious books I've read in decades. The ambition in Libertie is only exceeded by Greenidge's skill. This is it."
—Kiese Laymon, author of Heavy
 
"Kaitlyn Greenidge is one of my favorite contemporary minds, and I love her essays and newsletter, but WOW, it is such a pleasure to read this historical novel, which starts in Reconstruction-era Brooklyn, and which reminded me that Greenidge's immense talent as a writer shines most brightly through her fiction."
—Emma Straub, author of All Adults Here
 
"Reading Libertie can feel like reading Toni Morrison. Such a comparison, however, is a disservice to Kaitlyn Greenidge, who is an original light, a writer to emulate, a master of the craft, and a mind we're fortunate to have living among us."
—Gabriel Bump, author of Everywhere You Don't Belong

"Wielding both her knowledge of our history and her incredible sense of story, Kaitlyn Greenidge further establishes herself as one of the sharpest minds working today. Libertie is a novel of epic power and endless grace."
—Nana Kwame Adjei-Brenyah, author of Friday Black
 
"The voice that fuels this novel is rooted in the body and rises toward myth, forged of history, ocean salt, iron, and hope. With Libertie, Kaitlyn Greenidge adds an indelible new sound to American literature, and confirms her status as one of our most gifted young writers."
—Garth Greenwell, author of Cleanness and What Belongs to You
 
"Kaitlyn Greenidge has built a lush, imaginative novel, as dark and beautiful as its namesake yet as relevant today as during its 19th-century setting. I didn't want it to end, and I fear that any attempt to render its complexity with brevity equals a failure to capture the book's vast depth and its conversation with so many other important historical and literary works. A page turner and a gorgeous winner."
—Nafissa Thompson-Spires, author of Heads of the Colored People 
 
"A must-read for everyone who adored Brit Bennett's The Vanishing Half."
—BookPage
 
"Greenidge explores the complexities of race seamlessly in her novel."
 —Minneapolis Star-Tribune
 
"Through the trials and tribulations of its young Black woman protagonist, [Libertie] reveals a commitment to Libertie's coming-of-age journey that mirrors that of Zora Neale Hurston's treatment of Janie Crawford in Their Eyes Were Watching God (1937). By bearing witness to Libertie's efforts to make a world for herself and for future generations, readers are left to consider the nature of freedom itself and the cost of making space for yourself in a world intent on restricting you."
 —Bitch Media
 
"Sweeping, engrossing."
—Oprahmag.com 

"Kaitlyn Greenidge weaves together an intricate narrative about colorism, classism and community."
—TIME.com
 
"Few novels have as strong a sense of place as this fascinating blend of magical realism and African American historical fiction by the author of We Love You, Charlie Freeman (2016) . . .  Greenidge succeeds beautifully at presenting the complexities of an intense mother-daughter bond, with its blend of unrealistic expectations, disappointments, and betrayals. At the same time, the historical context of traumatized escaped slaves, race riots, colorism, and conflicting visions on how to achieve Black freedom (stay in the U.S. and fight, or build an all-Black civilization abroad?) weaves the story of one family into the larger tragedy of the African diaspora. Greenidge creates a richly layered tapestry of Black communal life, notably Black female life, and the inevitable contradictions and compromises of 'freedom.'"
 —Booklist (starred review)
 
"Greenidge delivers another genius work of radical historical fiction . . . This pièce de résistance is so immaculately orchestrated that each character, each setting, and each sentence sings."
—Publishers Weekly
 
"The question of freedom in all its varied senses weave throughout this stunning historical novel . . . This engaging novel immerses readers in a world rich with historical detail that brings to life lesser-known aspects of post–Civil War American history, such as Black women in medicine and the relationship between Haiti and the United States. This will appeal to teenage fans of adult authors like Toni Morrison, Brit Bennett, and Yaa Gyasi."
—School Library Journal (starred review)
 
"Powerful . . . Themes of colorism, identity, communities among women, and wrestling over life decisions result in an engaging portrait of growing up. In the memorable historical novel Libertie, a young woman struggles with her mother and questions what freedom means to her."
—Foreword Reviews (starred review)
 
"A gorgeously affecting story."
—Shelf Awareness
 
"Fiercely compelling, and told in a singular, lyrical voice, Libertie is a novel that lives in a specific historical time—the Reconstruction Era—but offers insight into the very modern struggles that still exist surrounding identity, family, love, and freedom . . . This is a novel of struggle and triumph, exhaustion and perseverance, rooted in history, but transcendent of it; another masterwork by Kaitlyn Greenidge."
—Refinery29
 
"Libertie is epic yet engaging, and gorgeously written."
—The Rumpus

"Greenidge explores issues that are still real today while also inviting readers into historical moments that will be new to many. Just as colorism shapes Libertie's relationships with Black people, classism does, too. There are fine distinctions between those who stole themselves away to freedom and those who were born to it, those who work for themselves and those who work for others . . . [She] shows us aspects of history we seldom see in contemporary fiction."
—Kirkus Reviews

"I'm confident that everyone who picks up this book is going to gain a deeper understanding of why the world of 2021 is the way that it is."
—Chanda Prescod-Weinstein, The Lily

"Greenidge is a brilliant writer, and I've been waiting for a year to read this book."
—Naima Coster, Belletrist
 
"Libertie is a bildungsroman for America in the 21st century, providing us with a spiritual education we sorely need. What is care and what is poison? Where does life end? Where does liberty begin? By creating Libertie—a 19th century 'black gal,' a modern existential heroine—Greenidge has resurrected more than an ancestor—she has revived the anger and the love, the grief and the pride, and, above all, the fierce need for freedom that still drive our nation today."
—Morgan Babst, author of The Floating World
 
"Greenidge's writing is brilliant as she combines, historical fiction, magical realism and examination of self, love and family."
—SheReads.com
 
"From icy Brooklyn brownstones to tropical Haiti, the book ties together histories in a way that renders them—especially in today's world—both timeless and timely."
—New York Journal of Books
 
"Beautifully written."
—Sisters from AARP

Named One of the Most-Anticipated Books of 2021 by:
O, The Oprah Magazine, The New York Times, The Washington Post, Time, The Millions, Refinery29, Publishers Lunch, BuzzFeed, The Rumpus, BookPage, Harper's Bazaar, Ms., Goodreads, and more
 
Algonquin Books, 9781616207014, 336pp.
Publication Date: March 30, 2021
About the Author
Kaitlyn Greenidge's debut novel, We Love You, Charlie Freeman, was one of the New York Times Critics' Top 10 Books of 2016 and a finalist for the Center for Fiction First Novel Prize. She is a contributing writer for the New York Times and the features director at Harper's Bazaar, and her writing has also appeared in Vogue, Glamour, the Wall Street Journal, and elsewhere. She is the recipient of a Hodder Fellowship from Princeton University's Lewis Center for the Arts, as well as fellowships from the Guggenheim Foundation, the Whiting Foundation, the National Endowment for the Arts, Substack, and the Radcliffe Institute for Advanced Study. 
1. Libertie grew out of Kaitlyn Greenidge's research about Dr. Susan Smith McKinney Steward and her daughter. Although the characters take their origins from Steward and her daughter Anna, Greenidge expands deeply on the historical record. Why do you think she chose to write this as fiction rather than nonfiction? How does that affect what you take away from the novel?
2. How does Cathy Sampson's skin color affect what she is able to do?
3. Ben Daisy tells Libertie that his girlfriend "said if she were ever free, she'd spend all day covered in silk and she'd paint her face pretty . . . She knew what she would do with freedom. It wasn't man's work she'd do with freedom. Not like your mama. She knew better than that." And Emmanuel Chase also has a specific definition of freedom in relation to women. How is freedom defined in the novel by men? How is it defined by women?
4. Libertie is much darker skinned than her mother, as many people remark to each of them. How does that physical fact influence Libertie's perspective on the world? How does it inform her choices?
5. After such a clear passion for medicine and for following her mother's path, Libertie changes her mind and decides she does not ever want to become a doctor. Why?
6. When Cathy Sampson opens the hospital, she makes a number of compromises. How do you feel about her choices?
7. Discuss the role of the Graces. In what ways do they influence Libertie?
8. Why doesn't Cathy want Libertie to marry Emmanuel Chase? She says to Libertie, "You chose your body over your mind." Do you agree with her assessment of Libertie's decision? What does she fear for her daughter?
9. Emmanuel Chase promises a new life for Libertie, but she confronts a number of secrets about his family's history once they move to Haiti. How did you end up feeling about Emmanuel?
10. Ella and Libertie have an initially hostile relationship, but over time, their relationship deepens as Libertie comes to understand her. How did you feel about Ella? What about the garment she embroiders—what does this reveal about Ella, about history, and about who tells it?
11. There are a number of scenes depicting the beauty of living in Haiti, the scents and images of living there. At the same time, it is filled with its own secrets and limitations. How did you end up feeling about Haiti?
12. What is Ti Me's role in the novel? What does she teach Libertie?
13. In many ways, this novel is about the relationship between mothers and their children. Discuss Cathy and Libertie's dynamic, and what Libertie hopes for her own children. Did you feel more drawn to Cathy or to Libertie?
14. Libertie is named by her father "in honor of the bright, shining future he was sure was coming." How do you feel about Libertie's future by the close of the novel? How do you feel about her final choice to return to America?
or
Not Currently Available for Direct Purchase