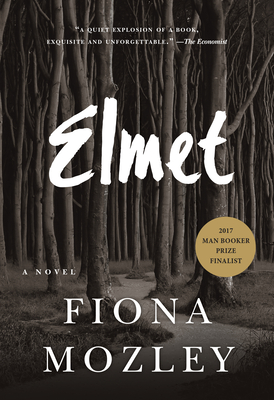 Elmet (Paperback)
Algonquin Books, 9781616208424, 320pp.
Publication Date: December 5, 2017
Other Editions of This Title:
Hardcover (12/5/2017)
Compact Disc (12/15/2017)
Pre-Recorded Audio Player (3/15/2018)
Library Binding, Large Print (3/7/2018)
* Individual store prices may vary.
December 2017 Indie Next List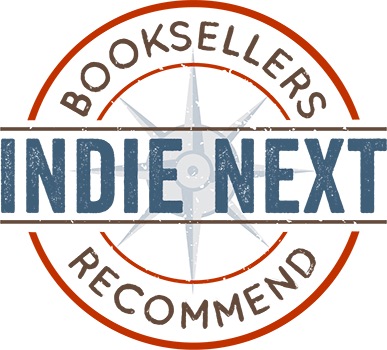 "Elmet is a great read. The writing is beautiful, and I found myself totally entranced by both the characters and the scenery. I'm stilling mulling over the end. I love having something to think through after finishing a story!"
— Randy Schiller, Left Bank Books, Saint Louis, MO
View the List
Description
FINALIST FOR THE MAN BOOKER PRIZE

The family thought the little house they had made themselves in Elmet, a corner of Yorkshire, was theirs, that their peaceful, self-sufficient life was safe. Cathy and Daniel roamed the woods freely, occasionally visiting a local woman for some schooling, living outside all conventions. Their father built things and hunted, working with his hands; sometimes he would disappear, forced to do secret, brutal work for money, but to them he was a gentle protector.

Narrated by Daniel after a catastrophic event has occurred, Elmet mesmerizes even as it becomes clear the family's solitary idyll will not last. When a local landowner shows up on their doorstep, their precarious existence is threatened, their innocence lost. Daddy and Cathy, both of them fierce, strong, and unyielding, set out to protect themselves and their neighbors, putting into motion a chain of events that can only end in violence.

As rich, wild, dark, and beautiful as its Yorkshire setting, Elmet is a gripping debut about life on the margins and the power—and limits—of family loyalty.
About the Author
Fiona Mozley was born in Hackney but grew up in York and studied at Cambridge before moving to Buenos Aires for a year—without speaking any Spanish. After briefly working at a literary agency in London, she moved back to York to complete a PhD in medieval studies. She also has a weekend job at the Little Apple Bookshop in York. Her first novel, Elmet, was shortlisted for the Man Booker Prize 2017.
Praise For Elmet…
Winner of the Polari First Book Prize
Winner of the Somerset Maugham Award
Shortlisted for the Sunday Times Young Writer of the Year Award

"Beguiling . . . A lyrical and mythic work . . . Mozley's sheer storytelling confidence sends the reader sailing."
─The New York Times

"[A] magical debut novel. Set in modern-day Yorkshire, this dazzling debut feels steeped in a more primitive, violent past. Teenagers Cathy and Daniel are living self-sufficiently in the woods with their father—until their peaceful existence is threatened by a wealthy landowner. Narrated by 14-year-old Daniel in seductively poetic prose, the book shines a light on the toll of power wielded cruelly, as well as on a countering force: the extraordinary sustenance family devotion can provide."
─People (Book of the Week)

"Excellent . . . Brims with primal, folkloric power."
─Wall Street Journal

"Fiona Mozley's debut novel, Elmet, shortlisted for the Man Booker Prize, is a firestorm of a story. Through carefully woven characters, Mozley spools a tale that simultaneously homes in on the dynamics of a family and assesses the systemic issues within a rural society."
─Electric Literature

"Fiona Mozley's debut novel Elmet is hypnotic and atmospheric . . . [Her] writing is lyrical and evocative."
─BuzzFeed

"A literary gothic British thriller that will make you want to smash the capitalists."
─New York Magazine

"A finalist for this year's Man Booker Prize, Fiona Mozley's Elmet is a gorgeous, haunting novel about a family living in Elmet in rural Yorkshire."
─Southern Living

"A gripping, disquieting first novel set in Yorkshire, which was shortlisted for Man Booker Prize. Elmet is bleak but beautiful, earthy yet airy. Mozley has emerged as an exciting new talent."
─Minneapolis Star Tribune

"Shortlisted for the 2017 Man Booker Prize, Mozley's preternaturally accomplished debut novel is a riveting and disquieting fable of a family reaching back to life's essentials and embracing nature's beauty, abundance, and challenges, yet remaining caught in the perpetual twist of human good and evil. In pristinely gorgeous and eviscerating prose, Mozley, who chimes with Hannah Tinti, Lydia Millet, and Daniel Woodrell, sets ablaze a suspenseful family tragedy stoked by social critique, escalated by men's violence against women, and darkly veined with elements of country noir."
─Booklist (starred review)

"Part fairy tale, part coming-of-age story, part revenge tragedy with literary connections, Mozley's first novel is a shape-shifting, lyrical, but dark parable of life off the grid in modern Britain. Mozley's instantaneous success . . . is a response to the stylish intensity of her work, which boldly winds multiple genres into a rich spinning top of a tale."
─Kirkus Reviews (starred review)

"Striking a balance between mounting pressure and literary quietude, Elmet delivers a violent family drama that finds depth in the complexity of detail."
─Shelf Awareness
 
"Thrums with all the energy and life of the forests that surround the family . . . Rhythmic and lilting, the writing is dreamily poetic . . . Elmet is a rich and earthy tale of family life, sibling relationships, identity, how we define community."
─Financial Times
 
"A quiet explosion of a book, exquisite and unforgettable."
─The Economist
 
"An impressive slice of contemporary noir steeped in Yorkshire legend . . . Elmet possesses a rich and unfussy lyricism."
─The Guardian
 
"A stunning debut . . . A wonder to behold. An utterly arresting novel about family, home, rural exploitation, violence and, most of all, the loyalty and love of children under siege."
─Evening Standard (UK)

"One of the surprises on Britain's Man Booker Prize shortlist last year was Elmet, the fine debut novel from Fiona Mozley. American readers now have the chance to experience the novel's atmospheric writing and its vivid portrait of a family struggling to outrun its past . . . Elmet paints a memorable picture of fraught familial relationships and the perils of revenge."
─BookPage
 
"As rich, wild, dark and beautiful as its Yorkshire setting, Elmet is a gripping debut about life on the margins and the power ─and limits─of family loyalty."
─Bookreporter.com
 
"Lushly written, yet perfectly understated . . . What makes this novel stand out . . . is its dense palette of language, layer upon layer of image and visual description that transports the reader into an almost dreamlike world."
─NY Journal of Books

"[With] many eerily beautiful scenes . . . A rugged, potent work whose concentrated mixture of lyricism and violence recalls Cormac McCarthy."
—Publishers Weekly
Coverage from NPR