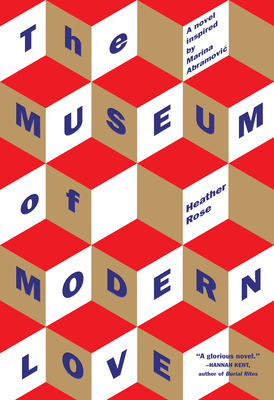 The Museum of Modern Love
Paperback

* Individual store prices may vary.
Other Editions of This Title:
Digital Audiobook (11/26/2018)
Hardcover (11/27/2018)
MP3 CD (11/27/2018)
Compact Disc (11/27/2018)
Compact Disc (11/27/2018)
December 2018 Indie Next List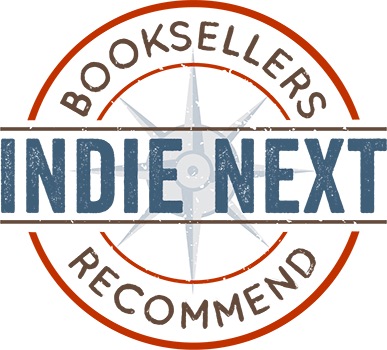 "Fascinating fiction based on the true story of artist Marina Abramović's 2010 art performance in which she sat face-to-face, eye-to-eye, with museum visitors, one at a time, for 75 days. She sat unmoving, in the same pose every day, her expression unchanged except for occasional tears. The performance had surprisingly deep effects on both visitors who sat with her and visitors who simply observed. The story focuses on several fictional characters' almost-obsessive attraction to the performance and its subsequent influence on their lives. Not unlike the apparent enchantment of the performance, it was hard to tear my eyes from the page."
— Kay Wosewick, Boswell Book Company, Milwaukee, WI
View the List
Description
An Amazon Editors' Best Book of December 2018

"Art will wake you up. Art will break your heart. There will be glorious days. If you want eternity you must be fearless." —from The Museum of Modern Love

Arky Levin has reached a dead end. Unexpectedly separated from his wife, he suddenly has the space he needs to work composing film scores—but none of the peace of mind he needs to create. As he wanders the city, guilty and restless, it's almost by chance that he stumbles upon an exhibition that will change his life. 

The installation the fictional Arky discovers—which is based on a real piece of performance art that took place in 2010—is inexplicably powerful. Visitors to the Museum of Modern Art sit across a table from the performance artist Marina Abramović, for as short or long a period as they choose. Although some go in skeptical, almost all leave moved. And the participants are not the only ones to find themselves changed by this unusual experience: Arky finds himself drawn to the exhibit. He returns day after day to watch other people sit with Abramović—and as he does, he begins to understand what might be missing in his life and what he must do.
Praise For The Museum of Modern Love…
A Goodreads "Hot Book" November Selection
A BookPage Top Pick for December

"Framing a love story around a long-durational performance work, where the passage of time is essential, is a profoundly original idea. I loved this book."
—Marina Abramovic

"The Museum of Modern Love s a light, easy novel, but it does shed insight into the mysterious Abramovic, her personal life, and her artistic vision, as well as the fictionalized characters whose struggles mirror everyday realities."
—Vanity Fair

"Rose celebrates the transformative power of art with an artful construct of her own . . . [Rose] displays a deep appreciation of art and a deft ability to blend fact, fiction, abstract ideas, and sentiment that recalls Ali Smith's How to Be Both."
—NPR

"Rose uses Levin to explore the profound ways in which art impacts life, grapples with questions about the purpose of art, and reveals the intense ways in which art and love and life intersect, and how that beautiful convergence is at the heart of what it means to be human." 
—Nylon

"This is a captivating story on the improbability of life, the power of art to transform our pain, a meditation on the fluidity of time, and the ruse of human separation."
—Marlene Kelly, Amazon.com

"Over the centuries, few things have been written about as much or as often as art and love. In her profound new novel, Australian author Heather Rose becomes the latest in a long line of writers, thinkers, philosophers, and artists to explore the uniquely human topics . . . The Museum of Modern Love is a tender meditation on art, love, grief, and life."
—Bustle

"Rose has woven a rich tapestry of plot and characters . . . The result is an unusual and lively work of fiction."
—Newsday

"The Museum of Modern Love interrogates what it is that drives artists to create—and the power of their creations on those who allow themselves to truly look at them."
—Book Reporter

"Intensely introspective . . . acts as both a compassionate biography of Abramovic and a probing look at the nature of art, love and humanity."
—amNewYork

"This captivating work explores the meaning of art in our lives and the ways in which it deepens our understanding of ourselves. As Hannah Rothschild did in The Improbability of Love, Australian author Rose also combines intriguing characters with a laser-sharp focus on art to produce a gem of a novel."
—Library Journal, starred review

"A meditation on love and creativity. In an ambitious admix of real-life figures, memorable fictional characters, and a ghost(!) or two, Rose guides an exploration of how best to live and, with distinction, how art might assist . . . Special kudos to the author for a pedantry-free examination of art's ability to change lives—and for this novel's tacit implications of the vanishing space between fact and fiction."
—The New York Journal of Books

"Clever, genre-bending . . . A portrait of human desire and human failing, but perhaps most profoundly, human striving for something greater than self. Rose's melancholy book resonates with emotion, touching on life's great dilemmas—death, vocation, love, art."
—Publishers Weekly, starred review

"Deeply involving . . . profound . . . emotionally rich and thought-provoking."
—Booklist, starred review

"A lush tone poem to the life of art and art in life, The Museum of Modern Love coruscates with captivating energy . . .  Incisive, beautiful, and precise."
—Foreword Reviews, starred review

"The Museum of Modern Love is an engaging, multifaceted meditation on the meaning of life and art. Rose sets this exploration in the context of one man's compelling midlife search for direction as he observes Abramovic's fleeting art, which the novel intriguingly brings back to life. This is a brilliant find for any reader who enjoys grappling with the larger questions of life and literature, and it is an excellent choice for book clubs seeking thought-provoking discussion."
—BookPage

"Tremblingly earnest…a bold proposition—Rose does not shy away from grappling with questions about the meaning and purpose of art…The real power of the book, though, lies not in its philosophizing but in the unsteady tenderness between its characters."
—Kirkus Reviews

"Through meditating on Abramovic's life and artwork, Rose's The Museum of Modern Art encapsulates the relationship between art and love, and its captivating effects on the lives of many."
—Dazed Magazine
 
"Rather like Abramovic's work, The Museum of Modern Love is breathlessly mystical, embarrassingly earnest . . . If the way she writes about it can strike insiders as naïve, it's also fresh and unexpectedly inventive—naïve in the best way. Perhaps unintentionally, Rose has produced a fascinating experiment in art writing. Rose . . . exploits the forking paths of free indirect discourse, its alternation of impersonal exposition and interior monologues from different characters, to show the myriad contingencies of viewer response to a single work."
—4Columns

"A reimagining of the circumstances surrounding ["The Artist is Present"]. Both thoughtful and moving, the story explores connection, hope and humanity."
—Orange County Register

"This book was a new experience for me. It's the first book that I've read that blends fact and fiction. It has fictional characters alongside with real life characters. It's literature mixed in with a bit of biography. It has true story elements in novel form. This is a refreshing change from ordinary fiction and I really liked it …thought provoking and unusual."
—Read This, Not That

"A glorious novel, meditative and special in a way that defies easy articulation."
—Hannah Kent, author of Burial Rites

"A deliciously inventive tale of the New York art scene, swirling with complex characters and connections, posing questions about how we should live, about art's ability to change our lives, and about the ways art changes the artists who create it."
—B. A. Shapiro, author of The Collector's Apprentice

"From its conception to its last page, this book challenges our perceptions of where life ends and art begins."
—The Australian

Winner of the 2017 Margaret Scott Prize - Tasmanian Premier's Literary Prizes
Winner of the 2017 Christina Stead Prize for Fiction - NSW Premier's Literary Awards
Winner of the 2017 Stella Prize
Shortlisted for the 2017 Australian Literature Society Gold Medal
Shortlisted for the 2017 University of Queensland Fiction Book Award
 
Algonquin Books, 9781616208523, 304pp.
Publication Date: November 27, 2018
About the Author
Heather Rose was born in Australia in 1964. Her novels have been shortlisted or have won awards for literary fiction, crime fiction, and children's fantasy. In 2017, The Museum of Modern Love, her seventh novel, won the Christina Stead Prize and the Stella Prize. It is her first novel for adults to be published in the United States. She lives by the sea on the island of Tasmania.
1. The Museum of Modern Love was inspired by Marina Abramović's performance piece The Artist Is Present. How has reading the novel influenced your ideas about art—and in particular performance art?
2. Jane Miller is drawn to return again and again through her precious days in New York to the Museum of Modern Art (MoMA). She finds it helps her process her grief. Have you ever found solace in something unexpected during times of grief or hardship?
3. The novel is a hybrid of fact and fiction. Discuss how the story moves between the real and the imagined.
4. We meet Arky Levin at a dark hour of his marriage. How has he contributed to the situation in which he finds himself?
5. What do you think Lydia's motivations are in distancing herself from Arky? What would you have done in her shoes?
6. All the characters in the novel are affected by The Artist Is Present. What impact do you think art can have on individuals, and on society as a whole?
7. Has the book encouraged or inspired you to look more deeply into the work of Marina Abramović? What have you discovered?
8. The presence of Danica Abramović presides, ghost-like, over the event at MoMA. Discuss Marina's relationship with her mother, and how Danica's mothering affected Marina. Does your mother still have a presence in your life? How might she have influenced choices you have made?
9. The book is also a study of commitment—to marriage, to family, and to love, but also to creativity. Discuss commitments you have made (or would like to make) to living your life as fully as you can. Do you set aside time for creative pursuits or other hobbies? Have you done so even when there were conflicting pressures?
10. Eye contact is a normal part of life, but extended eye contact—the gaze—is intimate and revealing. Try it with a friend or loved one. See what happens. Share your experience.
11. Have you discovered other Australian writers? If so, which books have you most enjoyed?
or
Not Currently Available for Direct Purchase