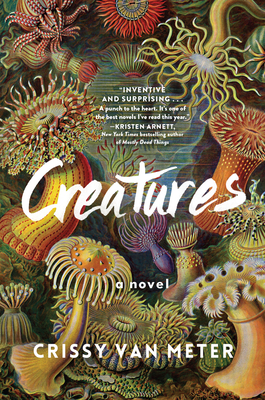 Creatures
A Novel
Hardcover

* Individual store prices may vary.
Other Editions of This Title:
Digital Audiobook (1/6/2020)
Paperback (10/27/2020)
Library Binding, Large Print (12/2/2020)
Great Reads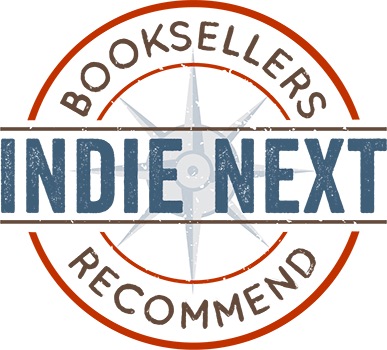 "
Creatures
is a novel that invokes the senses most often left to the wayside in fiction: touch, taste, and smell. This imagery is unique to how Evie, our narrator, perceives her surroundings of Winter Island and the people who float in and out of her life. As readers experience Evie's past, present, and future concurrently, they are left with a stark and stunning tale of abandonment, betrayal, love, and healing. With a narrative style reminiscent of Ted Chiang's
The Story of Your Life
, this is a book I couldn't put down!"
— Julia Long, Epilogue: Books Chocolate Brews, Chapel Hill, NC
View the List
Winter 2020 Reading Group Indie Next List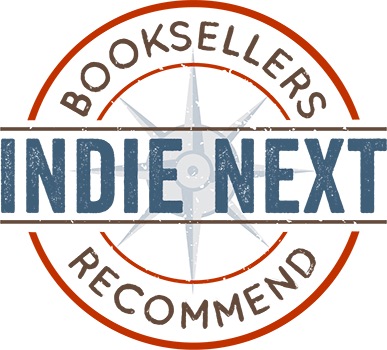 "An atmospheric, literary debut novel set on Winter Island, off the coast of Los Angeles. A sea researcher who grew up on the isolated, wild island is about to marry her fisherman sweetheart when her estranged mother turns up on the island and a storm dredges up a beached whale. The writing is stunning and meanders from the wildness of nature to the wildness of the local inhabitants and their unpredictable, fragile lives."
— Lisa Ekelman, Bookworm of Edwards, Edwards, CO
View the List
Description
A Belletrist Book Club Selection

"Van Meter's debut is an unwavering triumph . . . A coming-of-age that's as human as it is wild." —The New York Times Book Review
On the eve of Evangeline's wedding, on the shore of Winter Island, a dead whale is trapped in the harbor, the groom may be lost at sea, and Evie's mostly absent mother has shown up out of the blue. From there, in this mesmerizing, provocative debut, the narrative flows back and forth through time as Evie reckons with her complicated upbringing in this lush, wild land off the coast of Southern California. 

Evie grew up with her well-meaning but negligent father, surviving on the money he made dealing the island's world-famous strain of weed, Winter Wonderland. Although her father raised her with a deep respect for the elements, the sea, and the creatures living within it, he also left her to parent herself. With wit, love, and bracing flashes of anger, Creatures probes the complexities of love and abandonment, guilt and forgiveness, betrayal and grief—and the ways in which our childhoods can threaten our ability to love if we are not brave enough to conquer the past. 

Lyrical, darkly funny, and ultimately cathartic, Creatures exerts a pull as strong as the tides.
Praise For Creatures: A Novel…
A Most-Anticipated Book of January 2020 ―Bustle
A January 2020 Must-Read ―Entertainment Weekly

"Vivid and moving . . . The tempo of [Van Meter's] sentences matches Winter Island's foggy skies and roiling seas: at once bright and languid, visceral and lyric . . .Van Meter's debut is an unwavering triumph . . . A coming-of-age that's as human as it is wild."
—The New York Times Book Review

"A beautiful look at how we navigate the pain and heartbreak that comes with being human." 
—NPR

"An alluring, atmospheric debut."
—People

"Creatures evokes a family's fragile bond as deep as the sea . . . The sensibility of this short, gemlike novel puts Van Meter . . . in league with contemporary novelists for whom humans and their environment are tightly bound together—Lydia Millet, Joy Williams and T.C. Boyle come to mind. And Creatures is studded with lovely, melancholy sentences that shimmer like dark sea glass . . . Van Meter tells that story with empathy and clarity but also evokes the wildness that her setting deserves. Creatures delivers a powerful feeling that we, like Evie, are destined to always feel at least a little adrift."
—The Los Angeles Times 

"In fluid and nutrient-rich prose, Van Meter creates a sense of island life that will have even the most dedicated landlubbers tasting salt on their lips."
—Minneapolis Star Tribune

"Some of the most heartbreaking moments in this novel are the most simply told, and there are scenes of beauty and magic and dry humor amid the chaos . . . A quietly captivating debut."
—Kirkus Reviews, starred review

"Crissy Van Meter balances fracture and fusion and navigates Evangeline's story with exquisite, racking grace . . . Filled with the 'pressure of missing things, the leaving of things,' and 'the constant foreboding of implosion,' Crissy Van Meter's bold debut novel is stamped with a signature, polymetric tension all its own."
—Foreword Reviews, starred review

"Crissy Van Meter's Creatures is a lyrical, literary debut that you'll want on your TBR when it comes to stores next winter."
—Bustle

"Van Meter's wonderfully un-ordinary debut is rather like the ocean itself: layered, deep, and happening all at once . . . This is a moving, graceful novel of how people change and are changed by natures within and without."
—Booklist

"Tender and atmospheric . . . Van Meter expertly and effortlessly brings to life at once her father's substance abuse and dependence, his doting love for his daughter and loyalty to her absent mother, and his inability to be what Evie needs. His deep mark on Evie's life, and her feelings toward him, are the book's beating heart . . . this promising debut sneaks up on the reader, packing a devastating emotional punch."
—Publishers Weekly

"Creatures is the kind of beautiful book that makes you want to lick the salt from its pages. It's so physically present you can feel the waves hit your body, smell the sea life, hear the roar of the ocean as your hair whips around your face in the breeze. Crissy Van Meter has written a book about the complexities of love and families, yes, but it's also a careful look at intimacy through the lens of a person learning and relearning how to love the people who continually let us down. It's inventive and surprising. The text is tactile; a punch to the heart. It's one of the best novels I've read this year."
—Kristen Arnett, New York Times bestselling author of Mostly Dead Things
 
"Crissy Van Meter pulls us into depths of loneliness, sweetness, pain, history, and pulsing vulnerability in prose swift and clear as an ocean current, in Creatures. On Winter Island, time and landscape ache with memory; need spills over in subtle moments of intense connection, fracture, deprivation, and wound; unconditional love may be a concept as unreachable as the mainland, and as isolating. Like water, loss and longing fill the space between each prism of a word in this gorgeous, jewel-tone debut." 
—Sarah Gerard, author of Sunshine State

"At the intersection of the natural world and the human heart, Van Meter explores alcoholism, absence, daughterly loyalties and longing in this slim and beautiful tale that contains a whole aqueous universe in its depths."
—Melissa Broder, author of The Pisces
 
"Wiry, rhythmic, and wrenchingly beautiful, Creatures plumbs the sea-struck heart of a family fractured by longing and grief."
—Leni Zumas, bestselling author of Red Clocks 

"Creatures is a love story like none other—a synesthetic whale song that submerges you deep inside the exhilaration and exhaustion of love. Father love. Mother love. And most of all, the love of place."
—Mesha Maren, author of Sugar Run

"Crissy Van Meter has written a tale of hard-won family forgiveness that doubles, somehow, as a sly parable about climate change, about the eggshell fragility of the island-home we take for granted. Brava."
—Jonathan Dee, author of The Locals
Algonquin Books, 9781616208592, 256pp.
Publication Date: January 7, 2020
About the Author
Crissy Van Meter grew up in Southern California. Her writing has appeared in Vice, Bustle, Guernica, and Catapult. She holds an MFA in creative writing from the New School. She lives in Los Angeles.
 
or
Not Currently Available for Direct Purchase